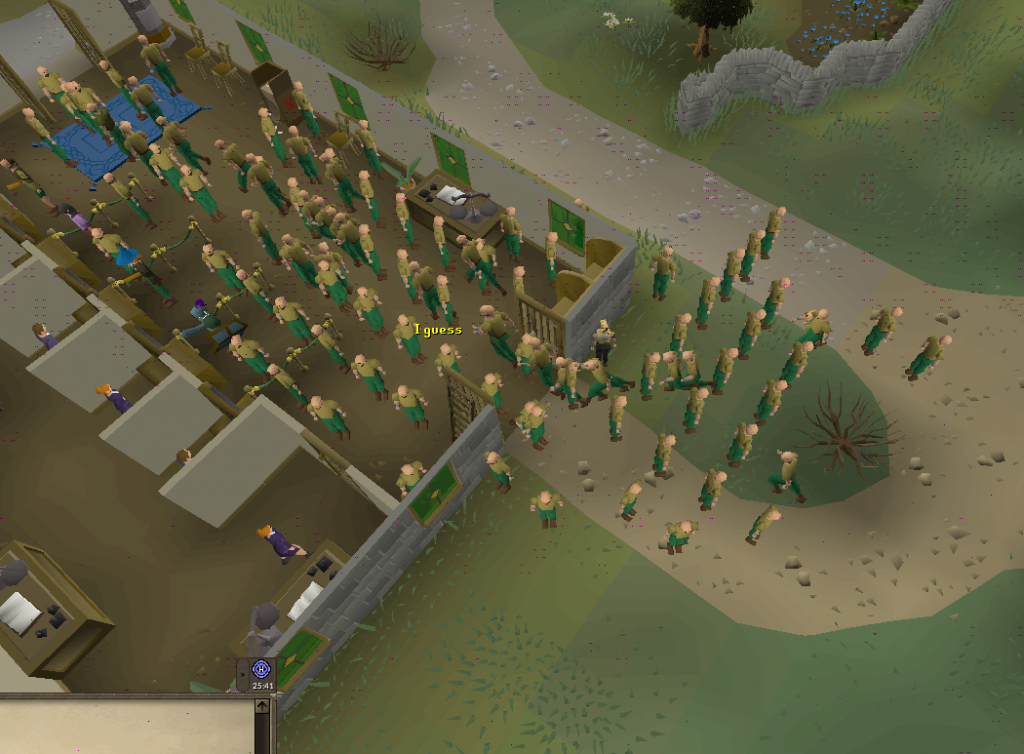 According to an estimated report of Statista, 59% of the world's population has access to the internet. Everything from shopping for clothes to buying electronics, all businesses have extended their operations over the online platform. And this number is rapidly increasing day by day. As the accessibility of the internet is increasing rapidly, there are increased chances of internet fraud as well. Online frauds are taking its place to the next level. The established marketers are flocking to Pay Per Click (PPC) and digital ads. However, Bot Farms is a factor that has been triggering most of the business.
This can be a big challenge and can generate difficulty in building a successful online marketing campaign. Click fraud comes along with many forms of undesirable unethical clicks that tend to occur through various unfair means.
Before learning about the prevention of the Bot Farms, let us understand the sources from which fraudulent clicks are being generated.
Sources of Fraudulent clicks
There are a variety of sources that are responsible for fraudulent clicks. Many clicks can be malicious while some are more nebulous. The first step in mitigating the issue to know where the fraud clicks are coming from. The commonly known sources of click frauds that attack your ad campaigns are explained as under:
Competitors:
"Pay Per Click" contracts have a well-defined budget, which the competitors utilize by clicking on the ads of their rival companies. By clicking on the ads of rival companies, the ad budget gets exhausted and the target audience is prohibited from accessing the ads.
Bots:
Bots are sophisticated scripts designed to click ad campaigns. These fraudulent clicks are non-human and generated mostly on PPC platforms to generate multiple clicks.
Click Farms:
Click farms are people who have low income or come from a backward geographical region, who in the quest to have additional income, clicks on the ads from different accounts.
About Bot Farms        
Bots generate more than 50% of the total internet traffic than that generated by other sources. Bot Farms are systematically designed scripted malware that would achieve the intended targets of the click. The main aim of these bots is to generate as many clicks as possible. As the number of clicks increase, the advertising agencies have better prospects of their revenue. Generally, bots are used to generate clicks and through an activity, a burst of clicks from an IP range is generated.
To reduce the exposure of click frauds, ClickGUARD, a specialized expertise helps to protect your ads from bot clicks. Bot farms can create multiple clicks without serving the purpose of being accessed by the target audience. Hence, it is important to be protected from clicks generated by bots.
How to prevent Bot Farms from Click fraud prevention tool?
Bots are very harmful to the companies that are having a deal of "Pay Per Click". The companies that are running the campaign tend to pay more due to clicks even if they did not meet the intended goals.
However, the main role of click fraud prevention software begins here. It helps you to combat the exposure of fraud clicks. The most essential service of click fraud prevention tool is to block bot farms from clicking sites or ads. This is coded in a well-specified manner that would identify and record the fraud clicks from the bots.
If you wish to save all your million dollars and be protected from fraud clicks, below are the exclusive prevention techniques provided by click Fraud prevention tool that helps to protect your revenue and generate leads from your advertising budget.
Identification of IP address by Click fraud prevention tool:
One of the most specified features of click Fraud prevention tool is that it identifies the IP address from all the devices from which clicks have been generated. Based on this information, it identifies which clicks are genuine and which clicks are generated by bots. Those generated by bots are restricted and prohibited from being assessed as a click.
All the IP ranges that show fraud identity and lack a digital fingerprint are generated from a bot. This logical coded tool helps Click fraud prevention tool to filter out invalid clicks. Hence, it clearly identifies the clicks without a digital fingerprint are from bot farms or other unfair means and are automatically blocked.
Monitors your activity closely:
The ability of click fraud prevention tool to detect all the click frauds based on which it mitigates, and reports all the clicks that are generated from Bot Farms. The various layers of protections arranged by Click fraud prevention tool help to block the sophisticated and general invalid traffic.
To have complete protection from invalid traffic, Click fraud prevention tool is the best Bot farm shield for you. It protects your revenue by restricting invalid clicks generated by unfair means and results in better performance of the ad campaign. Hence, Click fraud prevention tool is a perfect solution to reach your target audience for whom you had advertised.
Reporting of fraud clicks:
Click fraud prevention tool would monitor, detect, and control all the clicks generated. At regular intervals, it provides a report that states the health of the clicks received on your ad campaign. It tries to identify the fraudulent indicators and blocks click generated by bots on a real-time basis. This reporting is essential to take further actions by the company conducting ad campaigns. This would surely lead your business to receive the intended leads.
Final words
Bot Farms are sophisticated malware that creates invalid engagements and traffic on the internet, to generate clicks by unfair means for your ad. It is a kind of virtual machine, from which the clicks are generated. A data center is maintained that controls all fraudulent clicks on your advertisements indicating probable and organized click attacks on the advertisement.
Thus,to save your money rather than giving it to the advertiser for the invalid clicks, it is essential to be protected from Bot farms. The preventive techniques and tools that are made available by click fraud prevention software give you the insight to protect your ads from bot clicks. It provides leads to sustainable revenue and saves ad budgets.

Founder Dinis Guarda
IntelligentHQ Your New Business Network.
IntelligentHQ is a Business network and an expert source for finance, capital markets and intelligence for thousands of global business professionals, startups, and companies.
We exist at the point of intersection between technology, social media, finance and innovation.
IntelligentHQ leverages innovation and scale of social digital technology, analytics, news and distribution to create an unparalleled, full digital medium and social business network spectrum.
IntelligentHQ is working hard, to become a trusted, and indispensable source of business news and analytics, within financial services and its associated supply chains and ecosystems.