Gartner has highlighted the top 10 technology trends that will be strategic for most organizations in 2014. Analysts presented their findings during Gartner Symposium/ITxpo, being held through October 10. Gartner defines a strategic technology, as one with the potential for significant impact on the enterprise in the next three years. Factors that denote significant impact include a high potential for disruption to IT or the business, the need for a major dollar investment, or the risk of being late to adopt.
Gartner on mobile apps in the enterprise http://t.co/gOCZTLty6U #GartnerSYM

— InnoviMobile (@innovimobile) October 15, 2013
A strategic technology may be an existing technology that has matured and/or become suitable for a wider range of uses. It may also be an emerging technology that offers an opportunity for strategic business advantage for early adopters or with potential for significant market disruption in the next five years. These technologies impact the organization's long-term plans, programs and initiatives.
While Gartner has identified the top 10 technologies that companies should definitely factor into their strategic planning they say it does not necessarily mean adoption and investment should take place in all of the listed technologies however companies should make plans and decide what to do about the trends over the next 48 months.
David Cearley, a Gartner spokesperson has said we should be on the lookout for the
Nexus of Forces, the convergence of four powerful forces: social, mobile, cloud and information, continues to drive change and create new opportunities, creating demand for advanced programmable infrastructure that can execute at web-scale.
The top ten strategic technology trends for 2014 include:
Mobile Device Diversity and Management
Enterprise policies on employee-owned hardware usage need to be thoroughly reviewed and, where necessary, updated and extended. Most companies only have policies for employees accessing their networks through devices that the enterprise owns and manages. Set policies to define clear expectations around what they can and can't do. Balance flexibility with confidentiality and privacy requirements
Mobile Apps and Applications
Gartner predicts that through 2014, improved JavaScript performance will begin to push HTML5 and the browser as a mainstream enterprise application development environment. Gartner recommends that developers focus on creating expanded user interface models including richer voice and video that can connect people in new and different ways.
The Internet of Everything
The combination of data streams and services created by digitizing everything creates four basic usage models – Manage; Monetize; Operate; Extend. These four basic models can be applied to any of the four "internets" (people, things, information and places).  Enterprises should not limit themselves to thinking that only the Internet of Things (i.e., assets and machines) has the potential to leverage these four models. Enterprises from all industries (heavy, mixed, and weightless) can leverage these four models.
Hybrid Cloud and IT as Service Broker
 Enterprises that are expanding into hybrid cloud computing from private cloud services are taking on the CSB role. Terms like "overdrafting" and "cloudbursting" are often used to describe what hybrid cloud computing will make possible. However, the vast majority of hybrid cloud services will initially be much less dynamic than that. Early hybrid cloud services will likely be more static, engineered compositions (such as integration between an internal private cloud and a public cloud service for certain functionality or data). More deployment compositions will emerge as CSBs evolve.
Cloud/Client Architecture
The cloud is the control point and system or record and applications can span multiple client devices. The client environment may be a native application or browser-based; the increasing power of the browser is available to many client devices, mobile and desktop alike. Robust capabilities in many mobile devices, the increased demand on networks, the cost of networks and the need to manage bandwidth use creates incentives, in some cases, to minimize the cloud application computing and storage footprint, and to exploit the intelligence and storage of the client device. However, the increasingly complex demands of mobile users will drive apps to demand increasing amounts of server-side computing and storage capacity.
The Era of Personal Cloud
The personal cloud era will mark a power shift away from devices toward services. In this new world, the specifics of devices will become less important for the organization to worry about, although the devices will still be necessary. Users will use a collection of devices, with the PC remaining one of many options, but no one device will be the primary hub. Rather, the personal cloud will take on that role. Access to the cloud and the content stored or shared from the cloud will be managed and secured, rather than solely focusing on the device itself.
Software Defined Anything
Software-defined anything (SDx) is a collective term that encapsulates the growing market momentum for improved standards for infrastructure programmability and data center interoperability driven by automation inherent to cloud computing, DevOps and fast infrastructure provisioning.  As individual SDx technology silos evolve and consortiums arise, look for emerging standards and bridging capabilities to benefit portfolios, but challenge individual technology suppliers to demonstrate their commitment to true interoperability standards within their specific domains.
Web-Scale IT
Web-scale IT is a pattern of global-class computing that delivers the capabilities of large cloud service providers within an enterprise IT setting by rethinking positions across several dimensions. Large cloud service providers such as Amazon, Google, Facebook, etc., are re-inventing the way IT in which IT services can be delivered.  Their capabilities go beyond the scale in terms of sheer size to also include scale as it pertains to speed and agility. If enterprises want to keep pace, then they need to emulate the architectures, processes and practices of these exemplary cloud providers. Gartner calls the combination of all of these elements Web-scale IT. Web-scale IT looks to change the IT value chain in a systemic fashion.
Smart Machines
Through 2020, the smart machine era will blossom with a proliferation of context aware, intelligent personal assistants, smart advisors (such as IBM Watson), advanced global industrial systems and public availability of early examples of autonomous vehicles. The smart machine era will be the most disruptive in the history of IT. New systems that begin to fulfill some of the earliest visions for what information technologies might accomplish — doing what we thought only people could do and the machines could not —are now finally emerging. Gartner expects individuals will invest in, control and use their own smart machines to become more successful. Enterprises will similarly invest in smart machines.
3-D Printing
Worldwide shipments of 3D printers are expected to grow 75 percent in 2014 followed by a near doubling of unit shipments in 2015. While very expensive "additive manufacturing" devices have been around for 20 years, the market for devices ranging from $50,000 to $500, and with commensurate material and build capabilities, is nascent yet growing rapidly. The consumer market hype has made organizations aware of the fact 3D printing is a real, viable and cost-effective means to reduce costs through improved designs, streamlined prototyping and short-run manufacturing.
image credit via Gartner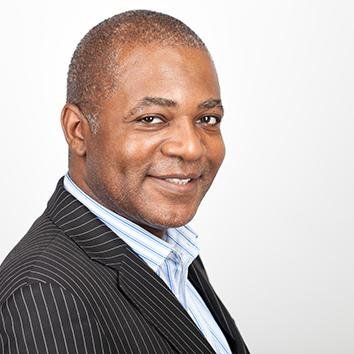 Hayden Richards is Contributor of IntelligentHQ. He specialises in finance, trading, investment, and technology, with expertise in both buy-side, sell-side. Contributing and advising various global corporations, Hayden is a thought leader, researching on global regulatory subjects, digital, social media strategies and new trends for Businesses, Capital Markets and Financial Services.
Aside from the articles, interviews and content he writes for IntelligentHQ, Hayden is also a content curator for capital markets, analytic platforms and business industry emerging trends. An avid new media explorer Hayden is driven by a passion for business development, innovation, social business, Tech Trading, payments and eCommerce. A native Trinidadian, Hayden is also a veteran, having served with the Royal Air Force Reserves for the past 10 years.
Follow Hayden on Twitter @HaydenARichards, linkedin.com/haydenhrichards and http://www.scoop.it/u/hayden-richards