An article written by Don Peck in the Atlantic, caught my eye this week. It was titled "they are watching you at work", and asks the question what happens when big data meets human resources? There were already quite a few articles written on Google and their adoption of people analytics, which the tech giant has apparently been pioneering in the shift to database people management. Is the marriage between big data and predictive statistical analysis, a good thing for determining whether potential recruits and staff are hired and fired? Don writes:
"Yes, unavoidably, big data. As a piece of business jargon, and even more so as an invocation of coming disruption, the term has quickly grown tiresome. But there is no denying the vast increase in the range and depth of information that's routinely captured about how we behave, and the new kinds of analysis that this enables.

"According to John Hausknecht, a professor at Cornell's school of industrial and labor relations, in recent years the economy has witnessed a "huge surge in demand for workforce-analytics roles." Hausknecht's own program is rapidly revising its curriculum to keep pace. You can now find dedicated analytics teams in the human-resources departments of not only huge corporations such as Google, HP, Intel, General Motors, and Procter & Gamble, to name just a few, but also companies like McKee Foods, the Tennessee-based maker of Little Debbie snack cakes".
When you think about it, our behavior in the workplace results in massive detail leakage that can then be harnessed and analyzed. A lot of these leaks come from web browsing, email and other digital systems. Data can also come from performance reviews, feedback questionnaires and award nominations. Speaking at the 2011 O'Reilly Strata conference which deals with data science and big data, Google's Kathryn Dekas remarked that all peoples' decisions at Google are based on data and analytics. Those decisions can include talent management compensation and hiring.
It's been pointed out that Google's data driven human resources policy may be a key factor in the tech giant's future success.
Time will tell whether the adoption of 'people analytics' will bring with it ethical issues. Depending on its usage, it can have the creepy factor. It's obvious that companies large and small are exploring the possibilities. Their experimentation will yield new models and results which will then be adopted by the mainstream. I suspect there will be casualties, and don't be fooled we are not too far-off from that near future.
The Wall Street Journal recently covered the power of big data and its use at Walmart, where big data is tightly integrated into the finance department. While decisions could only be made by the division's chief financial officer, we can only hope in an HR scenario, gut feeling will also play an important role, and not a 100% reliant on data.

Infographic via Hireright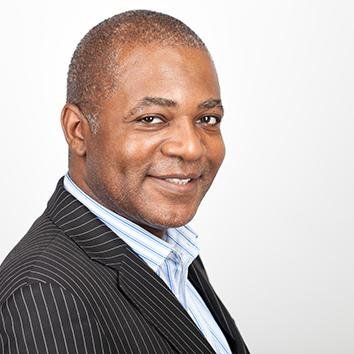 Hayden Richards is Contributor of IntelligentHQ. He specialises in finance, trading, investment, and technology, with expertise in both buy-side, sell-side. Contributing and advising various global corporations, Hayden is a thought leader, researching on global regulatory subjects, digital, social media strategies and new trends for Businesses, Capital Markets and Financial Services.
Aside from the articles, interviews and content he writes for IntelligentHQ, Hayden is also a content curator for capital markets, analytic platforms and business industry emerging trends. An avid new media explorer Hayden is driven by a passion for business development, innovation, social business, Tech Trading, payments and eCommerce. A native Trinidadian, Hayden is also a veteran, having served with the Royal Air Force Reserves for the past 10 years.
Follow Hayden on Twitter @HaydenARichards, linkedin.com/haydenhrichards and http://www.scoop.it/u/hayden-richards