A December Washington Post article, recently featured a D.C. small business food operation owned by two brothers, Giuseppe and Mario Lanzone, who decided to accept bitcoin as an alternative method of payment. What is interesting here, is that the Lanzones are best pals with Bitcoin's celebrity twin advocates Tyler and Cameron Winklevoss. The twins are former Harvard University classmates of Facebook creator Mark Zuckerberg, with whom they were involved in a lawsuit surrounding the original concept and source code behind the Social Network. (Go check out the movie if you need to get up to speed)
The Winklevoss twins talked me into using bitcoins via @washingtonpost

— Tyler Winklevoss (@tylerwinklevoss) December 23, 2013
It is also interesting that thus far, bitcoin adoption was quite poor. "Since Peruvian Brothers started accepting Bitcoin, only one person has paid that way. The customer's bill was 0.0095 bitcoins. "A lot of people are still asking what it is, and we're still explaining to them how it works," Guiseppe Lanzone said. "We're not expecting a huge volume of people" paying in bitcoins".
So it would appear that despite the global Bitcoin frenzy in recent months, which saw the digital currency trading at a price on par with an ounce of gold, the crypto-currency remains very much unknown in mainstream America. The results of an online survey conducted last week in the US by Las Vegas-based Primer Research also confirmed the sentiment.
Of the internet users surveyed, 61% knew nothing about Bitcoin and only 19% had at least some knowledge of the currency. In terms of its trustworthiness as a currency, only 10% of those surveyed trusted Bitcoin as much as or more than the US greenback, 30% trusted it less than the US Dollar, and 60% preferred not to comment on its credibility. A majority of respondents also refrained from defining the purpose of the virtual currency, while 16% perceived it as "a means to purchase goods and services", and 19% viewed it as "a social movement".
"Although Federal Reserve chairman Ben Bernake previously said virtual currencies 'may hold long-term promise', Americans seem to have acted calmly and sensibly and not jumped on the Bitcoin bandwagon," said Michael Deis, principal and president of Primer Research.  "Bitcoin may have taken the tech world by storm, it simply lacks recognition, let alone acceptance, by the average American."
This, however, may gradually change, according to Deis. I think current American attitudes are a bit surprising, especially when you consider that Bank of America recently predicted Bitcoin will become a "major means of payment for e-commerce" and a "serious competitor to traditional money transfer providers." According to a December 5th research report, BOA's analysts stated "As a medium of exchange, Bitcoin has clear potential for growth". So whats holding back America?
About 16% of the survey respondents believed Bitcoin would become a de facto currency for normal purchases within the next five years.  And, 9% of respondents were either "very likely" or "somewhat likely" to own or purchase Bitcoin in the next 12 months. This could translate into as many as 22 million Bitcoin users in the US by the end of 2014.
"Bitcoin is a nascent brand in search of a market and an image, and this may just happen in time," Deis said.  "If you look at the relatively high level of respondents who view Bitcoin as a 'social movement', you can imagine a considerable group of grassroots evangelists advocating the cause and promoting the currency, and gradually taking this embryonic industry to the next stage of development."
The survey was conducted on-line among 1000 US Internet users between Dec 12 and Dec 14, 2013 using  Google's Consumer Surveys platform.
If you would like to review the survey, it is available here. Also check out this article: Bloomberg anchor displays bitcoin on TV, immediately gets robbed by viewer.
Image credit via Wikipedia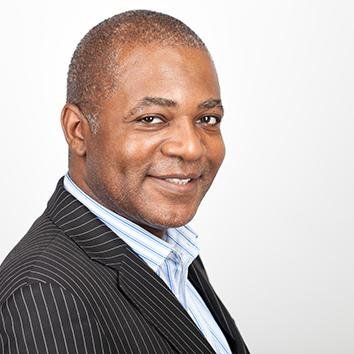 Hayden Richards is Contributor of IntelligentHQ. He specialises in finance, trading, investment, and technology, with expertise in both buy-side, sell-side. Contributing and advising various global corporations, Hayden is a thought leader, researching on global regulatory subjects, digital, social media strategies and new trends for Businesses, Capital Markets and Financial Services.
Aside from the articles, interviews and content he writes for IntelligentHQ, Hayden is also a content curator for capital markets, analytic platforms and business industry emerging trends. An avid new media explorer Hayden is driven by a passion for business development, innovation, social business, Tech Trading, payments and eCommerce. A native Trinidadian, Hayden is also a veteran, having served with the Royal Air Force Reserves for the past 10 years.
Follow Hayden on Twitter @HaydenARichards, linkedin.com/haydenhrichards and http://www.scoop.it/u/hayden-richards