Being in the fashion business is challenging. There are a bunch of things to prepare, and sometimes you can't do it alone. You can look for a partner who can help you run your store or sometimes you have to look for a trustworthy supplier when you visit this website.
Whether it's someone who will fund the business with you or another startup that you can collaborate with, you should know how to pick your business partners. Having someone who shares the same passion for fashion with you isn't enough, your partner should be reliable as well because they can affect your business' success. Here are some tips that you might want to consider when looking for a suitable business partner.
#1: Look inside Your Network
One of the best ways to find a good business partner is to consider the people that you already know. If you have been in the industry for quite some time now, chances are you are friends or companions with some people who are also into the business that you want to start. They might be some of your colleagues in your previous company, or they can be friends that you met in one of the workshops or seminars that you attended to. If you don't find someone in your network who can partner with you, you can also ask them if they can refer someone.
#2: Evaluate Your Prospects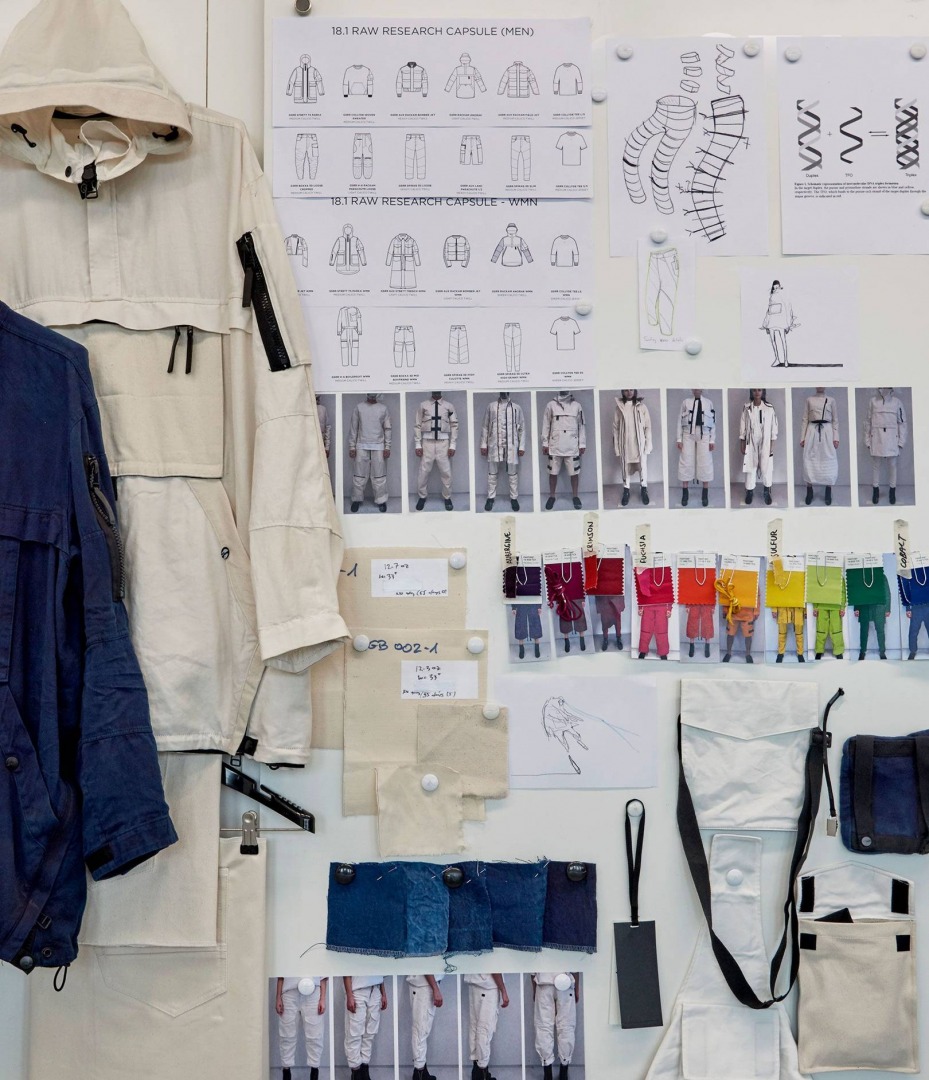 When finding a business partner, you don't have to pick the first one that comes to your way. Before asking them to be your partner, make sure to evaluate them first. Evaluation means you have to know their personalities, experiences, expertise, values, and backgrounds before signing the papers and doing business together. Remember that the goal is not just to earn money but to work with people that you are comfortable with and loves the business as well.
Your partner doesn't have to be someone who is like your clone. It's okay to be different in some areas but make sure that you can work with him or her just fine. Using your differences, you can learn a lot of lessons from each other.
Aside from the character and the values of your partner, you should also know their background. Do your research and find out their previous commitment or partnerships. Are they reliable? Do they have bad records? Do they have good reviews from their clients? Being aware of such information can save you from a lot of trouble.
You can also ask your partner if you can talk over coffee together. Doing so will give you an opportunity to interview him or her so you can understand what they can bring to the table. It might be better to have an informal or casual setting for your meeting so that both of you can talk openly and comfortably with each other.
#3: Establish Each Other's Roles
Working with a business partner is a little more challenging than being a sole proprietor because you would have to plan everything with your partner. Problems might arise when there are miscommunications or misunderstandings between you and your partner. To avoid such situations, you have to define each of your roles in the company. Making your roles and responsibilities clear to each other will prevent arguments. Additionally, when your position is clear, you will know exactly the tasks that you are in charge of, and which ones are not yours. This kind of clarity will make both of you efficient in the office.
#4: Test It Out
It's alright to test out the waters first before signing agreements with your business partner. You can talk about having a trial partnership first to know if both of you are a great fit in the business. Set the roles, parameters, and milestones that are important for your trial partnership and be open about your opinions. Sitting down for reviews is an effective way of determining the strengths and weaknesses of your collaboration, and how you can work on it together.
#5: Communicate
Being honest with your business partner is essential. Being honest is not only applicable to your direct business partners, but also for every business or supplier that you want to collaborate with. Tell them if you have problems with their performance. No one is perfect, and sooner or later, your partner will make a mistake. Instead of keeping your thoughts to yourself, think of a way to convey your concern nicely. Remember that you are the owner of the business and you have to think of what's best for your company. By communicating your fears, you will be able to improve your company and prevent the same mistakes from happening twice.
As the owner of your business, you should also be open to criticisms. Ask your partner if he or she has suggestions for the company. Don't take ideas or criticisms negatively because it will keep you from growing and succeeding in your industry. The best thing about communication is that it's a two-way thing. You can say your thoughts to your partner and help them grow, as they do the same thing to you. You are partners, and you should learn from each other by communicating well.
#6: Sign an Agreement
After finding the right person for your business, it's now time to sign a legal agreement for your partnership. You have to call your attorney and your broker to make a deal that will be beneficial for both parties. Your lawyer will make sure that all the necessary details such as financial matters are indicated in the contract. Having a solid partnership contract will help both parties avoid issues since each of you are expected to follow the terms and conditions of your contract.
Having a business partner that you trust is important. It makes your responsibilities as an owner a little lighter. However, it's also vital to choose the right one because you will be sharing trade secrets and other confidential things with your partner. So make sure to consider these tips before signing your partnership agreement.

Founder Dinis Guarda
IntelligentHQ Your New Business Network.
IntelligentHQ is a Business network and an expert source for finance, capital markets and intelligence for thousands of global business professionals, startups, and companies.
We exist at the point of intersection between technology, social media, finance and innovation.
IntelligentHQ leverages innovation and scale of social digital technology, analytics, news and distribution to create an unparalleled, full digital medium and social business network spectrum.
IntelligentHQ is working hard, to become a trusted, and indispensable source of business news and analytics, within financial services and its associated supply chains and ecosystems.