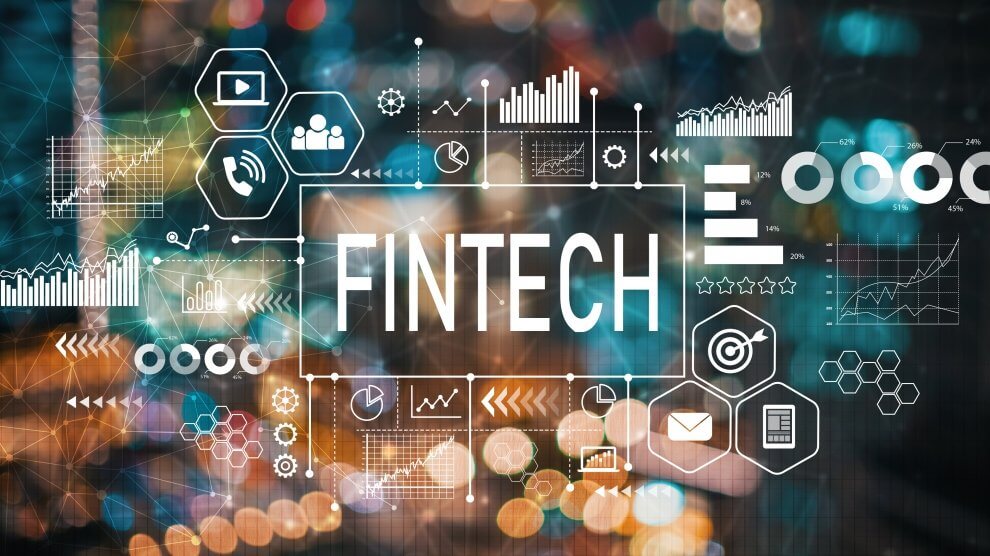 Onalytica's latest Fintech Top 100 Influencers ranks the most prominent and influential people in financial technology. Whether they come from startups or big companies, all these names lead the fintech discussion on social media. After analyzing more than 5 million Fintech related posts, VC and advisor Spiros Margaris stands as the most important Fintech influencer in the list along with leaders and influenceres like financial industry publisher Jim Marous, Unconventional Ventures Founder Theodora Lau and Ztudium and intelligenthq Founder Dinis Guarda.
Financial Technology, or Fintech has been around for 15-20 years, but it did not start to grow in popularity among Financial institutions and personalities until early 2015. Before that, "fintechs" was common between marketplace lendings and payment offerings, but only in the past five-to-seven years have many traditional financial services companies dramatically ramped up their own investments and transformation initiatives. They did so to keep pace with the new breed of technology disruptors dominating the conversations about the industry's future and led by fintech influencers.
This is exactly the context where we stand now, in an industry worth $4.7+ trillion in valuation with thousands of new businesses disrupting the financial ecosystem. Onalytica's rank actually funnels that thriving and vivid conversation taking place on social media and lists the most important influencers.
Spiros Margaris has been ranked at the top position in the list, featuring a score of 100. Spiros Margaris is a venture capitalist, entrepreneur, fintech, AI and blockchain influencer, senior advisor in those fields and founder of margaris ventures. Spiros has been working and collaborating for enterprises such as insurtech company Wefox Group, Venture Partner with SparkLabs Group, Board Member of Mediastalker, or Senior Advisor at F10 Fintech Incubator and Accelerator.
In second place we can find financial industry publisher Jim Marous, with a 78.98 score. Jim Marous has been named as one of the most influential people in banking and a Top 5 Fintech Influencer to Follow, Jim Marous is an internationally recognized financial industry strategist, co-publisher of The Financial Brand, owner and publisher of the Digital Banking Report and host of the top 10 banking podcast, Banking Transformed. Marous advises on all components of digital transformation within the financial services industry.
Unconventional Ventures Founder Theodora Lau closes the podium with a 57.32 score. Theodora Lau is a public speaker, writer, and advisor, whose work seeks to spark innovation in the public and private sectors for the benefits of the forgotten demographics and to create a more inclusive society. She is the founder of Unconventional Ventures, which focuses on developing and growing an ecosystem of financial institutions, corporations, startups, entrepreneurs, venture capitalists, and accelerators to better address the unmet needs of consumers, with keen interests in women and minority founders. As part of her work, she regularly mentors and advises startups in both financial services and healthcare/caregiving space. Theo ranked No. 1 Women in Finance by Onalytica, was named one of 44 "2017 Innovators to Watch" by Bank Innovation, along with being top FinTech, AI, and Digital Transformation Infuencers, and LinkedIn Top Voices for Economy and Finance.
You can refer to the article Time100 List Of Most Influential Companies In The World for information about influential companies.
Other names in the top ten include: Steve McLaughlin best known as FTPartners (56.74); Brett King AKA BrettKing (54.98); Chris Gledhill also known on social media as cgledhill (51.19); Chris Skinner, Chris_Skinner (48.66); Peter Renton tweeting as LendAcademy (48.59); Ron Shevlin (rshevlin) (46.10) and Anne Boden, that can be found as AnneBoden ranking with 45.59 score. In the top 50 can be also found the founder of Ztudium and Intelligenthq Dinis Guarda.
Onalytica's PageRank based methodology is used to extract influencers on a particular topic and takes into account the number and quality of contextual references that a user receives – this allows us to identify Topical Authority (reference) – their priority influence metric. They analyze topical authority via social engagement on Twitter and how much influencers have been referenced in association with topics surrounding Fintech on Instagram, Facebook, YouTube, Forums, Blogs, News and Tumblr content. These calculations also take into account a user's resonance (topical engagement) relevance (number of posts on topic, and % relevance – the proportion of their social content on the topic) and reach (number of followers).
"We analysed over 5 million (5,190,257) Fintech related posts from 1st Feb 2019 to 31st January 2020. We then identified the top 100 most influential individuals leading the discussion on social media. We created a network map of the online conversation around Fintech, with the top influencer Spiros Margaris at the centre. This map was created using the Onalytica platform. The ranking analyses a variety of personas from industry experts, to social amplifiers and content creators as well as journalists and politicians so there's quite a mix of influencers that have been identified," was said by the company.
Fintech was seen as a threat in the beginning but now all major financial services have adopted some of their solutions. At first, many financial industry executives were perhaps consumed by the potential threat that these nontraditional technology companies posed. More nimble and less constrained by regulation than longstanding incumbents, many fintechs were heralded as disruptive competitors that could overturn the industry's existing business models and grab significant market share, perhaps even driving some well-known players into irrelevance.
Since then, however, we appear to have entered a new phase in the evolution of the financial technology sector. The thinking of many financial institutions has evolved, and they are now seeking more to team with these emerging technology companies to gain access to new markets and products, greater efficiencies, or just the "secret sauce" that makes innovation go. At the same time, many fintechs themselves have sought to join with large financial institutions to expand into markets, gain industry and regulatory knowledge, and even simply cash out.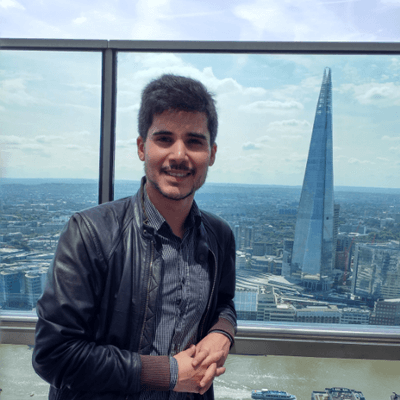 Hernaldo Turrillo is a writer and author specialised in innovation, AI, DLT, SMEs, trading, investing and new trends in technology and business. He has been working for ztudium group since 2017. He is the editor of openbusinesscouncil.org, tradersdna.com, hedgethink.com, and writes regularly for intelligenthq.com, socialmediacouncil.eu. Hernaldo was born in Spain and finally settled in London, United Kingdom, after a few years of personal growth. Hernaldo finished his Journalism bachelor degree in the University of Seville, Spain, and began working as reporter in the newspaper, Europa Sur, writing about Politics and Society. He also worked as community manager and marketing advisor in Los Barrios, Spain. Innovation, technology, politics and economy are his main interests, with special focus on new trends and ethical projects. He enjoys finding himself getting lost in words, explaining what he understands from the world and helping others. Besides a journalist, he is also a thinker and proactive in digital transformation strategies. Knowledge and ideas have no limits.