Blockchain has been embraced more by some than by others in society. Some have been very welcoming of the advantages that blockchain could bring, while others have dismissed it as being a fad. However, one interesting fact is that some whole societies have taken it on more than others. The Netherlands is one such country that has really taken on board what blockchain could have to offer. As Forbes reported recently, the government of The Netherlands has been working on blockchain pilot projects. In doing so it has built partnerships with global organisations such as the EU Forum, the United Nations and the World Bank. In fact, The Netherlands is considered to be one of the nations most passionate about blockchain, which is highly encouraging.
In fact, The Netherlands has taken its interest in blockchain further still recently, and it has established a blockchain unit within the Ministry of Economic Affairs and Climate Policy. This unit is accountable for carrying out research to see if blockchain can truly be reliable from a trust perspective. The unit is also investigating its use in the energy industry and looking at how best to manage blockchain implementations – including from the perspective of governance. Projects underway include permission-less public initiatives.
The Dutch are also embracing cryptocurrency which needs to be first purchased with a regular currency like the Euro. There is some trading between cryptocurrencies, but there have been some challenges with the exchange options available. Problems have included high fees, slow processing and the risk of hackers. However, Dutch options are emerging that try to counteract these issues. Deribit is a Dutch cryptocurrency exchange which has been making positive strides in this area. The number of Dutch who had invested in cryptocurrencies as of early 2018 was 580,000, up by 430% in just five months. This is also a positive development for blockchain and cryptocurrency in Holland.
This aside, as The Innovator explains, the country's blockchain hackathon is the "world's largest". In 2017, the hackathon, was opened by HRH Prince Constantijn van Oranje-Nassau, it hosted 55 teams and 450 participants from over ten countries. 55 prototypes were built in 3 days within 5 tracks (Identity, Reinventing Government, Energy Transition, Future of Pensions, International Trade & Entrepreneurship).
More importantly, the event is not just one for nerds and fintech entrepreneurs. Rather, it is attended by the mainstream – representatives of the Dutch royal family and senior management from large corporations. The blockchain endeavours in this European country have captured the attention of energy companies, banks, pension funds and more. Indeed, a recent count showed that there were in excess of 25 blockchain trials in the country.
Digital identity has been one important area of focus for blockchain trials and prototypes. The goal of these is to identify people, objects and legal entities, and a number of major institutions are involved in these activities. Specifically, banks, insurance companies and utilities companies have been helping to work on solutions. Those tasked with such projects are trying to determine what the actual requirements are in terms of identity management, to help produce prototypes of technological solutions that may help. This is not easy, as there has to be a willingness for major entities to work together on difficult obstacles that stand in the way of such projects. Such barriers include standardisation and interoperability, among others. Data has to be shared, and at the same time, privacy respected. This is not easy, but the will appears to be there to find solutions.
The academic sphere in The Netherlands is also having an important influence in the area of blockchain in this country. Delft University of Technology is situated in Holland, and this academic institute is home to one of the biggest research groups in Europe that is focused on blockchain technology. The university has been working with other stakeholders on a blockchain project designed to improve the logistics in the Port of Rotterdam. The consortium of players involved in this project include the Dutch bank ABM Amro, Royal Flora Holland and the Netherlands Organisation for Applied Scientific Research, among others. Of these, the ABM Amro Bank is particularly noteworthy as it has also worked on its own applications and projects too, trying to utilise blockchain to deliver practical solutions in the areas of financial audit and compliance, among others.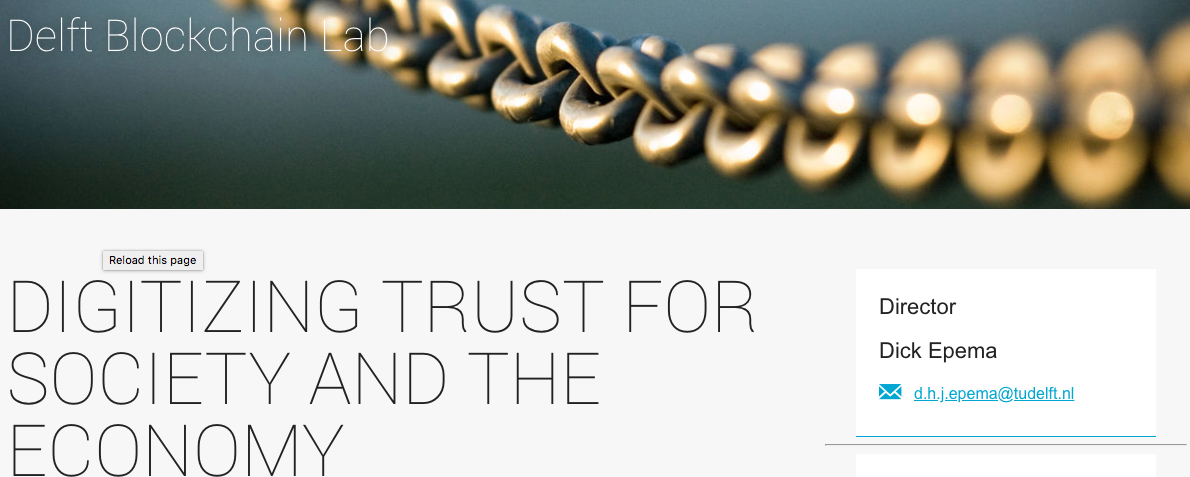 Clearly, The Netherlands is stepping up to grasp the opportunities that blockchain and cryptocurrencies could bring it. It is achieving this by encouraging collaboration between the public sector, the private sector, academia and the public. The Dutch example is an encouraging one, and perhaps this will lead to the rest of the world also stepping up and taking note.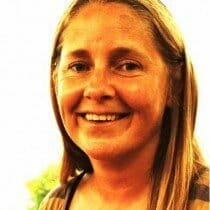 Paula Newton is a business writer, editor and management consultant with extensive experience writing and consulting for both start-ups and long established companies. She has ten years management and leadership experience gained at BSkyB in London and Viva Travel Guides in Quito, Ecuador, giving her a depth of insight into innovation in international business. With an MBA from the University of Hull and many years of experience running her own business consultancy, Paula's background allows her to connect with a diverse range of clients, including cutting edge technology and web-based start-ups but also multinationals in need of assistance. Paula has played a defining role in shaping organizational strategy for a wide range of different organizations, including for-profit, NGOs and charities. Paula has also served on the Board of Directors for the South American Explorers Club in Quito, Ecuador.