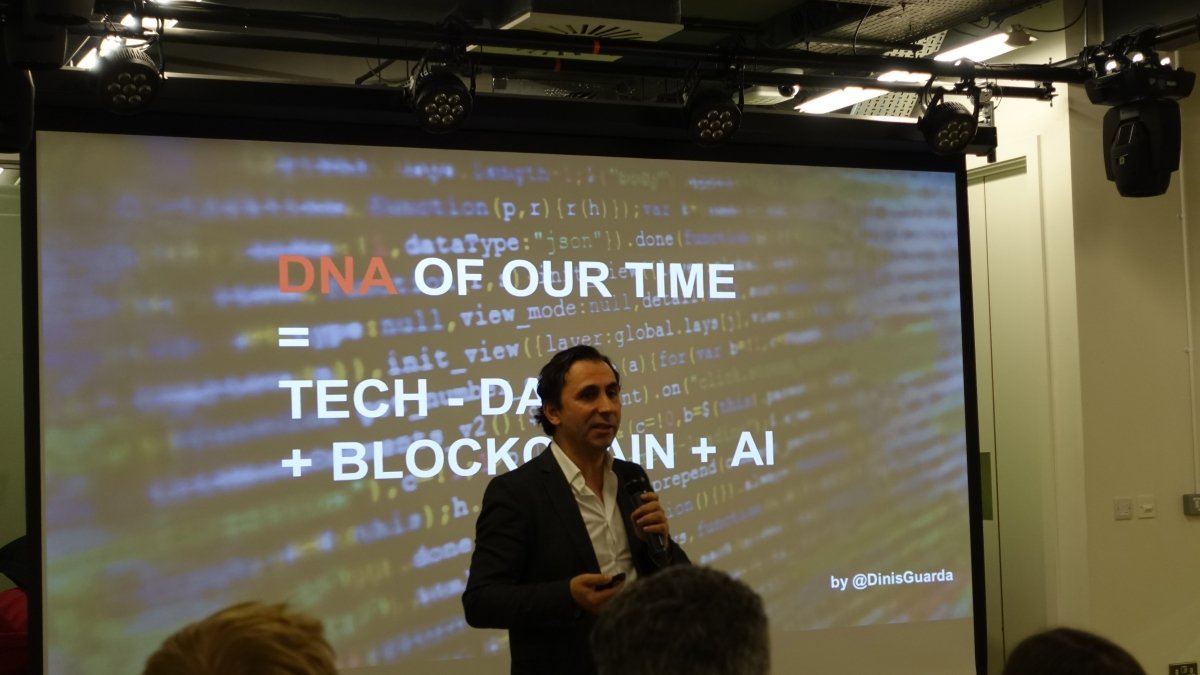 Blockchain and AI are two words that have taken the world by storm. Blockchain technology is, at its heart, a new database system, which is distributed and theoretically incorruptible. Lately, we have seen lots of companies adopting and experimenting with blockchain technology, crossing it with AI, to create all kinds of products and services. The Blockchain industry is very new, sparking innovative ideas and a pioneering ethos. It has already promoted new levels of partnership and cooperation between companies that are thriving to develop all kinds of novel products and business models. Its disruptive character breaks the old silo mentality of more established industries. So, what happens, when AI plus Blockchain collaborate ?
The recent event 'Present and Future of Blockchain plus AI', brought about as a result of a partnership between Ztudium and Keybox, was held on 17th of October at Cocoon Networks, in London. The event brought together a panel of speakers leading various exciting new projects, all of them related to blockchain and AI. Events like this one, are crucial for the sharing of ideas and expertise in the spirit of open business, where everyone learns together and from one another.
In the conference hall, the 100-some attendees enjoyed a series of speakers: Keybox Chairman Eric Van der Kleij; Ztudium CEO Dinis Guarda; mathematician Erik Koster; Money&Co CEO Nicola Horlick; Privus CEO Henrique Correa da Silva; and last but not least Portfolio Manager at Protos Asset Management, Bosse Rothe. All six speakers presented their idea of blockchain and AI from their own business perspective.
The first to take the stage was co-host Keybox Chairman Eric Van der Kleij. Eric Van der Kleij is a technology entrepreneur and CEO of C4DR Ltd, an international hub focused on the 4th Industrial Revolution. He recently became Chair of the distributed vault business Keybox.co. Keybox is a company that is developing a private key that could be used anywhere in any exchange, and also as a payment wallet. As he pointed out during his talk, one of the worst fears when investing in crypto is that when the exchange gets hacked, everyone can potentially lose their money. With their private key, the money would be stored elsewhere featuring an extra layer of security. Keybox provides new solutions for new problems, as hacking in exchanges is a growing issue within the crypto market.
Keybox Chairman Eric Van der Kleij
Eric Van der Kleij also presented the audience with a video of the Global Centre for Digital Revolution (C4DR), which is located in the former UConn library, in West Hartford, Connecticut. Van der Kleij is the force behind London's Level39, an incubator hub for fintech, and he is an adviser on fintech and blockchain for The UK Government's (DIT) Global Entrepreneur Programme. When answering some questions from the audience, Eric mentioned how he expects proper regulation in the UK within five years, since blockchain is maturing in "dog years". Very charismatically, he also gave an honest answer to an uncomfortable question about Keybox's business model, which is for profit.
The next speaker was Dinis Guarda, the founder of Ztudium, and one of the top blockchain influencers in the world. Dinis passionately presented the audience with an overview about how blockchain and AI impact the world. He said "The disruption of Blockchain and AI is probably more important than anything the world has ever seen before. It's almost as important as the discovery of electricity: because it has the power to change everything it is implemented into.
For Guarda, Blockchain and AI are what he calls 'foundational technologies' which will structure everything in the near future, from businesses to governments services, educational platforms, and more. Dinis also mentioned one major issue where blockchain plus AI can help: identity. In current times, identity has become an important asset that can either serve as storage or as a trading asset. Mr Guarda highlighted that blockchain and AI could solve this problem altogether, though companies working on this should leverage an ethical approach within the industry. "We still have time," he said, as development of these two technologies have just taken off.
Mr Guarda's powerful speech about identity was closely related to what the next speaker's project was all about: How can users take over control over their identity in our current era. In fact, that's exactly what Privus's CEO Henrique Correa da Silva is doing in his project. This former intelligence officer and white-hat hacker has brought along his experience in surveillance and counter-surveillance to found privacy-specialised companies. His companies operate using blockchain and AI solutions. Privus was founded in 2016 – putting the privacy problematic on the table. Mr Correa da Silva made clear that his company pursues, "to protect at any cost the right to privacy as a fundamental human right", a right that has increasingly become an illusion in the Digital Age.
Henrique Correa da Silva
His company is, "fully independent from any public or private sector entity, or other commercial interests, which means that our only objective is to guarantee the verifiable, bulletproof privacy and security of your communications." Privum, is his most recent endeavour, and it is a company that aims, "to build a decentralised network enabling anyone anywhere in the world to reclaim their privacy and their Internet freedom without fear of disruption, surveillance or persecution."
Henrique Correa da Silva was followed by one of the most interesting speakers of the evening: Money&Co CEO Nicola Horlick. The only female representation of the lineup is also one of the leading financial analysts in the industry and someone who has 20+ years of experience in fund management. She got straight to the point by referring to the cryptocurrency economy and the new business formulas coming out of these two emerging technologies. She pointed out that security tokens and private equity funds are struggling to become mainstream, although improvements have been made by industry leaders on, "how to make them more interesting." Her talk focused mostly on Security Token Exchange (STO's) where the general public can own a little bit of a brand or a real estate, offering an unprecedented opportunity to small and medium investors.
Nicola Horlick
Drawing on her business experience of 40 years, Nicola told the interesting story of how, "35 years ago, to get information about a company there were written cards in drawers with data about each company. Markets were back then very inefficient. Now information is very fast and there is lot of short selling. There is a bit of a wild west mentality going on this new industry."
After Nicola, Portfolio Manager at Protos Asset Management, Bosse Rothe came to the stage. His topic was about asset management and tokenization of hedge funds. He and his company specialise, "in asset management and financial advisory…that engages in investment banking, asset management, and other financial services in the blockchain sector." His argument is that the possibilities that blockchain itself and AI can bring are, "endless": and his company's area of focus is on prominent applications of machine learning; sentiment analysis; or predictive order book analysis, as the most disrupting.
Bosse Roth
The last speaker differed from those that went before: Global Screen B.V CEO Erik Koster is a mathematician working with blockchain development. Erik founded Global Screen in 2010. Now the enterprise focuses on machine learning, blockchain and the general development of new technology.
In his talk, Erik mentioned the company Grain, in which he operates as a Blockchain Strategy / Board Member. He discussed recent involvement in Grain's ICO which raised up to $12 million. Grain's goal is quite unique, and provides evidence of the creative possibilities offered by blockchain, as it aims to figure out a way to "have uniform labour contract on a blockchain, a system of governance and diplomas certification." Aiming to be the backbone of modern work agreements, Grain is an infrastructure solution that allows companies to process uniform work agreements on the blockchain, with an instant payment mechanism.
If Blockchain plus AI's solution sound creative and promising, they give rise as well to ethical questions worthy of consideration and resolution. As is typical with new technologies in its early days, when companies move to implementation there are problems and challenges of all kinds that no one imagined beforehand. Some of these tap into the boundaries of what is beneficial and what is not. Technologies are now developing at a fast pace, and as various people in the audience and speakers mentioned repeatedly, a strong regulatory framework is urgently needed.
Ultimately, technological innovation, such as blockchain plus AI, should be developed to make the world a fairer place to all. Technologies should serve the world, and not disrupt it in a meaningless way, but only by looking into the detail of what various companies are doing, in this case in terms of payments, privacy, securities, asset management and work agreements, can we truly help in the collective process of setting up an ethical regulatory framework in which these technologies can operate for the better good.
Article written by Hernaldo Turrillo and Maria Fonseca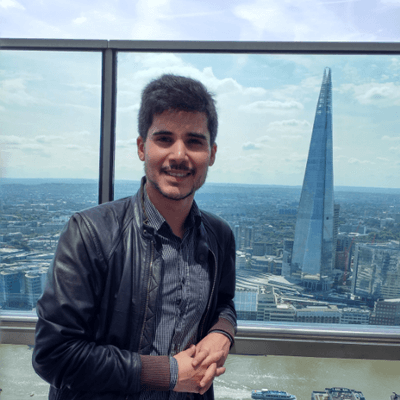 Hernaldo Turrillo is a writer and author specialised in innovation, AI, DLT, SMEs, trading, investing and new trends in technology and business. He has been working for ztudium group since 2017. He is the editor of openbusinesscouncil.org, tradersdna.com, hedgethink.com, and writes regularly for intelligenthq.com, socialmediacouncil.eu. Hernaldo was born in Spain and finally settled in London, United Kingdom, after a few years of personal growth. Hernaldo finished his Journalism bachelor degree in the University of Seville, Spain, and began working as reporter in the newspaper, Europa Sur, writing about Politics and Society. He also worked as community manager and marketing advisor in Los Barrios, Spain. Innovation, technology, politics and economy are his main interests, with special focus on new trends and ethical projects. He enjoys finding himself getting lost in words, explaining what he understands from the world and helping others. Besides a journalist, he is also a thinker and proactive in digital transformation strategies. Knowledge and ideas have no limits.