Chuck Jones, a contributor to Forbes wrote an article back in March this year where he listed three potential disruptive companies that exhibited at MacWorld. Though the technologies which were aimed solely at the Mac crowd such as Mackeeper and Connected Data, he listed a start-up called Flint, that I thought it was worth keeping an eye on at the time. Flint is a mobile payments company that is creating the easiest way for mobile, non-countertop businesses to accept credit cards and find new customers through social marketing. The company's iPhone app enables users to accept credit card payments easily and securely using only their phone – without any additional hardware.
The Flint platform uniquely integrates three core capabilities:
A patented "swipe free" technology to securely scan the card number instead of using a card reader
A payment service provider engine for fast and easy merchant activation;
An open data framework that provides integrated marketing and commerce solutions, including an embedded Facebook marketing app
Founded in 2011 and headquartered in California, Flint is backed by top-tier venture capital firms such as Storm Ventures and True Ventures. The mobile payment start-up tech, poses a disruptive factor to other established players such as PayPal or any other company that requires a separate hardware component to be added to their mobile device. The company has tasked itself with a mission to empower small businesses which operate in the field as opposed to storefronts. This means their end-users are business people who visit customers such as computer and IT professionals, advisers or personal trainers.
Flint leverages its position, against more established players like PayPal by charging lower transaction fees, and business owners can take advantage of Flint's scanning technology which means there's no extra hardware for small business owners to purchase. The fact that customers have built-in Facebook marketing and can harvest email addresses is also a bonus. The company has recently expanded beyond the IOS platform with support for Android, and has confirmed that it will be receiving is US$6 million series B round of funding, led by Digicel Group with SVG Partners, Storm Ventures, and True Ventures.
"While many others in the industry are replacing retail POS systems and cash registers with tablet apps, we're focused on empowering the 'non-countertop' businesses that operate outside of a store and have different requirements," CEO Greg Goldfarb said. "As a result of strong demand for our unique approach, we've seen transaction volume grow by more than 10 times in under a year."
With mobility being central to Flint's mission, mobile operators are a strong fit as investment partners.  "As one of the fastest growing mobile operators in the world and with a particular focus on developing markets, Digicel prides itself on being a leader in the mobile payments space," explains Damian Blackburn, Digicel Group Business Development Director who has joined the Flint board of directors. "As such, we are always looking to drive and support innovation in this field. We believe that a pure digital app model to enable payments is an inevitable market shift in the same way that digital cameras and handheld GPS devices have become mobile apps."
Techcrunch has described the Digigel group as an unknown quantity and hinted that they may be renegades in the mobile operator space. Flint will be looking to utilise the cash to expand the team and improve backend tools which will mean repeat business and referrals from the small business owner.
Image credit: Flint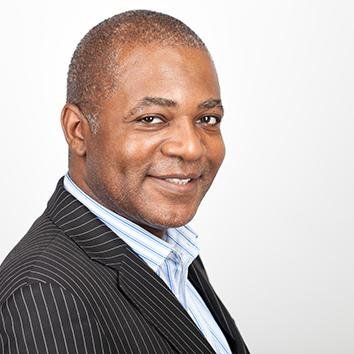 Hayden Richards is Contributor of IntelligentHQ. He specialises in finance, trading, investment, and technology, with expertise in both buy-side, sell-side. Contributing and advising various global corporations, Hayden is a thought leader, researching on global regulatory subjects, digital, social media strategies and new trends for Businesses, Capital Markets and Financial Services.
Aside from the articles, interviews and content he writes for IntelligentHQ, Hayden is also a content curator for capital markets, analytic platforms and business industry emerging trends. An avid new media explorer Hayden is driven by a passion for business development, innovation, social business, Tech Trading, payments and eCommerce. A native Trinidadian, Hayden is also a veteran, having served with the Royal Air Force Reserves for the past 10 years.
Follow Hayden on Twitter @HaydenARichards, linkedin.com/haydenhrichards and http://www.scoop.it/u/hayden-richards