6 Things You Can Expect When You Get a Reliable Ambulance Scheduling Software
The work of emergency medical service (EMS) providers is anchored on providing timely and high-quality medical care. Thus, if your own organization wants to consistently meet this goal, it's important to invest in tools that can enhance your team's capabilities. This article is about 6 things you can expect when you get a reliable ambulance scheduling software .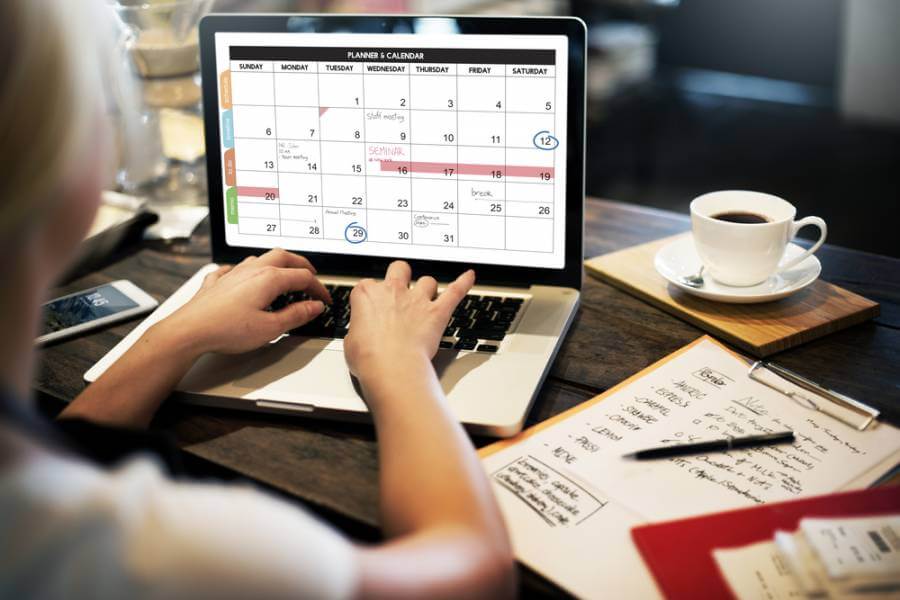 6 Things You Can Expect When You Get a Reliable Ambulance Scheduling Software
These tools include ambulance scheduling software, which is one of the most useful software solutions created for the EMS industry in recent years. With the help of this technological tool, you can eliminate the hassle of paper trails while reducing errors and saving on costs without compromising the quality of your medical services.
Those are just a few of the benefits you can enjoy when you start using a reliable ambulance scheduling software. Below are even more benefits you expect out of acquiring this software.
Proper Shift Coverage
As an EMS provider, you want to be sure that there's always someone on-duty to respond to the most critical situations. With manual scheduling, however, this can be difficult to achieve. Time conflicts and double bookings due to data entry errors are just a few of the issues you might encounter, which can result from a simple notation mistake.
With ambulance scheduling software, this won't be a problem. These tech solutions often come with dashboards that show who among your team members are already booked and who are available based on skill, location, or assigned role. These details are updated in real time, so you can quickly and confidently mobilize your team no matter the situation.
Smoother Operations
Sometimes, schedule conflicts can't be avoided. Perhaps the person assigned to cover the shift has an emergency, or someone mistook one date for another. Without an online scheduling system, requesting and approving shift changes can be tedious. The concerned employee has to first get in touch with their supervisor or manager, then the manager needs to update a file and then inform those who will be affected.
Conversely, with an ambulance scheduling software, employees can easily request for shift changes and managers can approve them accordingly. At the same time, others on the platform can also be notified automatically so that everyone is on the same page.
Multiple Features for Service Optimization
While it's often called an ambulance scheduling software, it can offer so much more than just computer-aided dispatch of vehicles and personnel, particularly if you're using the software created by Michigan-based developer Traumasoft. For example, you can also integrate the software with your preferred global positioning system technology, billing software, insurance verification program, and online payment solutions.
EMS scheduling solutions also come with the following features and more:
Rotation assignments
Individual employee scheduling
Daily, weekly, and monthly calendar view
360 dashboard view
Shift trading and shift pickups
Bulk shift changing
Time-off requests
With all of these functionalities, you can further optimize your services and ensure that your patients can receive necessary medical intervention quickly and efficiently.
Better Coordination
As previously mentioned, an ambulance scheduling software can simplify processes like shift changes and building schedules. It can also make communication and coordination between individual team members much easier. This is because many EMS scheduling systems also come with their built-in messaging platforms. This way, your staff members can talk to each other in real-time regarding schedule clarifications and other work-related concerns without having to switch to another application.
More Accurate Data Provision
Accurate data is a crucial element in providing timely EMS. Indeed, the lack of correct and real-time information can result in confusion and even failure to respond to crises. Through the use of ambulance scheduling software, EMS supervisors and managers can stay up-to-date with their team's movements and ensure that they're delivering the best services.
Data is also helpful when it comes to generating reports for tracking and evaluations. When everything is centralized, integrated and easy to access, it's also easy to make objective assessments to discover gaps and consequently bridge them. Of course, such data can also be used for paperless record-keeping in case someone needs the information for reference.
Better Accountability
Scheduling software lets you keep track of your staff's attendance and overall performance. You'll know if they're able to fulfill their commitments and work obligations on different time slots. This type of feature isn't merely for monitoring purposes. It can also be used to help make decisions regarding tardiness and even address any gaps in skill levels.
An ambulance scheduling software can even help you ensure your employees' well-being. For example, if you notice that someone is always working overtime and isn't taking vacation days, you can check up on them and discuss possible reasons and solutions behind this behavior. With a healthy crew, your EMS organization can stay on top of its game and lessen the risk of exhaustion that can lead to fatal errors.
Conclusion
In summary, you have everything to gain when you get a reliable ambulance scheduling software. As previously mentioned, it's not only for ensuring timely ambulance dispatch. It also has a lot of additional functions that can help your EMS team function as a well-oiled unit that can respond to any situation.

Founder Dinis Guarda
IntelligentHQ Your New Business Network.
IntelligentHQ is a Business network and an expert source for finance, capital markets and intelligence for thousands of global business professionals, startups, and companies.
We exist at the point of intersection between technology, social media, finance and innovation.
IntelligentHQ leverages innovation and scale of social digital technology, analytics, news and distribution to create an unparalleled, full digital medium and social business network spectrum.
IntelligentHQ is working hard, to become a trusted, and indispensable source of business news and analytics, within financial services and its associated supply chains and ecosystems.