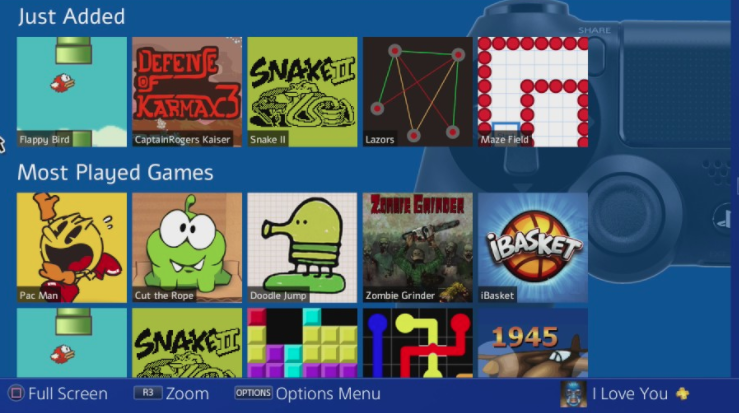 With web browser games on the rise, now has never been a better time to try it out. Web browser games have been around since the 1990's and have improved dramatically since then, and the best thing is, they are typically free. If cost is not a significant factor for you, then maybe having a game accessible from any browser without the need to download anything extra will persuade you. These are just a couple of the reasons that have contributed to the growth of web browser games.
Gaming consoles cost an average of $400 and are only going to go up in price as technology increases. Web browser games nullify that cost and still let you enjoy the ever-growing gaming technology that we have grown to love. The way that most web browser games keep their free price is through the addition of ads. Where this may dissuade some people, it is the positives that keep people coming back to these games.
Browser gaming is advanced enough now to appeal to even serious gamers. While they may not currently possess enough power to house top quality games, the technology and push for easier access to games show that modern web browsers contain the potential to be the upcoming platform for gaming.
With leaps in the world of technology and internet, large companies are starting to work on converting current web browsers into a platform where high-end gaming can occur. Names like Mozilla have proved that their web browser Firefox can support games powered by Unreal Engine 3, used in many console and mobile games, on an ordinary computer. In more recent tests, Mozilla partnered with Epic to demonstrate that the Firefox web browser is capable of supporting games that are almost on par with today's "high-end" consoles . The only limiting factor currently is the speed that the browser can produce.
Firefox is presently unable to keep up with the frame rate that we have come to expect in PC or console gaming. Even though the current gaming platforms are faster, the advantages that browser gaming offers may still cause gamers to dump their consoles for their web browser.
In the event that browser gaming cannot catch up with current gaming platforms, the realization that browsers offer advantages that current platforms cannot match is a growing realization. With the public spending most of their time already on browsers throughout the day, a browser game is much more likely to gain receive attention.
Anyone has the ability to share any web browser game over social media to help spread the word, and the best part is that everyone on the receiving end can instantly try the game for themselves. There is no need to go out and purchase a new console or download a game. This ability gives developers an easy way to get high returns on their investment without having to shell out much money on advertising.
Arcade gaming sites are attractive for those who wish to spend short bursts of time with addictive games. Such sites include the Freegames66 Portal , which contains many such games. The beauty of browser games today is; they are often smartphone and tablet compatible – allowing players to enjoy them whilst on the move.
The freedom that browser games offer is the first step in freeing gamers from having to choose a specific platform for gaming. Many individuals are often unable to enjoy a favorite game just because it is incompatible with their current gaming platform. Playing via a web browser offers a way for any gamer to play the most popular web browser games.
For most gamers, the switch to browser gaming is highly controversial. Some older players, the notion that a web browser can produce high-quality games is somewhat of a laughing matter. In their mind, it is hard to conceive that a web browser can provide the quality of games that they are used to. However, for younger gamers that are used to playing games on browsers, phones, and other means, the switch is much easier to see. This leads to an excellent opportunity to inform older gamers like me in how far browser games have come, even if it poses its own unique challenges.
With the choice of the platform being irrelevant, gamers can play their games via any means that they have access to and can pick up on a different device whenever they want. The push for web browser gaming is causing a great excitement for gamers both young and old.

Founder Dinis Guarda
IntelligentHQ Your New Business Network.
IntelligentHQ is a Business network and an expert source for finance, capital markets and intelligence for thousands of global business professionals, startups, and companies.
We exist at the point of intersection between technology, social media, finance and innovation.
IntelligentHQ leverages innovation and scale of social digital technology, analytics, news and distribution to create an unparalleled, full digital medium and social business network spectrum.
IntelligentHQ is working hard, to become a trusted, and indispensable source of business news and analytics, within financial services and its associated supply chains and ecosystems.