Microsoft is unleashing a tide of new enterprise production services aimed at helping businesses realize the opportunities that cloud computing offers and give them an edge in coping new IT challenges that continue to merge. The focus will be on supporting hybrid cloud deployments.
Head of Microsoft's cloud and enterprise business, Satya Nadella said "as enterprises move to the cloud they are going to bet on vendors that have best-in-class software as a service application, operate a global public cloud that supports a broad ecosystem of third party services, and deliver multi-cloud mobility through true hybrid solutions. If you look across the vendor landscape, you can see that only Microsoft is truly delivering in all of those areas."
She remarked, that the market share of the enterprise moving to the cloud would be vast approximately more than $2 trillion. She said, that "if you need to be the leader in this next year enterprise cloud you have to do three things":
Have best in class first party software as a service application on your cloud.
Operate a public cloud – at massive, global scale – that supports a broad range of third parties
Deliver true hybrid cloud capabilities that provide multi-cloud mobility
More comments from Nadella can be found on The Official Microsoft Blog. 
For Microsoft, the enterprise business represents the percent of their total business world wide. It's cloud and enterprise business chief stated that to remain relevant they would need to have an honest to God scalable public cloud with a global footprint and be able to utilize that same software and deliver that others. Microsoft already recognizes that most enterprises will take a hybrid approach to the cloud.
Its strategy is to aid customers in utilizing their investments in on premise software solutions towards adopting the cloud. Microsoft is also trying to reduce cloud adoption barriers, for example on Monday Microsoft announced a strategic partnership with Equinix. The Alliance would provide customers would even more options for private and fast connections to the cloud. As part of its vision to help more people unlock actionable insights from big data, Microsoft next week will release a second preview of SQL Server 2014.
For big data analytics, later this month Microsoft will release Windows Azure HDInsight Service, an Apache Hadoop-based service that works with SQL Server and widely used business intelligence tools, such as Microsoft Excel and Power BI for Office 365.
IT managers know that Bring Your Own Device is a reality. The fact is, the increasing proliferation of cloud applications, mobile devices and data has brought many to that conclusion. The new release of Windows Intune, also available Oct. 18, combines with System Center Configuration Manager to help IT departments give mobile employees' security-enhanced access to the applications and data they need for the Windows, iOS and Android devices of their choice. This unified management environment for PCs and mobile devices complements the new access and information protection capabilities in Windows Server 2012 R2.
In addition with Windows Server 2012 R2, Microsoft is introducing the Microsoft Remote Desktop app, available for download in applications stores later this month, to provide easy access to PCs and virtual desktops on a variety of devices and platforms, including Windows, Windows RT, iOS, OS X and Android.
image credit via Microsoft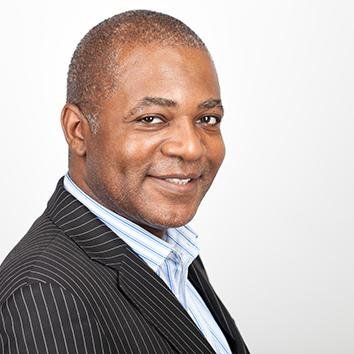 Hayden Richards is Contributor of IntelligentHQ. He specialises in finance, trading, investment, and technology, with expertise in both buy-side, sell-side. Contributing and advising various global corporations, Hayden is a thought leader, researching on global regulatory subjects, digital, social media strategies and new trends for Businesses, Capital Markets and Financial Services.
Aside from the articles, interviews and content he writes for IntelligentHQ, Hayden is also a content curator for capital markets, analytic platforms and business industry emerging trends. An avid new media explorer Hayden is driven by a passion for business development, innovation, social business, Tech Trading, payments and eCommerce. A native Trinidadian, Hayden is also a veteran, having served with the Royal Air Force Reserves for the past 10 years.
Follow Hayden on Twitter @HaydenARichards, linkedin.com/haydenhrichards and http://www.scoop.it/u/hayden-richards