Lendwithcare: Investing in People and Helping To Transform Lives
Microfinance has the power to transform lives, especially in the developing world for poor and low income persons. Lendwithcare is a microfinance organisation that enables entrepreneurs to get microloans that can change the direction of their lives. The idea is to try to get some of the most poverty-stricken people into a better place. Participants lend money to small businesses. The idea is that people that have resources help those in the developing world to change their prospects and transform their lives. The organisation currently works a number of countries with different micro finance institutions. These countries include Ecuador, Zambia, Cambodia, Pakistan, Vietnam, the Philippines, Rwanda, Benin, Togo, Malawi and Zimbabwe.
Lendwithcare is an initiative that has been set up by the charity CARE International. CARE International has been operating for 70 years and currently works in 87 countries. Its remit is to help get the poorest people in the world out of poverty. It helps out in crisis situations when there has been a disaster or emergency, helping people to rebuild their lives. The Lendwithcare initiative of CARE International has already achieved some considerable success through the use of micro finance to transform lives.
Micro finance provides people with little or no way out of poverty a chance to gain access to financial services, which makes it a good tool for this undertaking. The website already has a community of almost 25,000 lenders. From reviewing the site it can be seen that 8589 entrepreneurs have already repaid their loans. Types of businesses that have been set pup as a result include farming, vehicle repairs, a transport business, an internet café, a fishmonger, a baker, a restaurant, a carpentry business, and even a solar energy business.
The way it works is simple. An entrepreneur will come up with an idea for a small business that they want to start. This could be setting up a market stall or creating a small tailoring business, or even diversifying a small business. The entrepreneur then requests a loan. They do this through a Microfinance Institution that is local to them and which is a Lendwithcare partner. It they have a good idea that seems as if it is promising then they get approved for their loan to get underway with it. The microfinance institution then uploads the profile of the entrepreneur to the Entrepreneurs section of the Lendwithcare website. This allows people lending money to choose between different ideas that they might want to support.
Investors then lend money to specific people on the website to help them to get up and running. They grow and you receive updates as their business grows. When they are up and running the loan is repaid. Then you can wither lend your money to someone else or withdraw it. Lendwithcare itself relies on donations to stay in operation, so requests voluntary top up donations when the investor makes the loan.
As Lendwithcare explains, it works only with micro finance agencies that have a code of conduct (or that are prepared to adopt one) that fosters transparency and protects its clients. Lendwithcare points out:
"We have developed eligibility criteria for prospective microfinance institutions (MFIs) that wish to partner with Lendwithcare."
Some of these are essential and some are more flexible. Some of the essential ones include having a minimum of 500 active clients, at least three years working in micro finance and a portfolio at risk of 30 days ratio of more than 10%.
The micro finance organisations that Lendwithcare work with also most have externally audited financial statements for the past three years, an operational self-sufficiency ratio of more than 90% on their last financial statement, the ability to open a US dollar bank account and send and receive money in US dollars and a reasonable internet connection. It is also an essential requirement that they are legally allowed to operate as a micro finance institution in their country of operations. Flexible but desirable requirements include being able to post updates in English.
CARE also looks for organisations that are specifically focused on improving the lives of the poor. It visits the countries to review the policies and procedures of the MFI before taking it on board. It will also suspend the operation with the MFI if that organisation is later found to no longer be meeting requirements.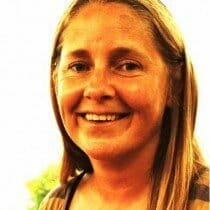 Paula Newton is a business writer, editor and management consultant with extensive experience writing and consulting for both start-ups and long established companies. She has ten years management and leadership experience gained at BSkyB in London and Viva Travel Guides in Quito, Ecuador, giving her a depth of insight into innovation in international business. With an MBA from the University of Hull and many years of experience running her own business consultancy, Paula's background allows her to connect with a diverse range of clients, including cutting edge technology and web-based start-ups but also multinationals in need of assistance. Paula has played a defining role in shaping organizational strategy for a wide range of different organizations, including for-profit, NGOs and charities. Paula has also served on the Board of Directors for the South American Explorers Club in Quito, Ecuador.