Leadership is the topic of thousands of books, articles and opinions. There are many thoughts on what makes a good leader, and some of the most popular suggest that great leaders have honesty, communication skills, ability to delegate, a sense of humour, confidence, commitment, a positive attitude, a creative approach, intuition and the ability to inspire (according to Prive, 2012 of Forbes, anyway). Social enterprises are a bit different, and leaders of these organisations face a range of challenges including sometimes a lack of formal business education.
In May 2014, the Schwab Foundation for Social Enterprise and the World Economic Forum published a guide called "Leadership in Social Enterprise: How to Manage Yourself and the Team." This was based on research into leadership challenges for social entrepreneurs.
Schwab carried out a survey which found that there are four main challenges faced in this environment. These are building a management team, delegation and succession, balancing and integrating and personal and professional development. The guide sought to address these key areas.
Building a Management Team
In terms of building a management team, there were three main challenges associated with this. One is external recruitment, another is internal leadership development and a third is retention. There were many problems in particular with external recruitment. The guide suggests that social entrepreneurs need to look to find people that are a good fit in terms of social mission, as well as cultural fit and fit with the founder. This goes for people at all levels, not just leadership levels, in order to build up an effective team. Most social entrepreneurs were found to be offering training to leaders and coming up with succession planning. Positive feedback for employees was found to be particularly important, and in addition, recognition for excellent achievements necessary for employee retention. The problem found with retention was that social enterprises were typically hiring young due to lower salary requirements, and then these hires quickly move on if career progression is not immediately obvious. Low budgets are a driver of this and more work needs to be done generally in the area of retention to understand how to succeed here with low funds.
Delegation and Succession
Delegation and succession were also identified to be key challenges. Succession in particular was found to be a difficult challenge. Some social entrepreneurs find it hard to let go and delegate, even though they may be aware that delegation is essential to removing some of the workload from themselves and also helping with succession. Not delegating was found to have potential to lead to burnout in some cases. To delegate it is necessary to have engaged employees to offer projects to, and this is one area where social entrepreneurs can focus. Succession needs addressing as only just over 30% of social entrepreneurs were found to have plans in place for this.
Balancing and Integrating
Balancing and integrating was the third challenge. Balancing relates to managing conflicting demands from different roles to be effective, and integrating refers to managing conflicting stakeholder interests. Balancing is difficult because social entrepreneurs are very passionate about what they are doing and tend to get involved in other activities related to their cause in what perhaps should be down time. Conflicting perspectives was found to be a challenge that can be quite hard. Social entrepreneurs enjoy diversity but find that it brings lots of different ideas that can be quite in conflict with one another. This can lead to both emotional and personality conflicts, and this was especially found to be the case in organisations that had a social work background. Goal and mind-set conflicts were more related to employees with business backgrounds.
Personal and Professional Development
Personal and professional development is necessary for leadership development. Technical and management skills are insufficient on their own to succeed with social entrepreneurship. Of the four challenges this was found to be the least problematic. Continuous professional development was found to be particularly helpful for social entrepreneurs, and this might be argued to be recommended as an approach for many.
Social entrepreneurship and leadership is in many ways quite a new area of study, but certainly a very important one, given the role that social entrepreneurs may potentially play in changing our world. The document by Schwab and the World Economic Forum is certainly a good starting point for social entrepreneurs looking to deal with common challenges faced.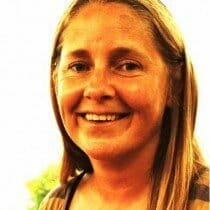 Paula Newton is a business writer, editor and management consultant with extensive experience writing and consulting for both start-ups and long established companies. She has ten years management and leadership experience gained at BSkyB in London and Viva Travel Guides in Quito, Ecuador, giving her a depth of insight into innovation in international business. With an MBA from the University of Hull and many years of experience running her own business consultancy, Paula's background allows her to connect with a diverse range of clients, including cutting edge technology and web-based start-ups but also multinationals in need of assistance. Paula has played a defining role in shaping organizational strategy for a wide range of different organizations, including for-profit, NGOs and charities. Paula has also served on the Board of Directors for the South American Explorers Club in Quito, Ecuador.