Art and blockchain converge once again as Idoneus, a premier digital currency for luxury assets, buys an original artwork by artist Pablo Picasso using its native IDON token. Though this is the latest iteration of crypto in the art world, it hasn't been the only one. And experts all around the world praise the possibilities that blockchain and crypto can add to the art industry in every aspect.
Idoneus made public at the end of May that the company had purchased an original artwork made by world-famous artist Pablo Picasso using their native digital currency, the IDON token, as only method of payment. "This milestone is made even more special since IDON Tokens have not yet entered public exchange when the purchase was made," said Tim O'Leary, Vice President, Portfolio Development for Idoneus. The piece in question, Danse du ventre devant homme impassible, was completed by Pablo Picasso in 1971.
Blockchain and Art: A promising collaboration
But this promising relationship doesn't stop there: from verification tools for provenance and authenticity to new approaches to art collecting and even new art forms, blockchain's impact on the artworld is already undeniable.
Indeed, blockchain and cryptocurrencies are already changing one critical aspect of the art industry making it more transparent and safer. It was discussed during this year's Art Basel Conversations in Basel by journalist Tim Schneider, Simon Denny (artist), Robert Norton (founder and CEO at Verisart), and Kelani Nichole (founder of TRANSFER and director at The Current) the practical and creative outcomes – as well as the potential – of this nascent collaboration.
In there, experts talked about how blockchain is improving the art world by making the marketplace safer and how blockchain has become part of artists' practice, both as subject and medium.
One of the art market's greatest challenges for works where the artist is no longer alive is to verify its authenticity and provenance. In a 2014 report, The Fine Arts Expert Institute (FAEI) in Geneva stated that over 50% of the artworks it had examined were either forged or not attributed to the correct artist. Blockchain could change this. As a public, decentralized list of records that are linked and secured using cryptography, blockchain's key feature is its fragmented nature. Hosted by millions of computers simultaneously, no centralized version of the information exists for a hacker to access or corrupt. Thus blockchain is currently believed to be the most secure way to transfer digital data. "When it comes to selling artworks, two things are important," Verisart CEO Robert Norton said. "Is the artwork real, and do I have the authority to sell it to you?" Blockchain's capacity to track and verify authenticity through timestamps on transactions and cryptographic signatures can solve that problem.
In parallel, blockchain has become part of artists' practice, both as subject and medium. There is a nascent blockchain art movement from bitcoin graffiti art to artworks such as The Last Bitcoin Supper by French artist Youl, which sold for nearly USD 3,000 on eBay in 2014. The likes of Simon Denny have examined blockchain and cryptocurrency as a subject for years. Other examples include Plantoids – blockchain-based robotic plants which interact with people who donate via Bitcoin and Ethereum – and CryptoKitties, a virtual game that allows players to purchase, collect, breed, and sell various types of virtual cats. During this year's Codex Art Auction, exclusive editions were auctioned for up to USD 140,000, attracting a new class of collectors – one which is perhaps less attracted to more conventional forms of art.
Idoneus latest artwork purchase brings blockchain a little bit closer
Idoneus using its own native IDON token to buy an original artwork by Pablo Picasso is just another step towards that vision of linking both worlds. Idoneus' Vice President went on saying that: "This is an incredible feat for any established cryptocurrency company to acquire fine art by one of the world's most prominent artists with their own native token. This milestone is made even more special since IDON Tokens have not yet entered public exchange. The seller has such a strong belief in the vision and value of Idoneus in building the new economy for luxury assets, that the seller found more value in owning IDON vs owning a piece of art by an iconic artist. These are exciting times for Idoneus as we entered public exchange on June 1, 2020 on P2PB2B Crypto Exchange."
Idoneus, which is building the New Economy for Luxury Assets, was created by leading industry professionals representing over a century of experience. Their principals have directly facilitated asset exchange and acquisition transactions on five continents. As the company stated, they are not creating a new business model with Idoneus; they are transitioning an entire global industry which has been established decades ago to the blockchain, as technology advancements now allow asset transactions of all kinds (fiat, tokens and physical assets) to be facilitated much more swiftly, transparently and securely. That is their vision behind the goal towards leading the luxury asset trading space with the strategic addition of a digital currency being added to the proven model of barter, which creates significant opportunity for early adopters of the IDON Token to benefit as the ecosystem grows.
The transaction was facilitated by members of the Idoneus Portfolio Development Team and Marlissa Gardner. Marlissa is a renowned entrepreneur in the world of fine art and is the Founder and CEO of Emillions Art, LLC (showroom) in Naples, Florida, U.S.A. She worked with and on the behalf of one of her private clients who desired to sell the artwork for IDON Tokens.
As a testament to the transaction being completed in a manner which benefited the owner of the Picasso artwork and her understanding that many more individuals within the artworld can benefit from the Idoneus model, Marlissa has agreed to join the Idoneus team as Senior Advisor, Fine Art. Marlissa brings a level of depth and knowledge of fine art that without a question will help in expanding the entire Idoneus Economy, thereby adding value to every holder of IDON in the process.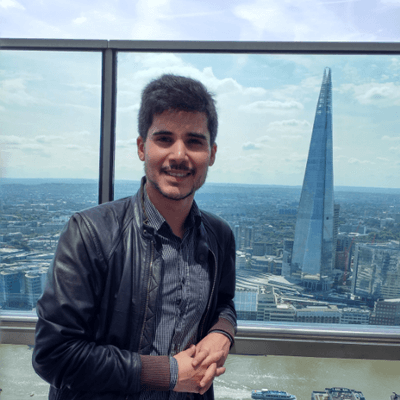 Hernaldo Turrillo is a writer and author specialised in innovation, AI, DLT, SMEs, trading, investing and new trends in technology and business. He has been working for ztudium group since 2017. He is the editor of openbusinesscouncil.org, tradersdna.com, hedgethink.com, and writes regularly for intelligenthq.com, socialmediacouncil.eu. Hernaldo was born in Spain and finally settled in London, United Kingdom, after a few years of personal growth. Hernaldo finished his Journalism bachelor degree in the University of Seville, Spain, and began working as reporter in the newspaper, Europa Sur, writing about Politics and Society. He also worked as community manager and marketing advisor in Los Barrios, Spain. Innovation, technology, politics and economy are his main interests, with special focus on new trends and ethical projects. He enjoys finding himself getting lost in words, explaining what he understands from the world and helping others. Besides a journalist, he is also a thinker and proactive in digital transformation strategies. Knowledge and ideas have no limits.