Kaleidoscope: A TEDx London Business School Conference
Just recently, a TEDx event was held at the Royal Geographical Society, known as TEDxLBS. TEDxLBS was organized by the London Business School (LBS), one of the world's top business schools located in the heart of London, next to Regent's Park. LBS consists of a world-class faculty and a truly global perspective with a diverse student body consisting of over 130 countries. TEDx LBS is a student-led event. The event provided the opportunity for students at the London Business School to represent the student community to London.
TEDx itself is a programme of local and self-organised events that draw people together to share an experience that is TED-like in nature. There are guidelines provided by TEDx since these programmes are part of the TED brand, and TEDTalks video and live speakers provide the opportunity to "spark deep discussion and connection." The event had a motivational goal to encourage creativity and articulated this by stating that:
"The TEDxLondon Business School conference invites you to pick up your kaleidoscope and view the world through a new lens."
When you think about a kaleidoscope you maybe remember the new colours and perspectives that turning it brings. The goal of this conference was to explore, reflect and transform through a journey of ideas, and thinking differently about information.
The event included talks from a wide range of inspirational speakers. It attracted speakers with gravitas and unique perspectives to offer. For example, one talk held by Sherry Coutu was focused on the subject of why we should go back to school. Sherry Coutu is an entrepreneur as well as a non-executive director, investor and advisor to companies, universities and charities. She has founded a number of organisations in her time and benefits from considerable experience in the technology and education sectors. All of this provided for a fascinating talk. Meanwhile, Jessica Butcher focused on the topic matter of "visual search for generation curious". Butcher is thought to be one of the top most powerful women entrepreneurs and was featured in Fortune magazine's list of the top 10 of the same in 2012. She was also awarded the accolade of being included in the BBC's international list of 100 women in 2014. Butcher presented during her talk her app Blippar. Blippar is an augmented reality app. The app transforms our smartphones into a lens that is able to interact with the physical world using augmented reality and Image-Recognition technologies. Butcher inspiring talk and demo showed us the beginning of a futuristic new era, in which visual search will revolutionize the way we interact with the world around us.
These were not the only inspirational talks and there were plenty of others that got the audience thinking in new ways about complex current challenges. For example, Alex Edmans spoke on the social responsibility of business. As a Professor of Finance at the London Business School, with considerable experience in the finance industry and a winner of many teaching awards, Edmans specialises in areas such as corporate social responsibility and corporate governance. These areas are of course highly relevant in a society that is still suffering from the after effects of the financial crisis, which many believe was caused by poor ethics. Meanwhile, Robert Diamond offered a talk that opened the attendees' eyes to the benefits of sharing their personal data. The talk, entitled Love your data: Why sharing your personal data could be the best thing that you do flies in the face of conventional ideas regarding how we should be very protective of our personal data. These types of talks provided the opportunity for attendees to really open their minds and think outside the box. Other speakers from this year included Udayan Goyal, that gave a talk on financial inclusion in the information age, Crystal Ruff, about Changing the future with stem cells and many others.
All the talks will be available online, at the TEDxLBS website. At the website one can access as well many of the talks of the previous years. That is the case of the following video, which resulted from a talk given by Jean Oelwang in 2014. Jean is the CEO of Virgin Unite, the entrepreneurial foundation of the worldwide Virgin Group. Her talk inspired people to think about what are the real problems capitalism has brought to the world and what is being done to solve them.
This event started in 2011, and over the course of its various editions, it has covered a very broad range of different subject areas. Some examples from past editions are the talk of Paul Craven on Minds and Markets about uncovering the reasons why humans have hardwired biases and can make mental shortcuts, the talk on Wearable Technology by Rami Banna, Simple Solutions by Manan Bhasin, Brands on the Brain by Amelia Torode, and many, many more. All talks are available online.
It is difficult to imagine a situation where an attendee's mind was not opened and inspired by such a diverse array of talks, and so the event may be regarded a fine success.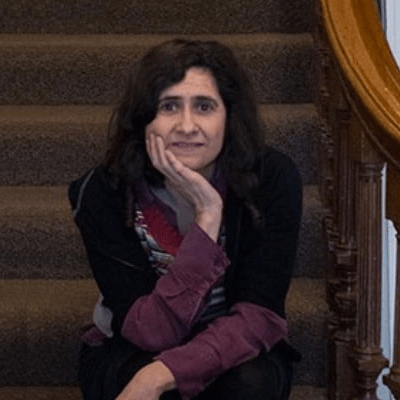 Maria Fonseca is the Editor and Infographic Artist for IntelligentHQ. She is also a thought leader writing about social innovation, sharing economy, social business, and the commons. Aside her work for IntelligentHQ, Maria Fonseca is a visual artist and filmmaker that has exhibited widely in international events such as Manifesta 5, Sao Paulo Biennial, Photo Espana, Moderna Museet in Stockholm, Joshibi University and many others. She concluded her PhD on essayistic filmmaking , taken at University of Westminster in London and is preparing her post doc that will explore the links between creativity and the sharing economy.