Manx Telecom has facilitated what is believed to be the world's first medical technology trial exploring the use of software to fine tune the sound of phone calls for people with hearing loss. A trial of the technology, which ran for one month, has recently concluded on the Isle of Man with very positive initial results. These will be used as a basis for additional testing to further prove the benefits which in the longer term could be life-changing for people with hearing loss worldwide.
Manx Telecom is the leading communication solutions provider on the Isle of Man, offering a wide range of fixed line, broadband, mobile, and data centre services to businesses, consumers and the public sector on the Isle of Man as well as a growing portfolio of innovative hosting and "Smart SIM" solutions to off-Island customers.
The trial was led by the Isle of Man's Department of Health and Social Care's Audiology Service in collaboration with Manx Telecom and UK-based Goshawk Communications. Goshawk Communications' new technology was deployed in Manx Telecom's mobile network which enabled participants in the trial to receive personalised, digitally enhanced voice calls. Goshawk Communications received pilot funding through the Wellcome Trust Pathfinder Scheme to carry out the trial.
Here's how it works: Before taking part in the trial, hearing tests were carried out with all the participants to determine the specific nature of their impairment. For example, some hearing impairments result in those with hearing difficulties not being able to hear high frequency sounds, while others struggle with lower frequencies. Utilising the combined advantages of Goshawk Communications technology and Manx Telecom mobile SIMs it is possible to fine tune the audio dynamics of incoming calls to suit each individual's hearing impairment. In order to evaluate the benefits of the technology, participants were asked to compare the enhanced sound with that of the mobile phone they usually use. Feedback was then collated by independent researchers.
Tom Meageen, Head of Manx Telecom's Global Solutions business, commented: "We believe that this is the first demonstration of this type of technology anywhere in the world. Manx Telecom is proud to be part of this ground-breaking work to help people with impaired hearing, some of whom will be our loyal customers. We are delighted to be working with Goshawk Communications and believe that the results of this research will represent a significant step forward in using technology to help hearing impaired people to maximise their experience with their personal mobile devices. This project is the latest example of our investment in research and development – we have a strong record over many years of pioneering new technology, especially mobile. In the last decade Manx Telecom has invested £110 million in telecoms infrastructure, but in parallel with this we also continue to invest in R&D projects to bring innovative new products and services to our customers. Supporting partners such as Goshawk Communications also means that we are playing a part in advancing the level of scientific and technical knowledge within the telecoms industry, and pushing the boundaries of what can be achieved with the latest mobile technology."
Sally Shaw, Director of Ideas for Ears, commented: "For most of the trial participants there was a marked improvement in the clarity with which they could hear and for some it entirely transformed the way they could use their mobile phone. As well as improved clarity, participants reported benefits from not having to struggle to use their mobile phone with their hearing aid. This was because they didn't need to use their hearing aid at all, as the modified sound was of sufficient clarity and volume to allow them to simply put the phone straight to their ear. For some it meant that for the first time in a long time they no longer had to use the speaker phone function in order to take calls so they could enjoy taking calls in public places again."

There has been some excellent feedback from several of the trial participants, which included a number of Manx Telecom customers and suggests that the technology has the potential to change lives. John Boyes, 82, said: "The Goshawk Speech Platform was brilliant. I was able to use my left ear which I sustained an industrial injury to some years ago and I could hold the phone to my ear without using my hearing aid. I have two sons and the younger son I find difficult to hear. I called him as soon as I got the phone set up and I could hear him so much clearer on the phone than in person. It was fantastic!"

Catherine Hayhow, 54, said: "For me the pilot took me from concentrating on hearing and distinguishing words, to being able to focus on the content of the conversation – it fundamentally changed my relationship with my mobile phone. I had previously relied almost exclusively on text as a means of communication with my phone, and allowed me to actually have a conversation. Conversations became easier and not so tiring."
Matthew Turner from Goshawk Communications said: "This is the first time a combination of audiology software has been integrated with an advanced telecom network to improve the quality of life of hearing impaired people as they use their mobile phone. Potentially this technology could benefit anyone seeking general improvements in the quality and tone of traditional fixed line and mobile telecommunications audio. Manx Telecom has an impressive track record and a global reputation for innovation, so they are a natural choice as a technology partner for this project. Our partnership on this research also benefits from the fact that Manx Telecom has the flexibility, expertise and logistical requirements which are essential to carry out this and further trials."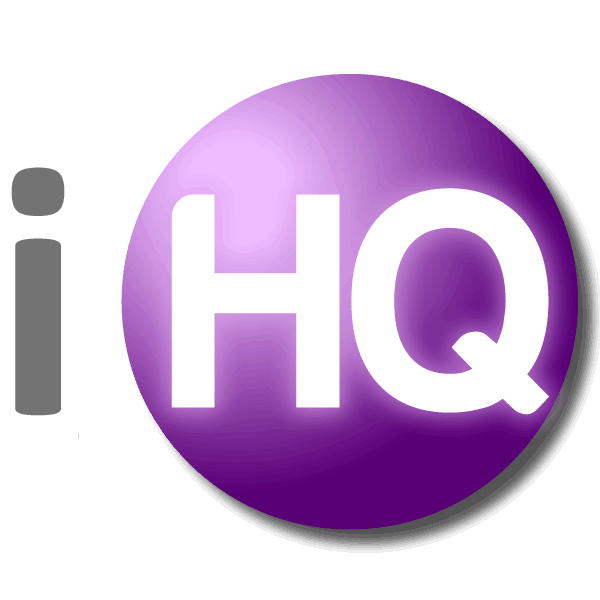 IntelligentHQ Your New Business Network.
IntelligentHQ is a Business network and an expert source for finance, capital markets and intelligence for thousands of global business professionals, startups, and companies.
We exist at the point of intersection between technology, social media, finance and innovation.
IntelligentHQ leverages innovation and scale of social digital technology, analytics, news and distribution to create an unparalleled, full digital medium and social business network spectrum.
IntelligentHQ is working hard, to become a trusted, and indispensable source of business news and analytics, within financial services and its associated supply chains and ecosystems.