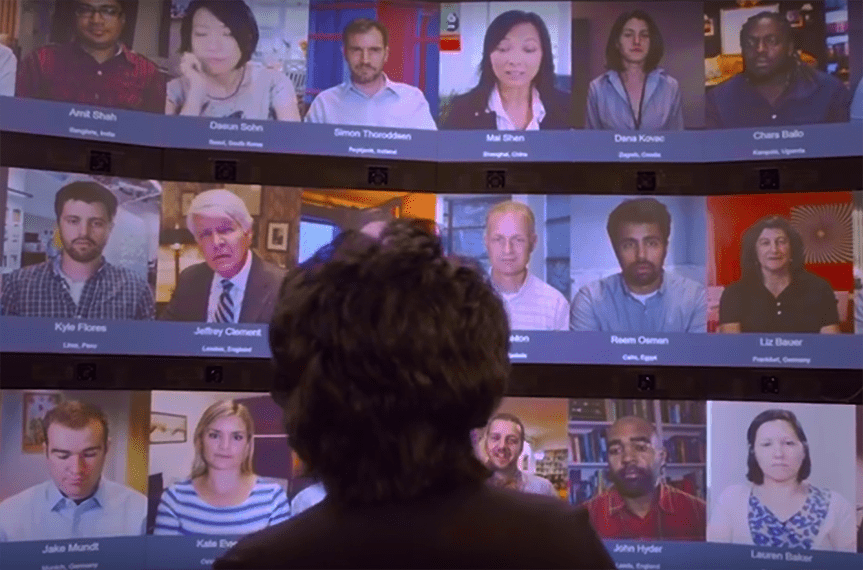 In part one of this series, we reviewed what is disruptive innovation, and how businesses and society in general are embracing disruptive digital technologies. In this second part we will review how those technologies are transforming education, particularly business education.
Education and Social Media
Social media is one area where the education sector is starting to allow disruptive technologies in. According to Seb Murray (2014) of Business Because, social media websites are one way that higher education institutes and particularly business schools are trying to attract applicants for their courses. Social media is increasingly being shown as an important means by which applicants can be attracted and in Africa and Asia a recent study of MBA applicants showed that social media is essential or very important for attracting applications. Plus, many applicants have been found to use LinkedIn to look for information on business schools, and this and other sites are being utilised to contrast schools with one another.
Social media is also being embraced for marketing and research. In fact the study showed that only 15 per cent of applicants just get in touch with business schools offline. The vast majority use either email or social network. Some business schools are reacting appropriately to this and pouring marketing budget into social and digital media. An example of this is the Indian School of Business which has increased spending on social and digital from 10 per cent of the budget three years ago to 50 per cent currently. The fact is that students are no longer solely interested in MBA rankings, but rather they prefer to dig around online and on social media sites to look at personal perspectives of students and to understand how the alumni network works. This is still less true of older MBA candidates, but is increasingly true of the younger ones.
This means that business schools have been placing focus on understanding which social media channels their likely applicants are most fond of using to find out information about their school. It has been found that 35% of applicants use Facebook to carry out research into course and schools, and this means that business schools have to be aware of, and have to manage the reputation that they have online and via these types of social media sites. Some schools use Twitter to keep in touch with students, and others have started using video interviews in their approach to weeding out candidates.
The use of YouTube, Vimeo,  or other video platforms by Business Schools, as a way to demonstrate what their programs have to offer, is now widespread. Harvard Business School is a good example of a school using social media cleverly to advertise their programs. The example of Harvard Business School is a very good one, because its videos play skillfully with storytelling and film language, to convey the major tropes of our current times: the ones of a connected, diverse and instantaneous world where we all can learn, in a global classroom. This is evident in the following video, advertising the online program HBX:
An extra value of social media is in providing applicants the opportunity to be able to connect either with current students or alumni to find out the real deal of what it is like at the school and what they can expect. In doing this they can benefit from first-hand knowledge and this makes it more possible for them to select programs to apply for that are suitable for them. Importantly prospective students have also been using social media to find different approaches to funding and information about scholarships. Schools meanwhile, are using the information to research and find out more about their potential customers. Business schools  are increasingly providing students with various great educational online resources. Yet many schools are still not engaging students in this way effectively or using online resources adequately.
Disruptive technologies as an educational tool
If Disruptive technologies are now used by Business Schools as marketing tools, what about examples of programs using digital technologies as educational tools ? Certainly the quick answer to this question will be MOOCs or other online learning platforms. But if some educational areas have been quick to embrace MOOCs, business education seems to be taking a more cautious approach.
One of the big questions facing educators at the current time is, should business schools enter the field of online education?
It is easy to argue, yes of course they should. Yet business schools have been grappling with this question for a variety of reasons. One of the top performers among business schools, the revered Harvard Business School has struggled with this topic just like the rest, according to Jerry Useem (2014) writing for the New York Times. This is the case even though Harvard Business School is ironically renowned for its excellence with regard to the subject of business strategy. As explained by Useem:
"If any institution is equipped to handle questions of strategy it is Harvard Business School, whose professors have coined so much of the strategic lexicon used in classrooms and boardrooms…. Competitive advantage. Disruptive innovation. The value chain."
Curiously what has been an impediment to the quicker development of online courses has been the agreement among the esteemed professors regarding whether Harvard Business School should offer online education and if so, how, to do it. After all online teaching could lead to the reduction in value of on-site courses, but the other choice is failing to survive. Again, Harvard example provides us with valuable information on the reasons why established MBA's have been so careful in embracing disruptive technologies.
Looking at models that offer online instruction, Harvard Professor Michael Porter, for example, thinks that online courses should be developed but that these should be produced in such a way that does not devalue the current strategy. Meanwhile, equally admired academic, Clayton Christensen suggests that the only way to survive is through disruptive innovation. This suggests that courses need to be developed cheaply and simply and need to be online.
HBX: A prototype for the future online Harvard MBA still to come?
In 2014 Harvard Business School decided to undertake the Michael Porter approach, developing a "pre-MBA" which is available online. The programme is named HBX. Clearly this does not compete with the main event, a Harvard Business School MBA. Rather, it is a new product line which helps students develop readiness for the Harvard programme.
HBX launched in June 2014, having as one of its main mentors, Bharat Anand, a business professor and faculty chairman. The main goal of HBX, is to provide a resource to professionals who never formally studied business but wanted to cover that gap in their education. HBX has now three educational components: HBX core, HBX courses and HBX live. With HBX Live! Harvard sought to create a live, online replica of its campus classrooms.The HBX Live!, is a digital learning environment that will enable learners from all over the globe to connect in a real-time, one-of-a-kind studio classroom.
The only available course on HBX courses is nowadays Disruptive Strategy with Clayton Christensen. The program uses its own plaform, plus free online platforms such as facebook, youtube and vimeo.
At Harvard, statics lectures are not an approach utilized. Rather, the students sit in tiers and take part in discussion with the professor. How to achieve this online was clearly going to be difficult, since it would involve replicating a social approach in static content.
The purpose of HBX live! was to achieve the discussion-based approach of the conventional MBA. Through the HBX live! platform, students are able to see the location and name of other students on a map when they take part. They then get a video clip and boxes popping up on the screen. Students respond to what is asked in the box, and are latter quizzed on what they learned to gauge competence. Live forums are also used and private facebook group abound for each cohort.
Some of the criticism to the online approach taken by Harvard, is that there is insufficient separation and disruption. On the other hand, its core team is working to improve the program. In a recent essay published by Anand, Hammond and Narayanan, the HBX Core faculty, the professors mention how:
"As we continue to experiment and explore the potential of online learning, HBX has made a conscious decision to embrace social learning as one of the principles to anchor its online programs around. Online education in general has not yet recognized the great potential of social, collaborative learning. But it should."
No wonder that business schools in general, and Harvard Business School in particular, have been so cautious with social media and other disruptive technologies. One way in which Professors Christensen and Porter have been found to agree is in the problem in thinking that technology is the strategy.
As explained, because a lot of people sign up does not necessarily validate an approach – after all it could still be undermining the main product of Harvard Business School. Christensen explains the problem by pointing out that disruption commonly impacts the top end of the market last. Of course, Harvard Business School can only be argued to be at the top end of the market. However, Christensen has also estimated that bankruptcy is the likely outcome for approximately half of the universities in the United States.
In developing HBX it is fascinating to see a top school experimenting with what can ultimately lead to its own decline.
One way or another we can clearly see that social media and other disruptive technologies are here to stay and they are transforming radically Business Education Ivory Towers, by democratizing the access to a proper education to people coming from all corners of the world.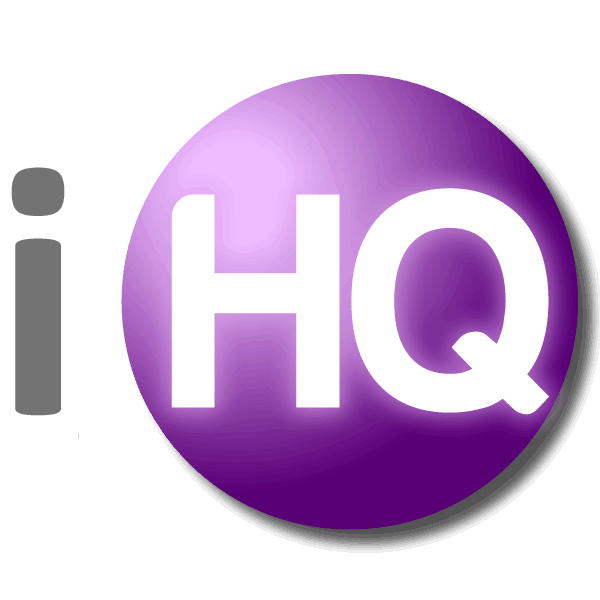 IntelligentHQ Your New Business Network.
IntelligentHQ is a Business network and an expert source for finance, capital markets and intelligence for thousands of global business professionals, startups, and companies.
We exist at the point of intersection between technology, social media, finance and innovation.
IntelligentHQ leverages innovation and scale of social digital technology, analytics, news and distribution to create an unparalleled, full digital medium and social business network spectrum.
IntelligentHQ is working hard, to become a trusted, and indispensable source of business news and analytics, within financial services and its associated supply chains and ecosystems.