Social businesses places equal value on the needs of its customers, employees, partners and shareholders. Its not about tweets, facebook likes and the fact that your company is now adept at hootsuite. With a bit of thought, businesses can harness the power of social media beyond simple likes and followers, and instead become a social business and align social media initiatives with business objectives. Business that deploy social business tools sucessfully, generally see an increase in creating valued customer experiences, increased workforce productivity and effectiveness and accelerated innovation.
Earlier this year Gartner announced its prediction that the social business market will be worth nearly $30 billion by 2015.  With so much at stake, the competition in this sector is fierce, but who is getting social business right?  IDC thinks its IBM. In a recent annual IDC survey into social business software IDC has ranked it number one in social business software.
According to IDC, the worldwide enterprise social market segment reached 1 billion in 2012, representing growth of 25 percent over 2011. "Businesses today are operating in the social age where innovation, speed and exceptional client experiences are critical," said Alistair Rennie, general manager of social business at IBM, in a statement. "Our social business platform is accelerating that transformation and helping change the way leaders are working."
IBM noted that social networking adoption continues to soar in the enterprise as businesses look to transform their organizations into a smarter enterprise that is capable of empowering a global workforce and transforming client experiences.
As companies increasingly look to fully utilize the knowledge and collaborative potential of their employees, IBM predict that the social business industry will only grow. IBM reveal that 60% of Fortune 100 companies have been using IBM's software for social business, including 80% of the top 10 retailers and banks. IBM Connections is the bedrock of their social business offering. It allows for instant collaboration, allowing employees to build social communities both inside and outside the enterprise.
Bill Ives from appgap writes:
"I think that social business is the most significant transformation in business today and application integration is the backbone of this effort.  IBM has been making significant moves in social business for some time and has included application integration as a main part of its initiatives".
"Now IBM is extending its social business lead by bringing messaging into the social experience, turning email from a client application used only for messages to a core component of a platform that changes the ways people communicate across the enterprise. Research from IBM supports this rising importance of social media. According to an IBM study, 82 percent of chief marketing officers (CMO) plan to increase their use of social media over the next three to five years".
So it is vital for businesses to be social, and value customers and employees equally as important as its shareholders and profits. These social businesses need to be in a state of constant motion. A business in motion is ready to meet customers on their terms, with a complete understanding of who they are, and are interested in creating deeper, more meaningful engagements. Sandy Carter in her blog gives 5 key imperatives for a Business in Motion:
Put mobile first, because this is the first point of engagement for your customers, partners and employees.
Social Everywhere. Reinvent the way you work in the market — this is the new norm.
Reinvent your design and business processes to meet new expectations for instant, seamless and insightful interactions
Adopt a flexible and secure integration model so that back-office systems can keep pace with rapid change
Be Insight and Data Driven to uncover opportunities, build efficiencies and make informed decisions
IBM is the Social Business Leader (Infographic) Credit: IBM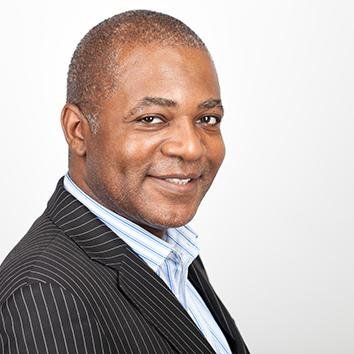 Hayden Richards is Contributor of IntelligentHQ. He specialises in finance, trading, investment, and technology, with expertise in both buy-side, sell-side. Contributing and advising various global corporations, Hayden is a thought leader, researching on global regulatory subjects, digital, social media strategies and new trends for Businesses, Capital Markets and Financial Services.
Aside from the articles, interviews and content he writes for IntelligentHQ, Hayden is also a content curator for capital markets, analytic platforms and business industry emerging trends. An avid new media explorer Hayden is driven by a passion for business development, innovation, social business, Tech Trading, payments and eCommerce. A native Trinidadian, Hayden is also a veteran, having served with the Royal Air Force Reserves for the past 10 years.
Follow Hayden on Twitter @HaydenARichards, linkedin.com/haydenhrichards and http://www.scoop.it/u/hayden-richards