The Alphabet of Social Media
Business
IntelligentHQ
Many organisations are still digging their heels in and refusing to accept that social media marketing is a must have for a successful business. Social media is here to stay and can no longer be dismissed as a simple "fad" that is sure to pass with time. As Sean Case of Peanut Labs puts it, "Social media is not a subset of the internet. Social media is the internet". Social media marketing is here to stay, and some organisations now need to play catch up to get established on these business-critical platforms. This can be stressful for those that have buried their heads in the sand and who now feel a bit behind the curve.
Social media marketing is for some shrouded in an air of mystery, but really it's as easy as A, B, C. For those that are just arriving at the starting blocks, the alphabet of social media marketing can help. Starting at the beginning, a company's social media marketing should have the following attributes:
The Alphabet of Social Media Business by IntelligentHQ
Attention grabbing in a good way because it puts the customers' needs first.
Blogging is informative and creates links to new and innovative content that can be used for engaging posts for customers.
Community – a sense of community must be built up with customers through social media marketing and this can be created by blogging and involving customers.
Devotion to the brand from both staff and customers alike is built over time but only by understanding what customers like and interact with.
Engagement – the social media marketing should be able to get under customers' skin to and understand what they really want to see
Facebook – being on this giant of social media is essential to attract your customers' attention, especially since the company hit the billion users mark.
Google Plus – this relative newbie is gathering steam, and a presence here is a must in the eyes of many.
Humour can be used to attract and engage customers via social media though being sensitive to different cultures is important and should be handled with care.
Identity – all social media marketing should be closely related to and intertwined with your brand identity.
Jumping on hot content – quickly moving when news stories hit that can be related to your business can show how current your business is.
Knowledge – knowing your customers and understanding how to get them engaged with your business takes time, but is a worthwhile endeavor.
LinkedIn – this is another social media platform not to be avoided, especially since it is focused on business networking and contacts.
Mobile – having a strategy for mobile and appealing to smartphone users by creating vouchers and allowing customers to "check in" only enhances your brand in the eyes of potential customers.
New ideas and innovative ways to engage customers are important to keep customers interested and switched on to your brand.
Optimal number of posts – overdoing it on social media will turn customers off. Posting the right number of times per day/week will keep customers engaged without prompting an "unlike" action from them.
Photographs can be useful for making posts interesting and eye catching to your customers.
Quality postings are the key, and no one wants to have their news feed filled with irrelevance, so keeping focused on customer needs is essential.
Relationships that are built with customers through social media platforms can help drive more people to the company's website or in through the door.
Spamming customers on social media platforms by posting too many updates is a big turn off in building these relationships and should be avoided.
Twitter is the big T of social media marketing is Twitter. This important platform cannot be ignored by any company looking to pursue social media marketing as a way to attract new customers and retain existing ones.
Users of the company's products and services need to be nurtured and this can be achieved by interacting on social media and responding to comments and suggestions publicly and thoughtfully.
Videos are often appreciated by customers and potential customers and these can help draw more attention to the company and help customers better understand what it does.
Website – the company's website should be modern looking and clean so that those attracted by cutting edge social media marketing are not repelled by an out of date website.
X-factor – those that succeed on social media marketing have that all-important X-factor; a zest that piques customers' attention and keeps them coming back for more.
YouTube videos shared across social media can be a great way of attracting attention to a brand and may sometimes go viral.
Zealous – those companies that succeed with social media marketing are zealous about it. They are brand-consistent and they work in an inclusive way with customers – an approach built on great understanding.
Alphabet of the Obsolete Infographic by Wrong Hands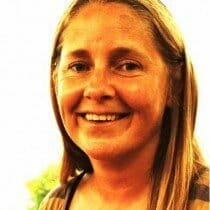 Paula Newton is a business writer, editor and management consultant with extensive experience writing and consulting for both start-ups and long established companies. She has ten years management and leadership experience gained at BSkyB in London and Viva Travel Guides in Quito, Ecuador, giving her a depth of insight into innovation in international business. With an MBA from the University of Hull and many years of experience running her own business consultancy, Paula's background allows her to connect with a diverse range of clients, including cutting edge technology and web-based start-ups but also multinationals in need of assistance. Paula has played a defining role in shaping organizational strategy for a wide range of different organizations, including for-profit, NGOs and charities. Paula has also served on the Board of Directors for the South American Explorers Club in Quito, Ecuador.