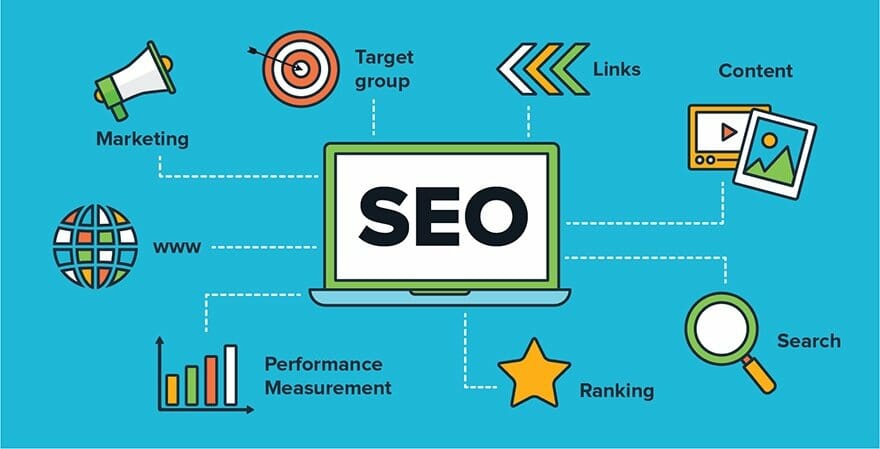 The first half of 2019 saw two core updates to Google's algorithm and a number of smaller updates as well. The pace of change can leave many small-business owners confused as to how this affects their current strategy and what changes to add going forward. The good news is that the changes to Google's algorithm are in complete alignment with past updates. Think of the recent core updates as tweaks to past updates as Google tries to refine and improve the changes they've made in the past. That means business owners do not need to make major changes to their strategy either. We advise that you update your strategy to reflect Google's newest thinking.
In this article, we are sharing with you the top tips we have gleaned through conversations with dozens of Industry professionals. We feel extremely confident that if you implement these changes to your SEO program, your website will reap the benefits in terms of traffic and leads in 2020. Let's jump right into our number one trend, which is understanding searcher or user intent.
Understanding User Intent Is Key
Understanding what the searcher or user is looking for is central to the success of your SEO campaign. We will use the words "searcher" and "user" interchangeably from here on out; however, it is important to note that they mean essentially the same thing.
As we mentioned above, Google's algorithm is the same at its core because Google's core purpose remains the same: to provide excellent search results for users coming to their search engine. If Google fails to deliver on the promise of outstanding search results, their market share would erode over time. We can predict with a high degree of certainty that Google will not change their focus on providing excellent results for each user. Because that is the case, understanding user intent should be your number one priority.
The number one way searchers indicate their intent is by typing keywords into Google's search engine. That makes understanding your keywords critically important to success. We highly recommend that you do extensive keyword research with a Google Keyword Planner in AdWords or using other SEO tools like SEMRush or Ahrefs. You can also check your search console account to find keywords people are typing in to get to your website. For many businesses, the keywords people use to get to your site are fairly straightforward. Searchers typically type in the city name plus the product or service they're looking for. For example if a searcher is looking for a plumber in Chicago, they typically type in "plumber Chicago" or "Chicago plumber". Adding these keywords to your site's content, title tags, and header tags, as well as description tags, will help people find your site.
Although a good portion of searches are done through a keyboard, voice search is becoming more and more important, especially for certain industries like restaurants. With many searchers now utilizing voice search, it is also important to identify keywords searchers use with Alexa, Siri, or Google voice search. When optimizing for voice search, we recommend using more conversational keywords, like, "Find a Chinese restaurant near me" or "Which dry cleaners are open right now?" Adding to your FAQ page is an easy way to optimize for phrases like this.  Writing blog posts that answer important questions is another great way to optimize your website for voice search.
Writing a great blog post does not have to be as daunting as it sounds. Simply incorporate the keyword research you've already done and answer an important question that your ideal customer may have. For example, if you own a plumbing service, you may create a piece of content that solves a simple plumbing issue. While you may be concerned that you're providing free advice that will result in a loss of business, the reality is that some will try to DIY it and be unable to do so, and they'll give you a call because you took the time to help them. Users reward businesses who make their lives better. Now that we better understand the user, let's talk about the rise of artificial intelligence.
The Rising Importance of Artificial Intelligence
Artificial intelligence became part of Google's algorithm with the introduction of RankBrain in 2015. Machine learning is an important part of how Google orders search results. Although there are many facets to how RankBrain works, we will focus on four easy tips that will help you get better results today.
Keyword research: We recommend that you focus on medium-tail keywords, which are phrases that are three to four words in length. Keywords that are too short in length tend to convert at a lower rate because they're not specific. RankBrain needs more to go on to provide high-quality results. When searchers type in longer, more specific phrases, they tend to convert at higher levels if your site is properly optimized for those keyword phrases.
Link building: This is one area that many small-business owners know little about.  Attracting links to your website will give you the edge over other small-business owners. Google views a link from another website to yours as a vote for your website. Link building is a time-intensive process. Because it is so time-intensive, we recommend that you hire an SEO company to aid you in this endeavor. Most SEO agencies know how to provide quality links to your website. Although it is important to get a sufficient number of links, quality is also a critical factor. Acquiring links from spammy websites can actually hurt your rankings. Professional SEO firms and online reputation management teams know this and will help attract links from quality websites. They can also work with  SEO reseller services for additional link building inventory if needed.
Click-through rates: First, let's define what click-through rate means. Let's say a user types "injury attorney Denver" into Google. They will be presented with 10 choices on page one. Although sites on the top of page one receive more clicks than those at the bottom, another important factor is how many people click on your website's search result once presented with the opportunity to do so. An average click-through rate is 1% to 2%. Because it is so low, even a small increase in click-through-rate can produce dramatic results, as a move from 1% to 1.5% is a 50% increase in visitors to your website from search. With so much riding on your click-through rate, you may be wondering how you can make an impact on that number. The most important thing is to optimize your description tag. We included a screenshot showing what portion of your search result is a description tag. The description tag is essentially marketing copy in Google search results. An effective description tag should contain the following elements:

Tell searchers what you offer and why they should buy it from you
155 characters or shorter
A call to action
Keyword or variant of one of your keywords

Content creation: It is critical to create high-quality content that speaks to your audience, answers their questions, and positions you as an expert who can fix their problems.
Create World-Class Content
Creating high-quality content is absolutely essential in 2019. Creating content that is well written and thoughtful is not enough; it also needs to be extremely detailed, which means your content needs to be longer than it has been in the past. Having read thousands of blogs created by small-business owners, we can tell you with a high degree of confidence that the average blog post is typically 300 to 400 words in length. In the past, this was probably okay; however, with the introduction of RankBrain, this is no longer adequate. We know that 300 to 400 words is no longer adequate based on research showing that content needs to be 2,000 to 2,500 words in length to be on page one of Google search results. We shared a screenshot below from a study done by SERP IQ showing the results of their research.
Simply writing 2,000 words will not get you to page one; it takes a little more than that. We recommend that your content focus on specific problems and issues faced by your target audience. We then suggest you create a detailed step-by-step explanation of how they can fix their problem in excruciating detail. Content creators who solve real problems faced by their audience will be rewarded with increased time on page, which is another ranking signal Google uses to gauge content quality. Longer form content has the added benefit of allowing you to add more instances of your keyword and varieties of that keyword. All these factors work together to help you achieve the page one rankings your website needs. More importantly, they will position you as a thought leader in the eyes of your audience and lead them to read additional blog posts you have produced.
We hope you found this blog useful and actionable. We highly encourage you to implement the strategies outlined above to improve your current strategy and create increased traffic and leads for your business. It is our hope that you will have an extremely profitable and prosperous 2020 if you begin implementing these steps today.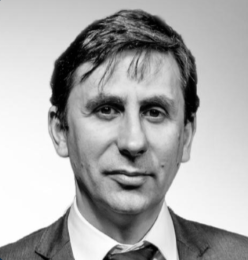 Dinis Guarda is an author, academic, influencer, serial entrepreneur, and leader in 4IR, AI, Fintech, digital transformation, and Blockchain. Dinis has created various companies such as Ztudium tech platform; founder of global digital platform directory openbusinesscouncil.org; digital transformation platform to empower, guide and index cities citiesabc.com and fashion technology platform fashionabc.org. He is also the publisher of intelligenthq.com, hedgethink.com and tradersdna.com. He has been working with the likes of UN / UNITAR, UNESCO, European Space Agency, Davos WEF, Philips, Saxo Bank, Mastercard, Barclays, and governments all over the world.
With over two decades of experience in international business, C-level positions, and digital transformation, Dinis has worked with new tech, cryptocurrencies, driven ICOs, regulation, compliance, and legal international processes, and has created a bank, and been involved in the inception of some of the top 100 digital currencies.
He creates and helps build ventures focused on global growth, 360 digital strategies, sustainable innovation, Blockchain, Fintech, AI and new emerging business models such as ICOs / tokenomics.
Dinis is the founder/CEO of ztudium that manages blocksdna / lifesdna. These products and platforms offer multiple AI P2P, fintech, blockchain, search engine and PaaS solutions in consumer wellness healthcare and life style with a global team of experts and universities.
He is the founder of coinsdna a new swiss regulated, Swiss based, institutional grade token and cryptocurrencies blockchain exchange. He is founder of DragonBloc a blockchain, AI, Fintech fund and co-founder of Freedomee project.
Dinis is the author of various books. He has published different books such "4IR AI Blockchain Fintech IoT Reinventing a Nation", "How Businesses and Governments can Prosper with Fintech, Blockchain and AI?", also the bigger case study and book (400 pages) "Blockchain, AI and Crypto Economics – The Next Tsunami?" last the "Tokenomics and ICOs – How to be good at the new digital world of finance / Crypto" was launched in 2018.
Some of the companies Dinis created or has been involved have reached over 1 USD billions in valuation. Dinis has advised and was responsible for some top financial organisations, 100 cryptocurrencies worldwide and Fortune 500 companies.
Dinis is involved as a strategist, board member and advisor with the payments, lifestyle, blockchain reward community app Glance technologies, for whom he built the blockchain messaging / payment / loyalty software Blockimpact, the seminal Hyperloop Transportations project, Kora, and blockchain cybersecurity Privus.
He is listed in various global fintech, blockchain, AI, social media industry top lists as an influencer in position top 10/20 within 100 rankings: such as Top People In Blockchain | Cointelegraph https://top.cointelegraph.com/ and https://cryptoweekly.co/100/ .
Between 2014 and 2015 he was involved in creating a fabbanking.com a digital bank between Asia and Africa as Chief Commercial Officer and Marketing Officer responsible for all legal, tech and business development. Between 2009 and 2010 he was the founder of one of the world first fintech, social trading platforms tradingfloor.com for Saxo Bank.
He is a shareholder of the fintech social money transfer app Moneymailme and math edutech gamification children's app Gozoa.
He has been a lecturer at Copenhagen Business School, Groupe INSEEC/Monaco University and other leading world universities.