In all aspects of our lives we are realising that taking a sustainable approach is better for the environment and the future. All kinds of innovations have been made to help achieve sustainability. There is even a delivery route planner app that would make delivery and traveling easier and more time-efficient. One of the latest of these is a new sustainable social delivery service that has recently been launched in the UK, and which is already achieving significant success in its home country of Norway. As ClickGreen (2015) reports:
"Successful Norwegian social delivery service Nimber has launched in the UK, having clocked up over 10,000 deliveries and 30,000 members in its Scandinavian home market."
Nimber: A Social Delivery Service
Nimber has an aim of increasing sustainability through delivery services, and it works to achieve this by focusing on "unused capacity" to make sure that deliveries occur. What this means in real terms is that Nimber makes use of real people who are planning to travel someplace for another purpose to make deliveries as well. The company has already demonstrated success in Scandinavia with regard to carbon footprint. It has reported that it has helped reduce carbon emissions by 198.24 tonnes by simply using existing capacity of individuals that are travelling to be able to send and deliver items. At the current time, the Nimber service is also free to use, in that Nimber charges nothing. Only Senders are charged for deliveries and Bringers are paid.
In many ways this is operates on a sharing economy model as seen in the case of AirBnb. Rather than relying on traditionally utilised organisations for delivery services, Nimber has come up with its own solution, and measures its sustainability in the process. The operation works by having built up a community of so called "bringers" and "senders". The Nimber platform is then able to match these using its algorithm. As explained by Nimber, users can be bringers regardless of how they are travelling – whether it is by train or by road. They can also make some money by delivering senders' packages, and know that they are helping to provide a sustainable service. It is this combination of attributes that has made this collaborative peer to peer service so interesting for its users.
Senders can hire a person to do the delivery who may be someone that is travelling as part of a normal commute, or someone that is making a one off journey. There are hopes that the capacity of all kinds of vehicles can be improved by doing this – such as cars, vans, lorries, trains and the Tube network. Regarding the fee this is set by the sender in conjunction with pricing algorithms that are built into Nimber. The price aims to be fair while bearing in mind important delivery factors such as speed, distance of delivery and size of package that has to be delivered by the bringer. The way that this is done usually achieves a cheaper price for the sender than the use of traditional delivery means, and the cost is completely unique to each delivery that is made. Figures reported on by Nimber have shown that in some cases bringers have been able to make earnings of £50,000 a year by bringing for the service. However, in many cases bringers may be people that just want to make a little extra money, such as retirees, college students or tradespeople.
Starting out as a bringer is straightforward. The would-be bringer needs to have access to the internet, as well as a credit card and a smart phone. Bringers are expected to take care with the items that they bring. The person is able to download the Bringer app to register as a user and get started on Nimber. Finding items to pick up on Nimber can be achieved through scrolling through listings of items that are near the person, or by looking for items on route to the place that the Bringer is going. Getting paid is also easy, and the Bringer provides bank and credit card information when they sign up. When they deliver an item they have to register this in the system, and the Sender is also expected to confirm it. After this the payment is released to the Bringer. Just in case the Sender does not get around to checking that delivery has been made properly, the money will be released to the Bringer 24 hours after they report delivery if the Sender has not registered any problems.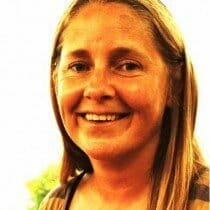 Paula Newton is a business writer, editor and management consultant with extensive experience writing and consulting for both start-ups and long established companies. She has ten years management and leadership experience gained at BSkyB in London and Viva Travel Guides in Quito, Ecuador, giving her a depth of insight into innovation in international business. With an MBA from the University of Hull and many years of experience running her own business consultancy, Paula's background allows her to connect with a diverse range of clients, including cutting edge technology and web-based start-ups but also multinationals in need of assistance. Paula has played a defining role in shaping organizational strategy for a wide range of different organizations, including for-profit, NGOs and charities. Paula has also served on the Board of Directors for the South American Explorers Club in Quito, Ecuador.