London has been shifting from being a financial capital to become as well a tech and startup global hub. The last couple of years have risen the profile of the UK first city as a competitor to Silicon Valley and New York. Startups are choosing London due to its central place between continents, because of the talent they can find there, the top business schools based in the location and specially because of the energy and dynamic the City has been showcasing.
A recent verge article titled 'Europe's other problem: where are all the tech startups?' highligted the fact, that despite europe's economic woes, there was a recognised need for European tech starups to help kickstart ailing economies. This fact of course needs a disclaimer that highlights that independent of this healthy growth there are still some 'systemic headwinds' that may hinder development if not executed properly.
 An obvious solution to Europe's present malaise, then, is to encourage more of these startups to take root within its realm and to thereby capture some of the exponential growth that the web is driving. After all, there's no reason why companies like Airbnb, Netflix, and Instagram should sprout up and succeed in the USA and not in Europe, is there? – Vlad Savov
I agree with the last line of the above quote. It got me thinking, with the new recent drive, the EU has declared plans to increase startup activity. There is certainly a lot of recent activity in the startup scene, especially london. The range of initiatives, are designed to harness the success of local tech start-ups and spread the message to the EU's 27 member states. Yet with Europe still some way away from achieving a fully integrated tech market, new European Web-based companies face a number of obstacles. That fact is what the verve article is alluding to. European businesses and Financiers are often biased against small, agile companies and the younger aged entrepeneurs behind them.
This trend is not hard and fast though, especially when you look at the recent sucess of British Summly developer Nick D'Aloisio and that huge Yahoo deal worth $30 million. Can that sucess be replicated again? The infrastucture is certainly in place. London boasts Google Campus, Tech City, Imperial college London and Level 39. London's ace up its sleeve is the fact that it is currently the largest Tech ecosystem in Europe. Silicon valley's ecosystem is 4.5x larger than london, addmittedly, but the big bucks are finally starting to roll in.
Recently Fund manager and investor MMC Ventures, won a competitive tender to launch the MMC London Fund, which will see £22 million invested into London-based start-ups. The London Fund will co-invest alongside other venture capital firms, business angels and is part financed by a grant from the European Regional Development Fund. It will be managed by Mayor of London, Boris Johnson and SME Wholesale Finance.
A Mashable article pointed out that  "London's so-called "Silicon Roundabout" east of downtown can appear underwhelming. The attached Tube station is decrepit, the shops below ground are tatty, and at night its psychogeography seems deliberately designed to attract muggers and thieves." Shoddy appearances aside  the article conceded "Silicon Roundabout is not only booming; it is also spreading. Across the river in Greenwich, the focus is on incubation and investment." 
Things are happening and it would appear that all the london startup scene needs is time and investment. Lets take a snapshot view, of what is in place in London:
London has key based Venture Capitalists offices:
Index ventures
Accel Partners
Atomico
Notion Capital
Hoxton Ventures
Connect Ventures
The city has attracted a number of Accelerators and Angels:
Passion Capital
Profounders
Wayra UK
Seedcamp
Springboard
There are some great Co Working Spaces:
Work Spaces and Startup Clusters
Techhub.
Innovation Warehouse.
Club Workspace.
The Cube.
Hoxton Mix.
The Hub.
The Trampery.
White Bear Yard.
The full scope business and startup Ecosystem is flourishing with critical organisations and locations such as:
Tech City
Smart
Google Campus
Imperial College London
University College London
Level39
As a global capital for Events London offers as well critical startup initiatives and resources such as:
Startup Digest's'  weekly email of events.
Silicon Roundabout's weekly newsletter.
Open Coffee. Every Thursday morning.
Minibar. Monthly Fridays.
Mashup. Occasional.
Silicon Roundabout Meetup Monthly Thursdays.
Hackernews Meetup. Monthly Wednesdays. Nerdfest.
Silicon Roundabout Social Club. Monthly Thursdays. Membership.
Silicon Drinkabout. Every Friday.
DrinkTank. Monthly Wednesdays. Membership.
3 Beards
Digital Sizzle
Additional Resources that can support to take a view on the global startup world:
Twitter 500 most influential members of the startup scene.
Last but not least this amazing Slideshare presentation by Courtney Myers worth to favorite and look with attention as a precious resource and list of the best in the Startup Scene in London.
[xyz-ihs snippet="startups"]
Image credit: Paul Miller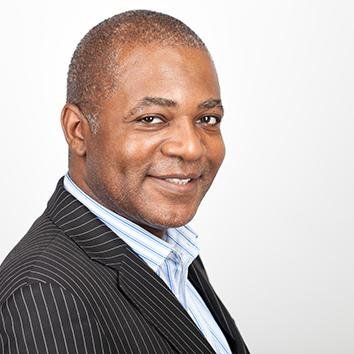 Hayden Richards is Contributor of IntelligentHQ. He specialises in finance, trading, investment, and technology, with expertise in both buy-side, sell-side. Contributing and advising various global corporations, Hayden is a thought leader, researching on global regulatory subjects, digital, social media strategies and new trends for Businesses, Capital Markets and Financial Services.
Aside from the articles, interviews and content he writes for IntelligentHQ, Hayden is also a content curator for capital markets, analytic platforms and business industry emerging trends. An avid new media explorer Hayden is driven by a passion for business development, innovation, social business, Tech Trading, payments and eCommerce. A native Trinidadian, Hayden is also a veteran, having served with the Royal Air Force Reserves for the past 10 years.
Follow Hayden on Twitter @HaydenARichards, linkedin.com/haydenhrichards and http://www.scoop.it/u/hayden-richards