Janosch Amstutz is an award-winning entrepreneur and university guest lecturer on the topic of using digital humans for communication and eCommerce. He founded a decentralised platform that offers augmented reality communications for live and pre-recorded live streaming content, Beem, in 2017, where he is presently serving as the CEO.  
Janosch Amstutz Interview Questions
1. Could you please start by telling us a little bit about your background?
2. Could you share with us about your earlier career path and your motivations or inspiration?
3. What's the story and idea behind Beem?
4. To what extent has the hype surrounding the metaverse contributed to the increased popularity of augmented reality?
5. What role is augmented reality likely to play in the future of marketing and advertising? How can brands use AR technology to create more engaging and interactive campaigns, and what are some examples of successful AR marketing campaigns to date?
6. What are the key challenges that developers and designers face when creating AR experiences? How can they overcome issues such as limited hardware capabilities, user interface design, and maintaining a balance between digital and physical elements?
7. How does AR technology enable users to interact with the virtual world of the metaverse in a more seamless and natural way, and what are the implications of this for the future of digital communication?
8. What impact might the widespread adoption of AR technology have on the entertainment industry, and how might it change the way we consume and interact with media in the future?
9. What are some of the most promising applications for AR technology in the near future, and how might they change the way we live, work, and play?
---
More interviews
System Architecture, Software Design, And Open Blockchain: Kåre Kjelstrøm, CTO and CPO of Concordium Group, In The Latest Episode Of Dinis Guarda YouTube Podcast Series
Innovation and Trading Between India And Europe: Poul V. Jensen, Managing Director At EBTC, In The Latest Episode Of the Dinis Guarda YouTube Podcast Series
The Multi-Faceted Aspects Of A Modern Virtual Speed Dating App: Zach Schleien, CEO Of Filteroff, In Dinis Guarda YouTube Podcast Series
The Raise of Blockchain In France: Aurélien Onimus, CEO of Seein-apps.com, In The Latest Episode Of Dinis Guarda YouTube Podcast
---
Janosch Amstutz Biography
Janosch Amstutz is a highly successful entrepreneur and guest lecturer who has made a name for himself in the field of digital communication and eCommerce. He is best known for his role as the founder of Beem, a software platform that has revolutionized the way brands communicate with their customers and the way individuals communicate with each other.
Janosch's journey in the business world began with his interest in using technology to create greater intimacy in digital communication. His passion for this area led him to explore innovative ways to use technology to enhance the human experience. In 2019, his hard work paid off when he was named one of London's most influential people for his groundbreaking work in Beem.
The Beem platform is designed to enable live and on-demand communication streaming between humans in Augmented Reality. It allows users to interact, collaborate and communicate with AR live streaming of real people in their space. This technology provides a more credible and immersive experience than any other technology to date. It is the next medium for communication, and Janosch's vision has been instrumental in bringing it to life.
As the founder of Beem, Janosch has been at the forefront of the company's mission to revolutionise communications through the use of Augmented Reality humans. His leadership and strategic direction have been instrumental in driving the company's growth and success. He has led the development of a cutting-edge platform that offers exciting new ways for brands to sell and communicate to their customers and for individuals to communicate with each other.
Janosch's expertise in the field of digital communication and eCommerce has made him a highly sought-after guest lecturer at universities. He has shared his insights and knowledge with students, inspiring the next generation of entrepreneurs and innovators.
His commitment to innovation and excellence has earned him numerous awards and accolades. He has been recognized for his outstanding contributions to the business world, and his vision for the future of digital communication has been widely acclaimed.
Learn more about Janosch Amstutz on https://www.openbusinesscouncil.org/wiki/janosch-amstutz
Learn more about Beem at https://www.openbusinesscouncil.org/wiki/Beem
Links
https://www.linkedin.com/in/janosch-amstutz-98b71093/
https://thrive.london/interviews/having-a-mentality-of-hyper-commitment-and-clear-focus-has-definitely-helped-to-maintain-momentum/
https://spaces.qualcomm.com/usecase/live-ar-streaming-beem/
https://www.thex4group.com/2022/05/17/leading-one-of-the-most-innovative-start-ups/
https://www.techtarget.com/searchhrsoftware/news/365531493/SAPio-selects-5-Web-30-startups-that-HR-may-want
https://www.ted.com/talks/janosch_amstutz_bridging_the_intimacy_gap_in_digital_communication
About citiesabc.com
https://twitter.com/citiesabc_
https://www.instagram.com/citiesabc
About openbusinesscouncil.org
https://www.openbusinesscouncil.org/
https://twitter.com/openbusinesshq
About fashionabc.org
https://twitter.com/fashionabc
https://www.instagram.com/fashionabcorg/
About Dinis Guarda
https://twitter.com/dinisguarda
https://www.instagram.com/dinisguarda_/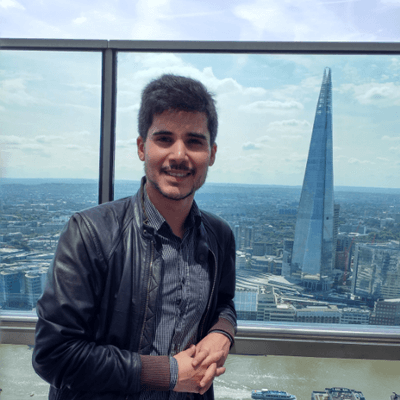 Hernaldo Turrillo is a writer and author specialised in innovation, AI, DLT, SMEs, trading, investing and new trends in technology and business. He has been working for ztudium group since 2017. He is the editor of openbusinesscouncil.org, tradersdna.com, hedgethink.com, and writes regularly for intelligenthq.com, socialmediacouncil.eu. Hernaldo was born in Spain and finally settled in London, United Kingdom, after a few years of personal growth. Hernaldo finished his Journalism bachelor degree in the University of Seville, Spain, and began working as reporter in the newspaper, Europa Sur, writing about Politics and Society. He also worked as community manager and marketing advisor in Los Barrios, Spain. Innovation, technology, politics and economy are his main interests, with special focus on new trends and ethical projects. He enjoys finding himself getting lost in words, explaining what he understands from the world and helping others. Besides a journalist, he is also a thinker and proactive in digital transformation strategies. Knowledge and ideas have no limits.