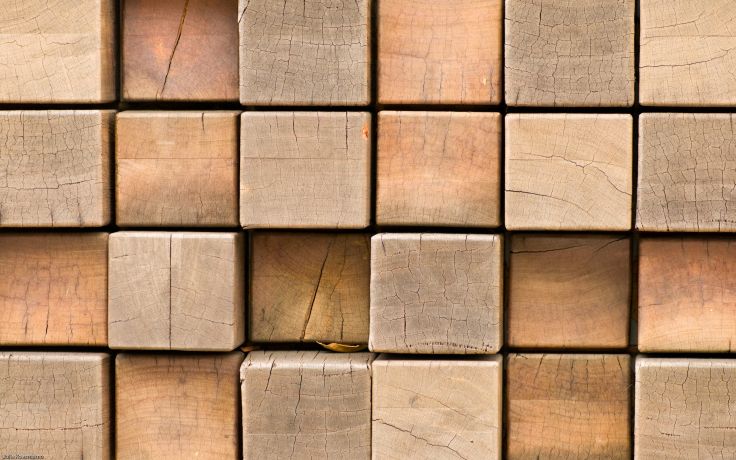 There is a way of doing business that doesn't need anything else rather than a computer and a good internet connection. A new model where all participants build relations and communicate through "blocks" whereas they are all connected by chains. Roughly explanation of a much complex world known by the Blockchain technology.
The blockchain was born out of the Bitcoin cryptocurrency. After the financial crisis in 2008, physical and centralized currencies showed a volatility and a weakness due to their institutional owners. People's wealth, thus, were dependent on Government's behaviour rather than the economy's fluctuation.
That financial crisis was the can of worms of a huge series of divergences between reality and what governments and big financial companies told the population. They showed up how middlemen made massive amounts of money out of practically nothing or, how easy was the elimination or manipulation of sensitive information related to profit and economy's wellness.
Also, the crisis showed how bad the 'big guys' did things, and at the same time, how good they hid them. The world weren't aware of huge loss of benefits or the financial leveraging we were going through until the day everything torn apart. The governments and companies didn't tell us how or when the oncoming bubble were to explode.
The Blockchain Solution
Instead of all of that misbehave and tired of bad-tempered government's will, Blockchain were created to sort things out. It is seen as a distributed ledger that eliminates information and data manipulation, while providing unparalleled transparency over an individual trade by making the accounting in any given transaction reviewable, and therefore public, according to an article by Ellie Martin.
She continues saying that all parties involved can access the blockchain, which updates at specified intervals, for instance, the Bitcoin blockchain updates every ten minutes. This minimizes data or clerical issues usually encountered in manual processes. Blockchain technology, via automation of processes and protocols, removes the middleman or trusted third-parties. Companies and businesses are then afforded lower costs in reduced transaction fees and assurance that the most efficient track between end-user and end-user is achieved.
This is basically a way of enhancing an already existing P2P economy. More information about how Blockchain boosts P2P economy can be seen here.
Beyond the Bitcoin: Ethereum and the Smart Contract
Being able to work through Blockchain is not easy. It requires high coding and cryptography understanding, but instead of being put aside, it is being developed more than ever before.
One example of this is a new application for Blockchain developed by Ethereum called the Smart Contract.
Ethereum, as a proper cryptocurrency works similarly to Bitcoin. That is to say, Ethereum is, at its core, a software-as-a-service blockchain platform. Miners work to gain Ether, which is the native cryptocurrency that fuels the entire Ethereum network. It is used by developers to pay transaction fees and for services on the Ethereum network.
Etherparty Presale Receives Over $25M

Read the Press Release: https://t.co/X4Vm7wirkg #blockchain #ethereum #smartcontracts #ico pic.twitter.com/Jd7bEJV8y4

— Etherparty (@etherparty_io) 15 September 2017
The Ethereum blockchain has proven its befenits. Among them, expert Ellie Martin highlight the following, "Ethereum's decentralized platform is cryptographically-secure, which enables protection against fraudulent acts and hacking. Ethereum applications operate under the trustless principle of consensus. Involved parties in a particular transaction are not able to change or edit data. In addition, there is no down time as turning off the application would require the entire network failing, which is near to impossible under the current strength of the international system. There are nodes operating around the globe."
The Ethereum blockchain concentrates on running or executing the programming of a decentralized application. Ethereum runs these programs, or scripts, via smart contracts. Basically, a smart contract is a virtual asset that defines the check and balances in a particular transaction. They can add functionalities or itself create specific applications on top of the blockchain they are executed on. With Ethereum, the program runs on how it is programmed and there is no chance of failure as it is as simple as pure computer code.
But, what about those who doesn't know how to code in the Blockchain? There are few companies and startups that have come to save the day. We can find Etherparty among them. Touted as an easy-to-use smart contract creator, the platform offers a full suite of tools to properly manage and create a custom smart contract. A user is able to create and execute a custom smart contract or choose one from the Library. In addition, security testing, managing transaction fees, and monitoring tools are available to users to manage their smart contracts throughout the whole process.
Also, with the recent announcement of the Rootstock-Etherparty integration, Etherparty will also integrate smart contracts on Bitcoin so users can decide which Blockchain they want to launch on, rather than managing different servers, waiting to sync the blockchain, and then using a command line to execute.
Looking at the Future
Expert Ellie Martin sees it clear. The combination of blockchain technology, smart contract technology, and digital currency will make the principle of trade and governmental processes efficient, safe, fast, and scalable for the online environment of now and for future generations. Projects like Etherparty will serve as one of those early pioneers that paved the way towards a blockchain connected economy, powered by smart contract automation. No programming required.
Thought leadership series on new trends and blockchain, powered by Humaniq.
Launched in 2016, Humaniq aims to provide mobile finance to the 2 billion unbanked population through its mobile app for good, that uses biometric authentication to replace traditional methods of ID and security. Humaniq's open source stack and API will be available for startups and other businesses to build services on its core technology, making it easy to adapt their service and plug it into Humaniq's network to reach a huge, untapped audience.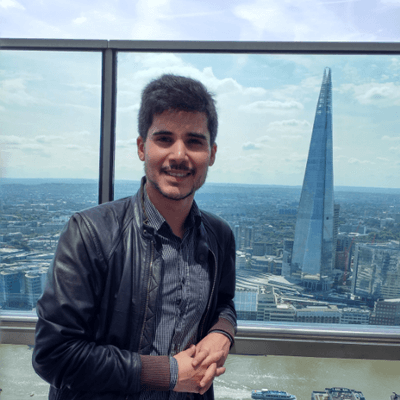 Hernaldo Turrillo is a writer and author specialised in innovation, AI, DLT, SMEs, trading, investing and new trends in technology and business. He has been working for ztudium group since 2017. He is the editor of openbusinesscouncil.org, tradersdna.com, hedgethink.com, and writes regularly for intelligenthq.com, socialmediacouncil.eu. Hernaldo was born in Spain and finally settled in London, United Kingdom, after a few years of personal growth. Hernaldo finished his Journalism bachelor degree in the University of Seville, Spain, and began working as reporter in the newspaper, Europa Sur, writing about Politics and Society. He also worked as community manager and marketing advisor in Los Barrios, Spain. Innovation, technology, politics and economy are his main interests, with special focus on new trends and ethical projects. He enjoys finding himself getting lost in words, explaining what he understands from the world and helping others. Besides a journalist, he is also a thinker and proactive in digital transformation strategies. Knowledge and ideas have no limits.