Labid Aziz, the CEO of People of Culture Studios, entrepreneur, and film producer was the guest of the second episode of the Citiesabc podcast series with Hilton Supra, powered by citiesabc.com and openbusinesscouncil.org. He describes his experiences as a film producer, the role of storytelling, and building his own TV business from the ground up.
Labid Aziz is a strategic, operations-focused executive who understands the qualitative and quantitative elements needed to build successful companies. Aziz gained his operational knowledge while holding senior management positions in companies in the technology and media/communications industries during which he also gained significant experience in feature film finance and production. 
People of Culture Studios
Aziz describes PoC Studios as a uniquely diverse and forward-thinking content studio offering an all-inclusive approach to producing, financing, and distributing film and TV content intended for a global audience – all under one house.  From development to distribution, PoC Studios supports creatives with resources and infrastructure to bring to life the stories they care about most.
Among PoC's initial slate is the film (and subsequent tv-series) Tokyo Under Night, (now out to talent), written by Academy Award® winner Ron Bass (Rain Man), a "Japanese Casablanca" featuring an historically important Japanese supper club in the 50s and 60s were influential people from all walks of life and countries co-mingled with fascinating results. Also on the slate is The Raj, a historical epic set in Raj-era India that deals with the nation's fight for freedom against the British Empire. 
---
More interviews
Felix Xu and The Future Of Blockchain At The First Ever citiesabc & openbusinesscouncil podcast series
James Zhang, CEO The Concept Art House – Games, Art And NFTs
Adam Hollander, Serial Entrepreneur, Pack Leader at Hungry Wolves – NFT, Gamification
Interview with Rishi Kapoor, Founder & CEO of paus.tv – The Revolutionary Streaming Platform For Independent Creators
Interview Kireet Khurana, Filmmaker & Creator Of Animation Film "Toonpur Ka Superhero" – Homelessness In India: The "Invisible Visible"
---
Speaking about the mission of the studio, Aziz explains that: 
"We are the one-stop shop for ideation, development, finance, production, domestic distribution and global exploitation. We are designed from the ground up to help the massive independent space that lacks the Major Studio infrastructure to protect its content. And we work top down to maintain ownership & control of our IP in alignment with its creator as we help shape the pathway and trajectory of that IP towards potential 20+ year strategies. We manage and exploit all potential revenue for the benefit of our talent, our partners, and anyone else who brings real value every day to our IP and projects, who INSPIRE us to protect and reward them."
Film production career
Aziz also explores his film production career, particularly the 2005 film, Raisins Not Virgins: Abdul. This film brings to light crucial issues for Americans both Muslim and non-Muslim in the time of tremendous political and racial turmoil. It begs to question people's notion of entitlement, their identity and what it means to truly experience Jihad. 
"Who is more American and what makes us different? Is it not which makes us the same? As immigrants Abdul makes sacrifices for the family and for a better future in the land of opportunities – a reflection of what we are all seeing today and the misinterpretations of religious texts everywhere in all religions".
Modes of storytelling
Aziz believes that storytelling is one of the ways in which we keep our culture alive. As he explained to Hilton Supra during the interview, this is especially important for communities of colour:
"Culture is above all, something we shouldn't judge people on, we should try to embrace it. And that notion of culture I learned about in Brandice from the Jewish community. Lean back in to the purpose and mission mantra of 'Using the transformative power of storytelling, injecting it with love, and dignity, and truth, and fun, telling stories of People of Colour to the world and hopefully in some small way be able to heal the trauma and the pain that so many People of Colour face and just unite through the transformative power of storytelling. That, as you know, existed since the dawn of time."
On the use of technology in film
Aziz believes that in spite of what current trends in the technology world are, Blockchain and NFTs are going to stay in the film industry for the long term. 
"I think Blockchain, crypto, and even the dirty word NFTs right now, because some people don't look at it fondly, I think it's just an extension of kickstarter, and the crowdfunding that happened with that model, and allowing us to engage and then to be fully transparent in how capital is used and what the smart chain, smart contracts and what not are doing, so being okay with being transparent. It is good to be transparent. Let us be transparent and let us talk to the truth of the business and say 'here are the pain points' and here is how we are going to address them. Here is our model from development to monetisation and distribution."
"If you give your audience a sense of ownership in what you're doing, amazing things could happen, and we're seeing this every day".
About citiesabc.com
https://www.citiesabc.com/​​​​​​​​​​​
https://twitter.com/citiesabc__​​​​​​
About openbusinesscouncil.org
https://www.openbusinesscouncil.org/
4IR: AI Blockchain Fintech IoT Reinventing a Nation by Dinis Guarda and Rais Hussin (4irbook.com)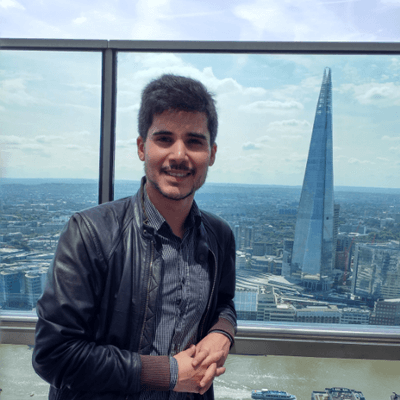 Hernaldo Turrillo is a writer and author specialised in innovation, AI, DLT, SMEs, trading, investing and new trends in technology and business. He has been working for ztudium group since 2017. He is the editor of openbusinesscouncil.org, tradersdna.com, hedgethink.com, and writes regularly for intelligenthq.com, socialmediacouncil.eu. Hernaldo was born in Spain and finally settled in London, United Kingdom, after a few years of personal growth. Hernaldo finished his Journalism bachelor degree in the University of Seville, Spain, and began working as reporter in the newspaper, Europa Sur, writing about Politics and Society. He also worked as community manager and marketing advisor in Los Barrios, Spain. Innovation, technology, politics and economy are his main interests, with special focus on new trends and ethical projects. He enjoys finding himself getting lost in words, explaining what he understands from the world and helping others. Besides a journalist, he is also a thinker and proactive in digital transformation strategies. Knowledge and ideas have no limits.