Dr. Gregory W. Fowler became the seventh President of the University of Maryland Global Campus, the nation's largest online public university, in January 2021. A nationally recognized scholar and leader in developing innovative learning models and experiences for adult and nontraditional populations, he served previously as president of Southern New Hampshire University (SNHU) Global Campus. He also held senior-level academic and administrative positions at Western Governors University (WGU) and Hesser College in New Hampshire.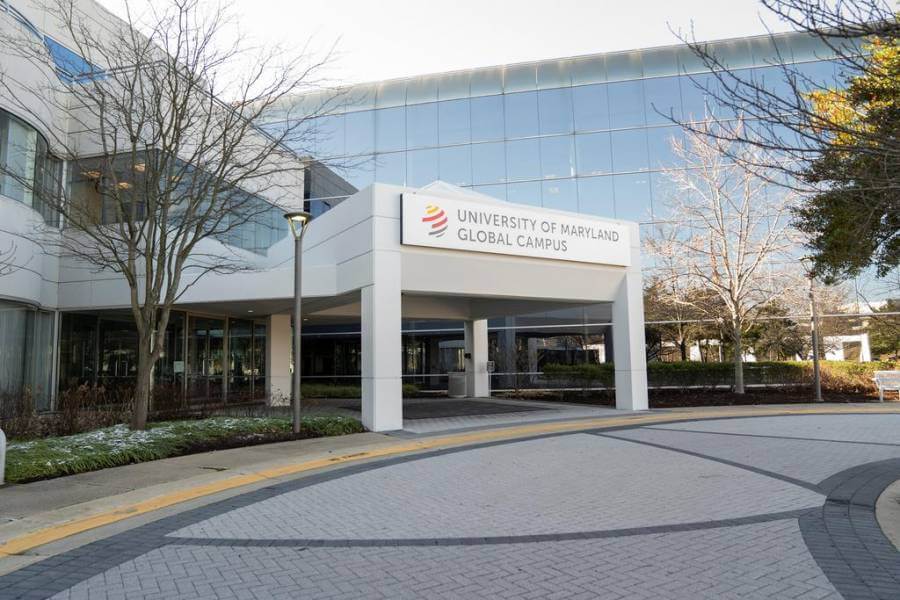 Emad Rahim (ER): As you lead UMGC forward and look to the opportunities and challenges ahead, what do you find most exciting?
Gregory W. Fowler (GF): UMGC has a long history of serving adult learners and the military beyond the boundaries of the traditional campus, and I am excited to continue building and expanding on our mission and that tradition.
For almost seven centuries, higher education has been something of a black box, with students immersing themselves in a learning experience without a full understanding of what they should  expect to gain from it. As the value of the traditional college experience and degree program comes under greater scrutiny, that is beginning to change—and it must. The more we can clearly define the knowledge, skills, abilities, and dispositions that employers and our society need and expect—and the more we are willing to hold ourselves accountable for helping students acquire them—the more our students will recognize the value in our offerings.
Some of the most exciting aspects of what lies ahead for UMGC involve bringing a new level of intentionality and transparency to many different types of learning experiences—credit and noncredit—and addressing the needs of new markets with a high level of accountability.
If we truly become the best place for learners of all different types to have their traditional and nontraditional needs met, we will transform even more lives and communities. If we succeed at doing that, we have a moral imperative to extend those opportunities to as many people as possible.
---
More Higher Ed Thought Leadership Series Interviews
Higher ED Thought Leadership Series: Emad Rahim Interviews Dr. Casey Crabill, Onondaga Community College's President
Higher ED Thought Leadership Series: Emad Rahim Interviews Dr. Harper, Provost at Cambridge Corporate University
Emad Rahim Interviews Merodie A. Hancock, PhD President, Thomas Edison State University
Higher ED Thought Leadership Series: Emad Rahim Interviews Dr. Michael Williams, Dean of the School of Business, Public Service at Thomas Edison State University
---
ER: What shaped your path to higher education and how has your leadership style evolved and adapted to this constantly changing landscape?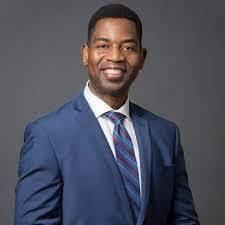 GF: I suppose that some of the earliest learning experiences in my own life helped set me on the path to helping others learn.  My mother was both an elementary and Sunday School teacher and she often let me help her organize her papers and record grades while talking to me about the lessons she was preparing. My formal education career started at the National Endowment for the Humanities, exploring how to help nontraditional populations gain access to resources that would help them tell their stories, preserve their histories, and advance their culture.
My work as a Fulbright scholar in Europe continued to focus first on intercultural issues and later on how to ensure quality among various college learning experiences in the European Union.
All of that is consistent with the work we are doing to this very day. All of it revolves around the question, "How do you get various parties to agree on what 'the win' is and how to hold themselves accountable for when they do or do not achieve it?
In terms of my leadership style, I've often described my teenage experience working at Six Flags. That was a pivotal point in my understanding of what it meant to work as a team to achieve outcomes and it helped shape my understanding of winning as a team, with everyone contributing to the success of the organization and sharing in that success. That experience also contributed to my understanding of service and support, where we ask ourselves, "How do you treat people, not as customers, but as guests who will want to continue to come back?" In a world where students will have to return multiple times to expand or acquire skills, that question is one every college should be asking.
ER: As Chief Academic Officer at SNHU, you led initiatives that helped grow the university's online programs and fostered global partnerships. Do you see similar opportunities for University of Maryland Global Campus, and are there other strategies and initiatives that will help grow the university globally?  
GF: At UMGC, we have established educational alliances with global companies including Amazon, Uber, and ManTech, as well as with the federal government and multiple community college systems. I see these opportunities across all of higher education. However, if we pursue them, we must be willing to listen, understand why learners—or corporate partners—have come to us, and be ready to tailor learning experiences that foster the KSADs (knowledge, skills, abilities, and dispositions) that they need, rather than selling only prepackaged solutions. And just as important, we must be prepared to deliver levels of service that are unprecedented—and perhaps unexpected—in higher education, wrapping our students in a blanket of support that responds to the realities of their lives, academic backgrounds, and learning challenges.
For example, I am excited by the partnership we are forming with Excelencia in Education, which will help us better understand how to remove common barriers for first-generation learners and support the educational goals of the Latinx community. We are in substantial discussions with the HBCUs in the University System of Maryland to see how we can help them reach more students and how they, in turn, can help us increase our DEI efforts.
Currently, UMGC has almost 200 locations around the globe, providing us with a prime opportunity to reach out to and affect local students and communities in ways that would be challenging for other institutions. We definitely intend to leverage that.
ER: University of Maryland Global Campus recently changed its name from University of Maryland University College. Why was this important and how does it affect the institution's brand position in higher education?  
GF: Very recently I was telling the story of how we have had military students stationed at the McMurdo research station in Antarctica, taking classes taught by an instructor on Okinawa. Our new name reflects and communicates the reality that we are a state university with an established reputation and a truly global reach, consistent with our historic mission of providing higher education opportunities beyond the traditional campus for adult and military students. We have literally provided educational opportunities on every continent. We figure out how to get it done. So when a student relocates, deploys to a new duty station, or when "life happens," they can rest secure in the knowledge that we will be there for them wherever and whenever they need us.
ER: COVID-19 has created a lot of changes for colleges and universities worldwide. How is your university addressing campus safety and academic accessibility for students during a global pandemic?  
GF: Our long experience with online and hybrid experiences provided us with the agility we needed to respond to the pandemic and to be of assistance to schools within the USM and around the country as they implemented risk mitigation strategies.
In the online space, of course, safety and accessibility look somewhat different. Given the growing threat posed by ransomware, we are placing added emphasis on cyber security as well as protecting student data. The intersection of DEI and my online experience has made me keenly aware that institutions can actually increase equity gaps rather than decrease them by implementing new, complex experiences and platforms—all in the name of innovation. A student-centric institution has to be aware of these unintended consequences. New technologies often attract headlines, but they often alienate or distance students who can't afford them or don't have the supporting tools to utilize them.
ER: With more universities going online, what type of academic innovation and technological projects are you working on to set your programs, services and institution apart from others?
GF: The universities that I believe will be successful in the future will be more focused on serving and supporting students well rather than on the new technology they can deploy. For the 50 percent of students who leave without achieving what they came for, another tool is unlikely to help connect them to a win. I truly believe that colleges have to move beyond lip service when it comes to being student centric. On the one hand, that means developing a culture that asks first and foremost how we can ensure that students get what they came for. That requires the intentionality I referred to earlier and a willingness to discard practices or policies that, though rooted in tradition, are actually counterproductive when we attempt to meet students where they are. Yes, we will be looking for ways that data and resources can help us better identify struggling students in real time, but our real success will come from relentlessly focusing our energy on constantly getting better at connecting with and supporting students from the moment they connect with us.
ER: Given the Black Lives Matter movement, protests, and rallies against racism and police brutality happening across our nation, do institutions like the University of Maryland Global Campus have a responsibility in addressing these social issues?  
GF: As an institution of higher learning, it is our obligation to prepare students for the world and workforce as they exist. To ignore the societal challenges and systemic issues that are present in the world would be doing our students a disservice. When we think about the competencies that we want students to have, among the most critical to ensure are the ability to integrate one's own experience with that of diverse populations and individuals whose lived experiences may be deeply different, coupled with the ability to engage in hard conversations with critical listening and thinking skills. This hasn't always been an explicit part of the conversation in higher education, but it is absolutely necessary, both in the society and workplace of the 21st century. Given UMGC's global footprint, I believe that we are uniquely equipped to engage our students in a curriculum and learning environment that prepares them to be responsible global citizens who are engaged and thoughtful participants in the most important conversations happening today.
ER: What is your advice to academic leaders who are responding to these growing crises and challenges on their campuses for the first time?
GF: Well, if it is for the first time, that gives me pause. Many American colleges and universities face the kind of seismic shift that the newspaper, automotive, and music industries underwent over the past several decades. And the transition involves moving from an older paradigm where the industry decides how it wants students to digest the experience it offers, regardless of whether that experience works. I'm not convinced that many institutions are ready or willing to make that transition yet, but I do believe that, eventually, most will have to. Whereas the relationship with students in the past has been hierarchical, now it must be an agile partnership, and those who can negotiate that shift with humility and a willingness to listen and adapt will enjoy a significant advantage over their competitors.
ER: Many of our subscribers are new leaders in higher education or aspiring to become university administrators. What recommendations or advice would you give them as they move forward in their careers?  
GF: One of the best pieces of advice I ever received came from my brother when he was teaching me to bowl. He said, "That ball went right where you threw it." And in higher education, we have to acknowledge we are here because this is where we threw the ball. If people—and not just critics—are asking whether higher education is worth the investment, then clearly, they don't know. And transparency has to be more than simply trying to repeat what we have always said. We have to demonstrate that we have thought about these issues, reacted to them, and are holding ourselves accountable.
I remember someone saying to a professor, "Your students want to know that you care about them." And his response was, "They should know that I care about them by the fact that I'm trying to give them my knowledge." And therein lies a big part of the problem.
Above all build the team you and your students deserve. Don't be afraid to admit that you can't do everything. Seek out, recruit, and nurture leaders who have the superpowers you don't. And then trust them to do what you can't. Don't make your conference rooms into echo chambers. Value the new insights that surface, and don't shy away from the tough challenges. What I have learned that is true for most institutions is that someone who is closer to the challenge you are encountering is likely already also closer to a solution. You just have to find that person, empower them, and let them go help more students succeed.
Dr. Emad Rahim is an award-winning entrepreneur, educator, author, community leader and TEDx Speaker. He currently serve as the Endowed Entrepreneur-in-Residence at Oklahoma State University and teaches at the Jack Welch Management Institute in the Executive MBA program. He was recognized by the United Nations Foundation as a 2013 Empact100 Honoree for his social entrepreneurship work, received a Congressional Award for his community service and was the recipient of the Forty Under 40 Business Leadership Award sponsored by Syracuse University. His personal story was turned into a short documentary, "Against the Odds," and featured in the Huffington Post and Forbes. He co-authored "Leading Through Diversity: Transforming Managers Into Effective Leaders" and "The 4-Tions: Your Guide to Developing Successful Job Search Strategies" and is a frequent contributor to the Refractive Thinker book series, CEO Magazine, TweakYourBiz and YFS Entrepreneurship Magazine. Fellow him on Twitter @DrEmadRahim