Startup Genome in a 2012 report ranked the world's top 20 startup ecosystems. The Startup Genome was originally inspired by the global explosion of entrepreneurship and Kauffman's landmark study from 2010, that showed U.S. job growth was driven almost entirely by startups. The ranking was borne out of joint research launched by Telefónica Digital  and the Startup Genome which reveals that while Silicon Valley is still the world's largest and most-influential start-up ecosystem, it no longer wields the power and influence it once did.
An ecosystem is a live and dynamic thing, and while the startup landscape is continually shifting, the ranking still makes for a great reference point, when observing what's taking place currently in the world of Startups. Silicon Valley could still be said to hold the top spot, little suprise there I guess, but could it still be described as dynamic?
Israel's hotbed of innovation, Tel Aviv was voted in second place, its entrepreneurs  have had a hard time adopting new technology trends, as more than 80 percent of local startups still use the dated popular programming languages of C++, PHP, Java and .Net. Factors considered for the top 20 ranking included startup output; funding; company performance; talent; support infrastructure; entrepreneurial mindset; trendsetting tendencies, and ecosystem differentiation from Silicon Valley. Looking beyond the US, the UK, Canada, France, Australia, Brazil, Russia, Germany, Singapore, India and Chile are all represented in the top 20.
According to Telefonica:
"The report finds that Tel Aviv, a highly advanced ecosystem, is the leading alternative to Silicon Valley, while on Silicon Valley's doorstep, flourishing communities in New York and Los Angeles mean the USA is home to three of the largest ecosystems in the world.
Across the Atlantic, London is by far the largest startup ecosystem in Europe, although its output is still just a third of that of Silicon Valley. Outside of the more traditional markets, the startup ecosystem in Sao Paulo is growing rapidly and creates more jobs for the local community than Silicon Valley does for its own".
[xyz-ihs snippet="startup"]
Australia ranked 12th on the list has been experiencing a lot of activity lately.  App.io has announced it raised $1 million yesterday and startup events such as SydStart and CeBIT Australia will kick offthis week. It appears more funds is starting to trickle in. An all new Sydney Seed Fund of A$2 million ($1.9 million) over a eight-year investment period has been announced, aiming to invest approximately A$50,000 ($48,000) to A$150,000 ($144,000) in 20 early-stage Australian tech startups. Here is a fun fact: Sydney is the global capital of data-driven startups.
In the U.S. Be Great Partners, the leading technology incubator in Los Angeles, CA announced their latest investment in Enplug. The move represents Be Great Partners' dedication to creating jobs in the Los Angeles technology sector and boosting LA's status as the third-largest startup ecosystem in the world. "We invest in startups who show potential to revolutionize their respective spaces," said Lin Miao, CEO of Be Great Partners.
"Enplug reflects our own long-term mission to innovate and grow the economy in LA with new tech industry jobs. We're very excited to support Enplug with the resources of our unique incubator-accelerator model."
With a $6 million fund at its disposal, Be Great Partners invests $25,000 to $50,000 in new startups with potential for long-term growth and innovation. The incubator-accelerator offers this financial capital paired with hands-on development resources uniquely tailored for each startup. These resources include dedicated mentor-ship from industry experts, world-class office facilities, legal services, and a diverse team of skilled developers.
By working directly with the entrepreneurs, Be Great Partners intends to grow these startups and lay a foundation for lasting success in Los Angeles' tech sector and the global economy.
The Top Global 20 startup ecosystems are:
 Silicon Valley
 Tel Aviv
 Los Angeles
 Seattle
 New York City
 Boston
 London
 Toronto
 Vancouver
 Chicago
 Paris
 Sydney
Sao Paulo
 Moscow
 Berlin
Waterloo (Canada)
Singapore
Melbourne
Bangalore
Santiago
Image credit: Telefonica Digital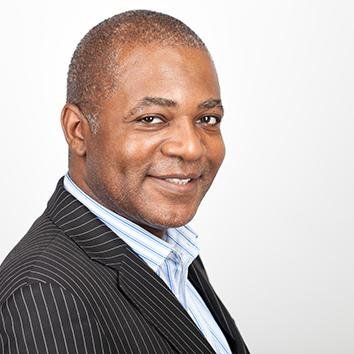 Hayden Richards is Contributor of IntelligentHQ. He specialises in finance, trading, investment, and technology, with expertise in both buy-side, sell-side. Contributing and advising various global corporations, Hayden is a thought leader, researching on global regulatory subjects, digital, social media strategies and new trends for Businesses, Capital Markets and Financial Services.
Aside from the articles, interviews and content he writes for IntelligentHQ, Hayden is also a content curator for capital markets, analytic platforms and business industry emerging trends. An avid new media explorer Hayden is driven by a passion for business development, innovation, social business, Tech Trading, payments and eCommerce. A native Trinidadian, Hayden is also a veteran, having served with the Royal Air Force Reserves for the past 10 years.
Follow Hayden on Twitter @HaydenARichards, linkedin.com/haydenhrichards and http://www.scoop.it/u/hayden-richards