Fannit.com in a recent article, released 5 Google+ features that businesses should incorporate into their marketing strategy. The fact is many businesses still view the platform as an odd child of the social media family and don't know enough, to unlock its power. Google+ should not be ignored because a content rich Google+ page connects businneses with customers, whether they're looking for you on Search, Maps, Google+ or mobile devices. Not only that but small local businesses can take advantage of enhanced map information, which not only pin points the exact location of your business and its address, but also displays an option to provide directions right to your door.
The Fannit article compares Google+ to the more well-known social platforms, and highlights the distinct features that businesses can use, showing how each feature is a unique asset for implementing a marketing strategy. The article provides additional insight into using Google Plus's events tool, circles, the calendar integration that's possible within these tools, as well as other features. If you are still wondering about its function as a social platform, check out the infographic below that highlights the differences between Google+ and Facebook.
Here are the 5 Google+ features you should be using:
Google Circles
Google Communities
Hashtags On Google Plus

Google+ Hangouts

Google+ Events
Don't forget to promote your Google+ page regularly on other social networks including your main website. You have contacts .. use them. Identify influencers.. Invite current business peers to add to your brand page. Offer exclusive incentives to new prospects who contribute to your page. There's no simple turn-key solution to develop a connected audience on any of the existing social networks, but if you can leverage marketing expertise with existing channels, your business might just have  success on Google+.
Infographic Credit via Social Annex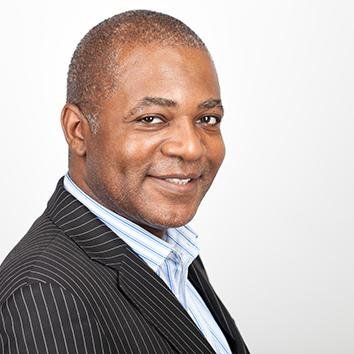 Hayden Richards is Contributor of IntelligentHQ. He specialises in finance, trading, investment, and technology, with expertise in both buy-side, sell-side. Contributing and advising various global corporations, Hayden is a thought leader, researching on global regulatory subjects, digital, social media strategies and new trends for Businesses, Capital Markets and Financial Services.
Aside from the articles, interviews and content he writes for IntelligentHQ, Hayden is also a content curator for capital markets, analytic platforms and business industry emerging trends. An avid new media explorer Hayden is driven by a passion for business development, innovation, social business, Tech Trading, payments and eCommerce. A native Trinidadian, Hayden is also a veteran, having served with the Royal Air Force Reserves for the past 10 years.
Follow Hayden on Twitter @HaydenARichards, linkedin.com/haydenhrichards and http://www.scoop.it/u/hayden-richards