Perhaps it is a symptom of the economic climate, but many large businesses are turning to crowdfunding, bypassing traditional investment institutions and instead turning to regular investors globally who can contribute funding towards services, goods or new experiences. An established large brand or business may be motivated to do so despite having large access to cash reserves, for several reasons. One obvious reason would be to test the popularity of future products by seeing if the crowd is enthusiastic about a new product. A large business might also consider using crowdfunding to maintain a firm link, and keep potential prospects and customers continually engaged.
A well thought out crowdfunding effort means you can readily share market updates, release milestones and cultivate brand evangelists. Taking a page from the gaming industry, crowdfunding large businesses can also be used as a form of prepayment. This means enthusiastic investors can get access to early products or later all receive incentives for premium versions. In the gaming world by getting on board early, supporters often receive bespoke and premium characters that recent adopters don't have access to. Smaller companies hopefully will have been paying attention to the crowdfunding phenomena, and should adopt a fan investor approach to raising finance, as it has definitely been proven to be a viable alternative to traditional funding.
In a crowd funding first, cloud accounting software company Clear Books achieved its target of £839,913 from 735 shareholders utilizing the 'fanvestor' method. On the 23rd of September, Clear Books took the unique step of using its own software to accept applications, take payments and issue share certificates directly to customers interested in taking a stake in the business. The £839,913 raised in the past five weeks will now be used to develop and market Clear Books Pro, a suite of new services aimed specifically at accountants to help them run their practices exclusively in the cloud.
"We're delighted that we raised the targeted amount and in fact the offer was oversubscribed," says Tim Fouracre, founder and CEO of Clear Books. "Our philosophy has always been to have our small business customers and other fans of Clear Books as shareholders and we've succeeded in doing just that.
Fanvesting involves a business changing from private to a public limited company and making an offer of shares to the public directly, rather than through a listing on a stock exchange such as the LSE or AIM. With fanvesting the offer of shares is aimed primarily at customers, the fanvestors. It offers customers the opportunity to part own the business. Fans are literally investing in the platform. It's already been forecasted that next year will see more businesses incorporating client sentiment into their company strategy. Fanvesting creates a powerful marketing voice for the company and collaboration as part of the company culture. It also gives a business edge because customers are also users as well as owners of the business.
Clear books was launched in 2008 by CEO Tim Fouracre.
Image credit via Clear Books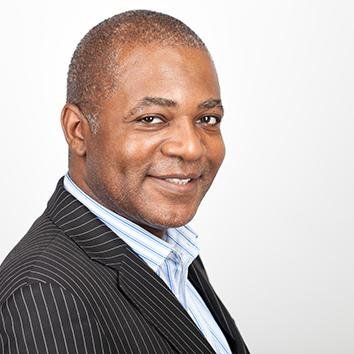 Hayden Richards is Contributor of IntelligentHQ. He specialises in finance, trading, investment, and technology, with expertise in both buy-side, sell-side. Contributing and advising various global corporations, Hayden is a thought leader, researching on global regulatory subjects, digital, social media strategies and new trends for Businesses, Capital Markets and Financial Services.
Aside from the articles, interviews and content he writes for IntelligentHQ, Hayden is also a content curator for capital markets, analytic platforms and business industry emerging trends. An avid new media explorer Hayden is driven by a passion for business development, innovation, social business, Tech Trading, payments and eCommerce. A native Trinidadian, Hayden is also a veteran, having served with the Royal Air Force Reserves for the past 10 years.
Follow Hayden on Twitter @HaydenARichards, linkedin.com/haydenhrichards and http://www.scoop.it/u/hayden-richards