Grant Blaisdell is a leading personality in blockchain and crypto and a pioneer of both technologies applied to different sectors. In this new interview, hosted by Dinis Guarda, Grant Blaisdell talks about two of his companies, Coinfirm and Copernic Space, and how blockchain can help make the music industry a bit fairer.
Grant has been creating ventures at the intersection of new technologies and media between the US and Central Europe since his late teens. An early innovator in applying blockchain technology to various industries, companies Grant has co-founded include the leading Blockchain Analytics and AML company Confirm and the marketplace for digital Space assets, Copernic Space. As a lifelong musician and hip hop artist known as GB Savant, Grant also applies his technological work to his music with upcoming projects such as Mr. Crypto.
Grant Blaisdell questions
1. An introduction from you – background, overview, education…
2. Culture background: USA and Poland?
3. Career highlights
4. Your company / companies, organisations and focus?
5. How do you see Society 5.0 – 4IR and all areas of digital transformation?
6. What are your views on our society, technology and digital transformations?
7. What are your goals and how do you see the future of work and the main trends in tech and society?
8. With Covid-19 what ways do you envision to redesign our society with technology and social impact?
9. What are your visions for the present and future?
Grant Blaisdell Interview Notes
Grant Blaisdell's background. Born in California, both of my parents came out of the computer industry and met when they both lived in Silicon Valley so technology has been a part of my life early on. I started my first startup when I was 19(2007) was focused on mobile video distribution and monetization on touch screen phones, remember the iphone wasn't even out yet. So my initial formal entrance into this world was around digital media. After a few failures, I eventually built some successful ventures. What got me in the blockchain space is realizing that I could use it to solve some of the core issues I was looking to fix within the digital media and music industry. Specifically related to how creators can not only better monetize their digital media but how we can provide assurance and transparency as to how the creators were being paid. The digital media industry is controlled by centralized third parties such as Youtube and Spotify that don't have systems that transparently and immutably reward the creators. This data needs to be traceable and trustworthy.
Artists and blockchain. Becoming an entrepreneur in the music industry is a complex task and a daily struggle. There are so many things to take care of despite the creation process itself. Trying to build a blockchain platform and introduce blockchain while being an artist myself talking about all these topics is a struggle. I am involved in various projects using blockchain in the music industry with the concert agency BIG IDEA such as a ticketing application called Tixy and a blockchain based digital label called Mr. Crypto. Both take advantage of various tokenization models.
About blockchain and AML. I don't have a regulatory background myself but have an innate capability to quickly connect the dots and comprehend related markets. To simplify the case of Coinfirm and AML, if you believe that crypto will be a part of the mass market then it will have to eventually fall under certain regulatory structures of today, most specifically AML. In the beginning, Coinfirm had a bit of backlash from influencers and companies in the space saying that what we built didn't have any future and now some of those companies are among our global portfolio of clients.
About crypto. The reality is that the value and utility of many digital assets is non-existent and if it has no value or utility it's not only dead weight but a reputational risk on the industry. Speculation isn't what interests me about crypto so I am more interested in using crypto and blockchain technology to provide real value and solutions to real problems and needs. Over the past few years and especially during the ICO boom the convergence of industry players trying to explore and sell blockchain-based solutions which have very little knowledge about blockchain and crypto focused people trying to sell this complex technology to industry leaders. And I don't think that helped either as the majority of these ventures failed and further added to reputational risk. We are still in early stages and scratching the surface at applications of this technology and it has already come a very long way.
About decentralization. What we saw in the early days of blockchain and crypto is the ideological sale of total decentralization and privacy etc. As we've seen the capital quickly centralized into whales and various entities. Centralization is just part of human nature. But I believe that blockchain can actually bring a new layer of decentralization and promote trust among all parties involved in a given transaction. In the music industry, for example, Spotify is a centralized platform that "controls" and provides trust to users and artists. What I believe is that through a blockchain platform we can still provide that needed trust by leveraging a conversation between users and artists directly and thus fostering a decentralized focused system.
About Copernic Space. The Space industry is already worth hundreds of billions and is set to hit 1 trillion in the near future. Most people see only the physical part of that industry. A major segment is downstream applications or what we call digital space assets such as satellite data and imagery. Even entities such as NASA are trying to commercialize all these assets but haven't found the right way yet. We want to provide a marketplace not only for these national agencies but also for the private sector to interact with each other and transact with these digital assets. We are talking about data, IPs, software, etc. One case study we are working with is about an app called Zuma accessing this marketplace to buy data gathered from satellites that can help develop countries. And we are building this platform using blockchain and smart contracts to make it as smooth and trustworthy as possible for all parties. Our goal is to democratize space and make it accessible to everyone and we have a long roadmap ahead to make it happen.
---
More Interviews
Video Interview: Mamadou Toure, Founder Africa 2.0 Foundation – Digital Transformation In Africa 
Video Interview: Prof Darryl Newport, Director of Sustainability Research Institute (SRI) – Green Economy And The Future of Cities
Dinis Guarda Interviews Michael Terpin, Founder and CEO of Transform Group And BitAngels – Legendary Blockchain Investor And Crypto Investor Influencer
Anil Singh, Vivek B. Singh, Founders Procam And Creators Of The Tata Mumbai Marathon On The Growing Sport Industry in India
---
Grant Blaisdell Biography
Grant Blaisdell has been creating models and ventures at the intersection of tech, media, and branding from Los Angeles to Europe since his teens. Grant is an early innovator in applying blockchain technology to various industries, companies. As an entrepreneur, Grant has co-founded the leading Blockchain Analytics and AML company Confirm and the digital asset marketplace for the Space industry Copernic Space. As a lifelong musician and hip hop artist known as GB Savant, Grant also applies his technological work to his music with upcoming projects such as the album Mr. Crypto and the ticketing platform Tixy. Recently he has focused on applying hisHe has been working on multiple projects and research on art, culture, music and blockchain.
Grant was involved in the cryptocurrency ecosystem from a very early stage and played a vital role in establishing Coinfirm as the leading global RegTech firm. Founding CMO and Swiss Army knife that built the company brand into a global leader in its field with minimal resources. Responsible for the creation and management of Coinfirm's marketing, social media, PR, AMLT token sale and Network, as well as responsible for a large amount of partnerships and client acquisition globally. Helped build Coinfirm into an 8 figure company within a few years and continue to provide new opportunities both from a PR as well as business development end.
Grant frequently speaks at the top conferences such as TokenFest in San Francisco or London Blockchain Week and is recognized as one of the top influencers in the RegTech and blockchain space.
Notes related with interview and Grant Blaisdell
Fireside chat with Grant Blaisdell, CMO, and co-founder of Coinfirm and AMLT.
Coinfirm's AMLT Token Network just released a AML Oracle. The first solution for DeFi.  https://cointelegraph.com/news/regulation-is-coming-to-defi-but-can-it-be-enforced
Some more details on https://www.coinfirm.com/blog/defi-compliance-amlt-oracle/
Beginning of the year they launched Reclaim Crypto with some partners. Addressing the over $10b in stolen crypto assets. https://www.coindesk.com/theres-a-new-way-to-get-your-stolen-crypto-back
Some cases they are working on https://www.coindesk.com/quadriga-kroll-analytics
Their core AML and analytics platform with some of the largest entities in crypto use https://cointelegraph.com/news/binance-integrates-coinfirms-aml-platform-to-comply-with-fatf-rules
As to Copernic: https://www.coinspeaker.com/california-space-center-unveils-copernic-blockchain-system-for-the-space-economy/
Link – Sources
https://www.linkedin.com/in/grant-blaisdell-52761460/
https://www.crunchbase.com/person/grant-blaisdell
https://www.startupgrind.com/events/details/startup-grind-warsaw-presents-how-a-creator-from-california-starts-one-of-the-biggest-blockchain-companies-in-the-heart-of-europe/
https://cryptoslate.com/people/grant-blaisdell/
https://www.f6s.com/grantblaisdell
https://mlros.com/grant-blaisdell/
https://www.topionetworks.com/people/grant-blaisdell-5985b66378e0021ac9bc0a15
https://www.youtube.com/watch?v=83JnxuUUJ5o
https://poddtoppen.se/podcast/1332565102/crypto-basic-podcast-teaching-you-the-basics-of-bitcoin-and-the-world-of-cryptocurrency-cryptobasic/episode-217-cryptoconvos-grant-blaisdell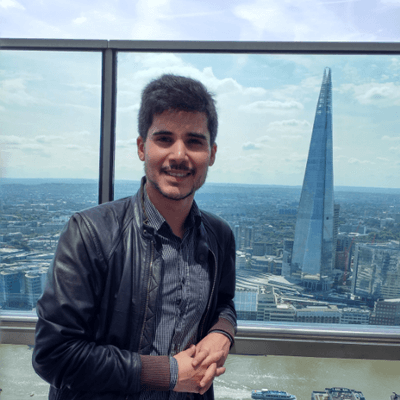 Hernaldo Turrillo is a writer and author specialised in innovation, AI, DLT, SMEs, trading, investing and new trends in technology and business. He has been working for ztudium group since 2017. He is the editor of openbusinesscouncil.org, tradersdna.com, hedgethink.com, and writes regularly for intelligenthq.com, socialmediacouncil.eu. Hernaldo was born in Spain and finally settled in London, United Kingdom, after a few years of personal growth. Hernaldo finished his Journalism bachelor degree in the University of Seville, Spain, and began working as reporter in the newspaper, Europa Sur, writing about Politics and Society. He also worked as community manager and marketing advisor in Los Barrios, Spain. Innovation, technology, politics and economy are his main interests, with special focus on new trends and ethical projects. He enjoys finding himself getting lost in words, explaining what he understands from the world and helping others. Besides a journalist, he is also a thinker and proactive in digital transformation strategies. Knowledge and ideas have no limits.