How CMOs Deal With The Challenges of Technology Part 2 Intelligenthq
In the first part of this article we have reviewed the results of a recent report entitled "Stepping up the challenge" that provided valuable insights given by 524 CMOs who are in the process of adapting their companies to the ubiquitous digital environment in which  we all exist today. In this second part, I will now review what is necessary to do concerning  three fundamental areas, as identified by the mentioned report:
To know how to use advanced data analytics procedures to understand deeply the customer
The most progressive enterprises pay close attention to all the signals provided by the customers across their journey. This means to be able to gather information from point-of-sale data, loyalty programs etc,  and to be able to conjugate such information with valuable insights from  other sources, including real-time conversations on social networks. All this info can be used as a basis to take decisions on a wide range of activities. This means that analytics is embedded in the day-to-day routine. According to the report  digital pacesetters are well advanced on this:
"Digital Pacesetters are also doing much more to extract useful insights from the wealth of data available to them, by combining and integrating data from both internal and external sources (see Figure 7)."
The clear advice of the report, to all CMOs is to become ready to transform yourself into a digital pacesetter. But how can you accomplish that? The report sketches an action plan:
Get the CIO on your side
Invest in analytics
Fuse for clues – which means to combine classical sources of information such as point-of-sale data, loyalty programs, etc. with the other sources such as the ones arising in the social media environments, for example in real time conversations with customers . 
Design rewarding customer experiences
There is a well known evidence that is shaping the way businesses operate nowadays:  If the customer lifecycle used to conclude itself at the point of sale, the situation is completely diverse now, due to the online world. Companies should therefore take advantage of the digital environments to speak with the customer, encouraging them to share their experiences. The goal should be to move to an approach to the customer that focuses on a sustainable relationship, which might transform customers into loyal advocates.
Digital Pacesetters, who are more willing to collaborate with customers are already advanced in such procedures, which will be mainstream sooner or later. The report gives  guidelines on how to put such a plan into action:  start with the big picture by creating a clear vision and plan, think about how to create value for your customers at every step on the consumer journey and convert customers to colleagues by facilitating a two-way dialogue.
CMOs plan to use certain technologies more extensively in the future.
Quite interestingly the report concludes that collectively, CMOs still have the same top goals they had in 2011 which were: "To design great mobile apps, engage customers via social media and manage customers effectively."
Some minor variations among them is that traditionalists and social strategists are primarily interested in developing apps for example, whereas digital pacesetters are focused in creating consistent cross-channel customer experiences.
To capitalize on new technologies to provide those experiences smartly and efficiently.
By the end of the road,  the goal is now how to use really well new technologies to deliver first rate customer experiences. Comparing this report to a similar one, done in 2011, there is evidence that companies in general have stopped trying to "tame social media" as it seems they are much less interested in  monitoring their brands on social networking or in sites and blogs than they were in 2011. Another revealing question is that the goal monetization in social media has "sunk to the bottom of their agendas".
CMOs face different challenges, depending on how far they´ve gone down the digital path Image source: Stepping up for the challenge IBM 2014
The advice given in this area is:
Prioritize mobility
Move to the future fast – Meaning that companies should explore the new technologies available, and establish collaborations and partnerships, as to be able to provide the customers with a great experience. It is also important to know as much as possible on analytics, and other technologies such as marketing automation, customer collaboration and relationship management tools. 
Connect the dots  – With the explosive emergence of so many digital platforms, social media networks and the mobile environment it is mandatory to investing in integrated software to manage your relationships with actual and prospective customers and ensure you interact consistently with them, regardless of the channels they use.
The full report can be read at CMO insights from the Global C-suite Study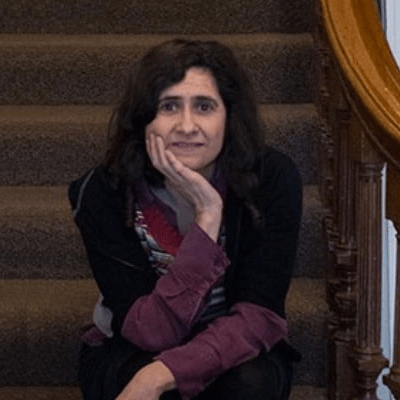 Maria Fonseca is the Editor and Infographic Artist for IntelligentHQ. She is also a thought leader writing about social innovation, sharing economy, social business, and the commons. Aside her work for IntelligentHQ, Maria Fonseca is a visual artist and filmmaker that has exhibited widely in international events such as Manifesta 5, Sao Paulo Biennial, Photo Espana, Moderna Museet in Stockholm, Joshibi University and many others. She concluded her PhD on essayistic filmmaking , taken at University of Westminster in London and is preparing her post doc that will explore the links between creativity and the sharing economy.