Michael Terpin, blockchain investor and founder and CEO of Transform Group and BitAngels among others, joins Dinis Guarda in this new interview for citiesabc.
A true legend in the blockchain and crypto space, Michael Terpin shares his expertise on the current state of blockchain and digital assets and how the COVID-19 crisis is impacting the industry. Mr. Terpin also tells us about his activities in the cryptocurrency and blockchain space, including the theft of millions of dollars in crypto in 2018 and BitAngels, the first angel investor group focused on identifying, funding and mentoring seed- and early-stage startups in the digital currency space, including Bitcoin.
In this interview, Michael Terpin  looks at his beginnings in newswire, PR businesses and the advent of the internet. "I learnt about technology before the reporters did. And the internet was the first disruptor, so I started working and thinking about how to take advantage of this new technology and in 1993 I created what was going to be the seed for the first internet-based newswire ever." This "gambling," as Terpin tells us, went from a small internet company to become one of the most important newswires in the world: Transform Group.
Mr Terpin became the CEO of Terpin Communications (previously The Terpin Group, prior to 2001 sale to Morgen-Walke/Lighthouse, now Financial Dynamics) in January, 1990. The company was one of the first PR firms to specialize in new media and technological convergence PR, going back to the earliest days of multimedia and the Web. The firm later pivoted to become a PR firm specializing in emerging technologies and market entry, with a solid portfolio of Web 2.0 and enterprise software clients. Terpin Communications had some of the biggest companies in the world as clients, including Japanese video game behemoth Konami, but also small companies and startups. Because as he tells us: "What I really loved to do was to help entrepreneurs and startups and watch them go from nothing to something."
In 1994, Michel Terpin founded Internet Wire, now known as Marketwired the first Internet-based company newswire. Terpin's inspiration for creating the world's first Internet-based press releases network was "the number of complaints he received from journalists who would have to retype press releases faxed to them by the incumbent press release newswires of the day." He later went on to found Transform Group in January, 2014, a holding company which owns three companies, SocialRadius, Transform PR, and Transform Events.
As Michael Terpin tells us, Transform Group is a global public relations, blockchain advisory and events firm that has served over 250 clients in the blockchain space, including more than 30% of the CoinMarketCap 100 companies and foundations. Terpin is also known for founding Marketwire, which was one of the world's leading business newswires and which has since been merged with GlobeNewswire.
At the forefront of innovation: Blockchain and Crypto
Michael Terpin has always been linked to technology and at the forefront of innovation. The Internet gave way to other technologies, like AI and blockchain, which are said to drive innovation in the near future. Asked by host Dinis Guarda how he saw the shift from the internet years to blockchain, Mr Terpin says that "History doesn't repeat itself but it often rhymes, quoting writer Mark Twain, and I saw a lot of similar synergies between what happened with the growth of the internet and blockchain. I remember in 1994 when I launched Internet Wire and I had major companies telling me that they will never go to the internet because it was too difficult for normal people to understand and fully embrace this new technology. In fact the Internet in 1994 and 1995 was an horrible experience for the average citizen, they didn't have audio, video, it was really slow, etc. And now we can watch streaming services on our smartphones. What really made the difference was the speed and developments in graphic user interface. And now, we are at the same stage with blockchain. We are still in those early years when people don't really understand this technology and everyone thinks it is just too complicated."
Mr Terpin joined the blockchain and cryptocurrency space in 2013. In fact, he saw the first Initial Coin Offering (ICO) ever made in history. "In those years, Bitcoin was perceived as a very dark asset that was only worth it to buy illegal things. We now have a more mature crypto market that has led to different applications. The same as how companies use the internet: Amazon is not the same as Facebook but both use the internet. So crypto and blockchain companies now are using blockchain in different ways. I strongly believe Bitcoin will remain as a store of value but other cryptocurrencies will be able to innovate to payments, for example." 
Regarding crypto and blockchain investment, Michael Terpin is a well-known investor, channelled through three initiatives: BitAngels, the first angel investor group focused on identifying, funding and mentoring seed- and early-stage startups in the digital currency space, including Bitcoin. In July, 2014 Terpin founded Flight.VC (Bitcoin Syndicate), the first and largest angel syndicate for investing in bitcoin- and cryptocurrency related companies. While in 2015, Michael Terpin co-founded bCommerce Labs, an ecommerce bitcoin company incubator, which has launched its first company (Crytpomarket) and soon its first ICO. In 2017, he joined Alphabit Fund, a $300 million digital currency fund, as special advisor, CMO and head of their ICO investment committee. In parallel, he became, in 2017, an advisor to ICOBox, a new platform that helps anyone with a great concept or asset do an end-to-end ICO for equity and/or low fees.
---
More interviews
– Brittany Kaiser: Data Arms Race, Cambridge Analytica and Digital Privacy
– Emmanuel Daniel, Founder of The Asian Banker, Financial & Investment Industry Challenges in a Covid-19 New World
---
In 2018, he lost $24 million worth of cryptocurrency due to a SIM-swap scam. A SIM Swap hack is when an individual or group of individuals gain control over a person's mobile phone by using the SIM card to steal the identity of the person. Once the perpetrators have a cloned phone by using two-factor identification they reset passwords to gain access to the target's various accounts. Michael Terpin sued Nicholas Truglia for the theft and won $75.8 million civil judgment against SIM Swap perp Nicholas Truglia.
Michael Terpin is the only PR executive to be twice named to the Los Angeles Business Journal's list of the most influential technology leaders. He was a finalist in the 2000 Ernst & Young Entrepreneur of the Year Award. He has also been profiled in PRWeek and O'Dwyer's PR Report, and has been a guest columnist for O'Dwyer's PR Daily.
Michael Terpin holds a Master of Fine Arts in Creative Writing from SUNY at Buffalo and a dual bachelor degree in Newspaper journalism and English literature from Syracuse University. He serves as an advisor to SU's Newhouse School of Public Communications, where he was inducted into its prestigious "Wall of Fame" in October 2000.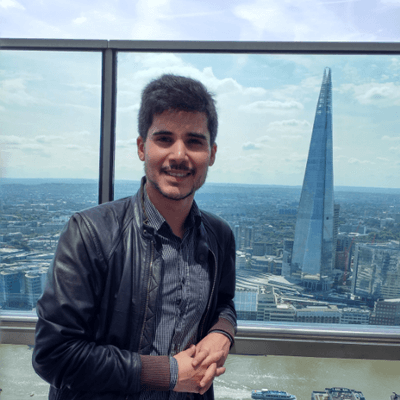 Hernaldo Turrillo is a writer and author specialised in innovation, AI, DLT, SMEs, trading, investing and new trends in technology and business. He has been working for ztudium group since 2017. He is the editor of openbusinesscouncil.org, tradersdna.com, hedgethink.com, and writes regularly for intelligenthq.com, socialmediacouncil.eu. Hernaldo was born in Spain and finally settled in London, United Kingdom, after a few years of personal growth. Hernaldo finished his Journalism bachelor degree in the University of Seville, Spain, and began working as reporter in the newspaper, Europa Sur, writing about Politics and Society. He also worked as community manager and marketing advisor in Los Barrios, Spain. Innovation, technology, politics and economy are his main interests, with special focus on new trends and ethical projects. He enjoys finding himself getting lost in words, explaining what he understands from the world and helping others. Besides a journalist, he is also a thinker and proactive in digital transformation strategies. Knowledge and ideas have no limits.