IBM's VP and chief technology officer for the Global Public Sector Guru Banavar, spends a lot of time pondering the future of smart cities. In his role he spends a lot of time with city-oriented clients and partners. "Cities are where the action is. That's where innovation is happening. That's where the opportunities are. The important cities almost ignore national borders. They become their own ecosystems and connect with other cities seamlessly".
A recent Forrester report says IBM is one of only two vendors, that brings all the pieces of the Smart City puzzle together. "The breadth and depth of capability in software and services for city planning and management, human and infrastructure services, along with the ability to analyze and integrate the information and provide executive dashboards and citizen interaction is probably unmatched in the market."
A "smart city" uses digital technology to deliver better, more efficient services to its citizens. It enables access to information via data collected from devices and sensors that are embedded in roadways, energy and water infrastructure, buildings and more. For example, smart power and water grids improve efficiency and reliability, as well as provide customers with detailed information to help them reduce their bills. For another example, a smart transportation network optimizes multi-modal travel throughout the city with real-time bus updates, taxi locations, and the ability to reserve parking spots.
Intelligent infrastructure: the rise of smart cities
Likeminded professionals interested in Smart Cities, now have an addtional ally in the fight to achieve prosperity and sustainability. In May, more than a dozen top technology firms — including some of the world's largest — have formed the Smart Cities Council to provide cities with tools and best practices. Operating under the banner "Livability, Workability, Sustainability," the Council has gathered the world's foremost firms in areas such as smart energy, water and transportation.
These firms, which make up the Council's Steering Committee, include Alstom, AT&T, Bechtel, Cisco, Electricite de France, General Electric, IBM, Itron, Microsoft, National Grid, Qualcomm, and S&C Electric.
All over the world, rapid urbanization is putting enormous stress on city resources and infrastructure," explained founding Chairman Jesse Berst. "Cities are at a crossroads; many are nearing the point at which they could easily become overwhelmed by issues related to crime, congestion, and public health and safety. To prevent this, cities can use smart technologies to not just manage problems, but to usher in a new era of prosperity and sustainability."
If you thought that these ambitions were not being taken seriously, The Smart Cities Council recently announced its Advisory Board comprised of the world's foremost independent organizations of experts on smart city technologies. The Advisory Board is comprised of more than fifty experts and teams from research, academia, non-profit advocacy groups and municipal governments.
Over the next twenty years, the world's 700 largest cities are projected to make a cumulative infrastructure investment of $30-$40 trillion, but many cities do not know where to begin.
The Advisory Board also plays an integral role in informing and shaping the content of the Smart Cities Council Readiness Guide – the first collaborative and comprehensive framework for a smart city. Launching this coming November in Barcelona, this vendor-neutral guide will provide city leaders with a conceptual roadmap to address technology strategies in a holistic way.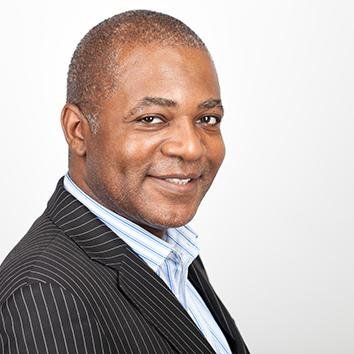 Hayden Richards is Contributor of IntelligentHQ. He specialises in finance, trading, investment, and technology, with expertise in both buy-side, sell-side. Contributing and advising various global corporations, Hayden is a thought leader, researching on global regulatory subjects, digital, social media strategies and new trends for Businesses, Capital Markets and Financial Services.
Aside from the articles, interviews and content he writes for IntelligentHQ, Hayden is also a content curator for capital markets, analytic platforms and business industry emerging trends. An avid new media explorer Hayden is driven by a passion for business development, innovation, social business, Tech Trading, payments and eCommerce. A native Trinidadian, Hayden is also a veteran, having served with the Royal Air Force Reserves for the past 10 years.
Follow Hayden on Twitter @HaydenARichards, linkedin.com/haydenhrichards and http://www.scoop.it/u/hayden-richards