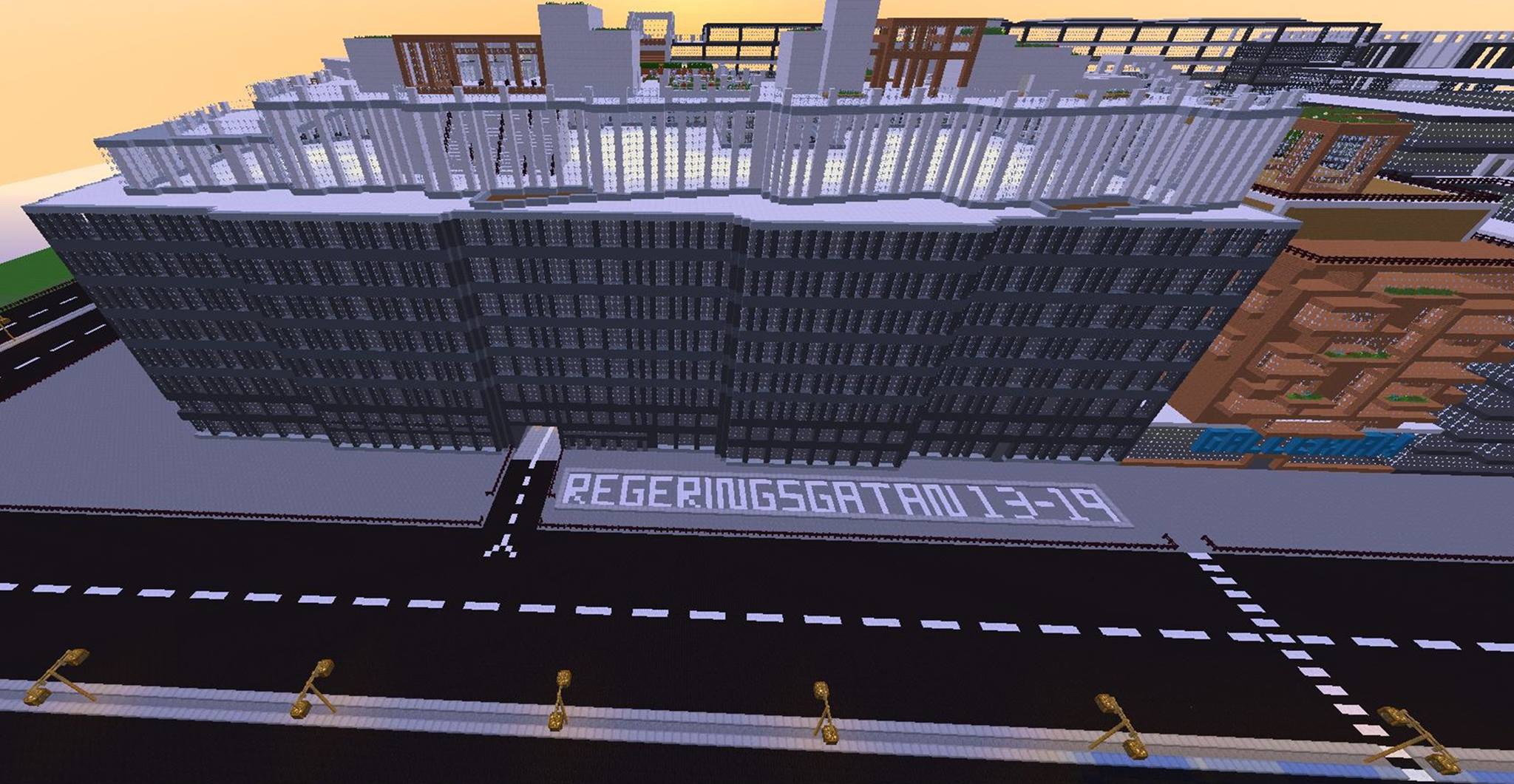 Last week,  AMF Fastigheter, one of Sweden's leading pension companies, has partnered with Microsoft to launch the construction for its 130,000sqm Urban Escape Stockholm regeneration, through a unique gaming collaboration with Minecraft and a group of schoolchildren.
A class of 20 school children were invited to blow up the city centre of Stockholm (virtually!) and rebuild it on Minecraft, the way they would like to see it.   Challenging convention, it was the ten-year-olds who had the honour of marking the ground breaking ceremony, when they used virtual TNT to 'flatten' a part of  the city centre district in the Minecraft world.
This all took place as contractors began construction work on the real site nearby – the first time a property development has been launched simultaneously in both virtual, and literal reality. The students from Loviselund School in Hässelby, Stockholm were then challenged to design and rebuild their own unique interpretation of the Urban Escape Stockholm neighbourhood in Minecraft – built by online gaming community Team ProPain. One of the childrem, Michelle (10 year old) said, reflecting about her experience:
"If I work in an office in the future, I would have plenty of flowers and trees so it won't be as boring. So, today, we built apple trees and lots of plants inside the office."
Karolin Forsling, Chief Development Officer at AMF Fastigheter said: "We believe in collaboration in the creative process, and as developers of urban spaces we want to engage with Stockholm's 'future talents', the people who will live, work and play in this city. By partnering with Minecraft, we are giving young people a chance to shape one of Europe's fastest growing cities and we're inspired by how they have challenged convention and sparked new ideas."
AMF Fastigheter will be taking inspiration from the students' designs in the final delivery of elements such as the hotel and the Urban Escape Rooftops – Stockholm's first public garden space built in the skies, connecting three buildings at roof-level.
At the launch, Joke Palmkvist, Business Unit Manager of schools and higher education at Microsoft, spoke about how games like Minecraft give students opportunities to develop new skills in an environment that also challenges them creatively. She said:
Minecraft is a natural bridge to working with coding in the classroom, which is a prerequisite for students to understand the digital world. Any of these students could be one of the creators of the next Minecraft, Snapchat or Spotify.
Set for completion in 2019, Urban Escape Stockholm is championing a new approach to city development in the heart of the Swedish capital, with 130,000sq m of mixed use space anchored by two hotels and connected at sky-level by a unique rooftop gardens concept. The scheme will comprise five buildings, four streets and two squares – including a shopping centre, two hotels, office and retail space, restaurants, venues and the pioneering Epicenter, Stockholm's first innovation house.
About AMF Fastigheter: AMF Fastigheter is one of Sweden's largest property investment and development companies, focusing on urban commercial office and retail premises in Stockholm. The real estate portfolio is dominated by core CBD properties. Some of the best known properties are the well-established and successful shopping centre Gallerian, pioneering retail development Mood Stockholm, and the new vibrant city space Urban Escape Stockholm, all situated in downtown Stockholm.
AMF Fastigheter is a wholly-owned subsidiary of AMF, one of Sweden's leading pension companies. In addition to commercial real estate, AMF has a substantial exposure to the residential sector through the residential company Rikshem, a joint venture between AMF and the Forth Swedish National Pension Fund. The AMF Group's real estate portfolio has a current market value of approximately EUR 4.9 billion (including ownership of Rikshem and a share of commercial real estate in Finland), resulting in an allocation to the real estate of approximately 13 per cent of AMF's total investment portfolio.
About Urban Escape Stockholm Urban Escape Stockholm is a neighbourhood regeneration project in the heart of central Stockholm, comprising five buildings, four streets and two public squares. It seamlessly integrates offices, hotels, retail, restaurants, venues and services, while the innovative Urban Escape Rooftops will be the centre piece of the city centre development, a public rooftop space that will span across and connect three buildings. The Epicenter digital innovation house launched earlier this year, as the first phase of the Urban Escape Stockholm neighbourhood.
Tapping into Sweden's reputation as early adopters of new technology, Epicenter creates an environment specifically designed to encourage knowledge sharing and attract the best talent, drawing creative minds and innovative entrepreneurs to Stockholm, as it begins to take its place as one of the digital capitals of Europe. In total, Urban Escape Stockholm will expand the existing 95 000 sq m of property to approximately 130 000 sq m, of which 62 000 sq m will be dedicated to offices, 29,000 sq m to hotel and conference facilities, and 38,000 sq m to commercial and restaurant space. Contractors NCC and Skanska have been appointed to deliver the programme, with construction due to complete in Spring 2019. The development on Brunkebergstorg will be delivered together with the City of Stockholm and Stena Fastigheter (Hotel Sergel Plaza). The development of Regeringsgatan will be delivered along with Vasakronan Real Estate, Pembroke and Hufvudstaden.
About Microsoft Microsoft is a strategic partner of Epicenter, Stockholm's first house of digital innovation and part of Urban Escape Stockholm.  Microsoft was founded in 1975 and is a world-leading technology company that helps businesses and individuals reach their full potential. In Sweden, Microsoft has approximately 600 employees.
About Minecraft Minecraft is one of the world's most popular computer games, in which players place blocks to build anything they can imagine. The game's extensive open-world structure allows players to create structures and artwork on various multiplayer servers or single-player tracks. Minecraft can be played on PC, game consoles and phones. Minecraft has been released for Windows, Mac OS, Android, iOS, Xbox 360, Playstation 3, Playstation 4, PlayStation Vita, Xbox One and Linux. The full version of was released on 18 November 2011. The company behind Minecraft, Mojany, became hugely successful following the game's creation and was acquired by Microsoft in 2014 for $ 2.5 billion has a user base of 50 million paying customers and as many non-paying customers.
About Team ProPain Team ProPain was founded in 2010 as a gaming community. They developed into a professional Call of Duty team and have achieved great success in Europe. Today, the community is made up of 30 players with expertise in, CoD, GTA, Street Fighter, WoW and LoL. They have taken on the task of producing Urban Esacpe Stockholm on Minecraft and are sponsored by, among others, Gamereactor, Madcatz, Tritton and Elgato.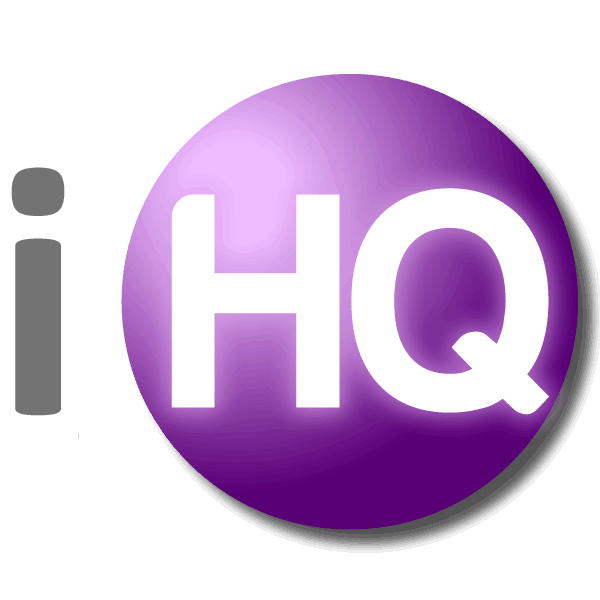 IntelligentHQ Your New Business Network.
IntelligentHQ is a Business network and an expert source for finance, capital markets and intelligence for thousands of global business professionals, startups, and companies.
We exist at the point of intersection between technology, social media, finance and innovation.
IntelligentHQ leverages innovation and scale of social digital technology, analytics, news and distribution to create an unparalleled, full digital medium and social business network spectrum.
IntelligentHQ is working hard, to become a trusted, and indispensable source of business news and analytics, within financial services and its associated supply chains and ecosystems.