You're wondering what to get friends and family for another round of birthdays this year. And with Christmas just a few months away, you'll need to come up with a lot of good ideas pretty soon. Why not an eReader? Based on helpful lists from Bustle, Huffington Post and Wise Ink blog, here are a few reasons eReaders will hit the sweet spot for your family and friends:
Your Moving Pals
If your friends are moving to a new place and you've seen the mountain of books they're struggling to take with them, make it easier for them—and you (because you'll probably end up lugging some of those boxes along too when you help out. It's what pals do). With an eReader, they can get their entire library in there so they can leave a few of the boxes behind. And if they're moving to a smaller place, then having an eReader saves them on storage and living space. They've still got their books, of course. But this way, they can add to their collection without having to add to the crazy pile they already own. By keeping those books in the cloud, they can turn their living space into a cozy home sans the crowded feel. Which also means more space for you whenever you swing by. Points for you on scoring an awesome side benefit right there.
Your Globe-trotting Sister
Your sister is always going off to parts unknown. Sometimes it's a backpacking trip through Central Asia. Sometimes it's a side trip to Capri. You're not sure where she'll run off to next. What better gift to get her than an eReader? Being on the road a lot means she probably doesn't have that much space in her luggage or backpack for a couple of the books she loves. And you know she loves books. She still hasn't returned your Roald Dahl collection or your dog-eared copy of Unexplained Mysteries. So load up that eReader with her favorite titles, mix it up with some of your own—ones you're positive she'll like—and hand it over as a gift. You'll win best Sister Gift Award and get the handy side-benny of lording it over her.
Your Nieces, Nephews or Kids
Got a niece or nephew or your own kids? Want them to love books as much as you do? Well getting them an eReader is one way to do it. Plus, with popular online bookstores like Barnes a& Noble offering eReaders—NOOK in this case—you don't just get a free reading app in the bargain, you also give the tiny tots a chance to browse for books online and pick out the ones they really like. What could be more awesome than teaching them how to appreciate and shop for books at an early age? Also, with an eReader, you get them to start reading and keep them occupied at the same time! Double win! They're reading and all is quiet in the world. What could be better?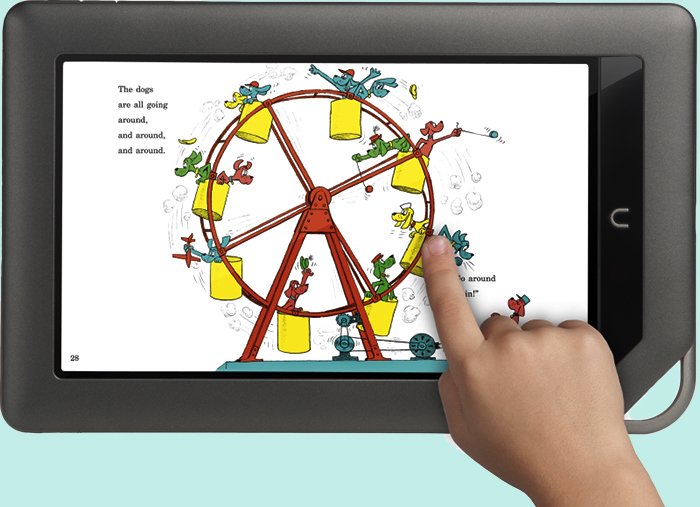 Your Parents
Know how frustrating it is to read something when the print is so tiny you'd have to trade your bifocals for a microscope? Don't let that happen to Mom and Pop. Help make their reading experience the best, most comfy one they can get. With an eReader, they can customize their fonts and adjust the size or text or background of the screen—along with a few others to help them get more control over their reading experience. While being able to adjust font sizes might seem like such a small thing, it improves the reading experience in a major way. And since they can adjust screen brightness too, you can at least rest easy, knowing that they're not putting too much strain on their eyes. Especially true if your parents love to read. No surprise there, of course, since it's probably one of the first things you learned from them.
You
You've been good this year. Or maybe your birthday is coming up. Or the weather's been gloomy or sunny and you really just want a lovely pick-me-up token for yourself. Go for an eReader. It's slim and lightweight so it won't be a problem to carry it around. Dreading the long lines at checkout? No need, when you have an eReader and engrossing thriller or romance to get you through the next few minutes. Loath it when people strike up conversations with you based on the book you're holding? No more. With an eReader, you keep the nosies at bay. And because no one knows what you're reading—unless they're reading over your shoulder—then you can pretty much sink into whatever reading material you want, anywhere you want.
So there you have it—reasons why the eReader will be your best bet for this year's birthday gifts. And they're pretty great reasons. So what are you waiting for?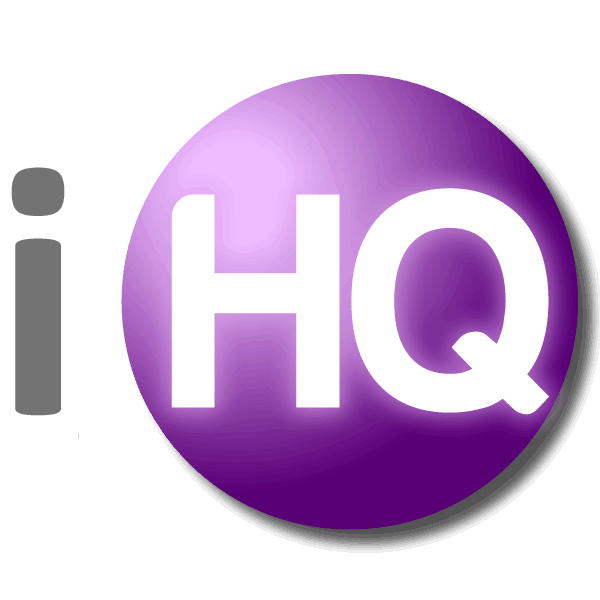 IntelligentHQ Your New Business Network.
IntelligentHQ is a Business network and an expert source for finance, capital markets and intelligence for thousands of global business professionals, startups, and companies.
We exist at the point of intersection between technology, social media, finance and innovation.
IntelligentHQ leverages innovation and scale of social digital technology, analytics, news and distribution to create an unparalleled, full digital medium and social business network spectrum.
IntelligentHQ is working hard, to become a trusted, and indispensable source of business news and analytics, within financial services and its associated supply chains and ecosystems.