Image Source: Nesta
Do you ever wonder what the world might be like in decades to come? FutureFest is the brainchild of Nesta, a "flagship weekend event of immersive experiences, compelling performances and radical speakers". The goal is to challenge perceptions of the future and create excitement and interest. FutureFest revolves around a series of themes, including Future Democracy, Future Global, Future Machines, Future Money, Future Music and Future Thrills. If you want to attend, the event will be held at Vinopolis in London on 14th and 15th March. It may be well worthwhile to do so, as some of the speakers that are lined up look likely to spark some excellent debate. For example, exploring the topic of Future Democracy, Nesta has secured the appearance of Edward Snowdon, infamous former NSA contractor, via video link. On the Saturday this will be live and on the Sunday it will be an edited re-broadcast of the day before. To contribute to the debate, Vivienne Westwood the famous fashion designer and activist will be discussing the end of capitalism and will be in discussion with Edward Snowdon. Also discussing the Future Democracy will be Baroness Helena Kennedy QC, the Head of Mansfield College at Oxford University. She will be contributing on the challenges of future democracy. Natalie Bennett, the Leader of the Green Party of England and Wales will also be appearing for this theme in the programme, as will Matthew Herbert, a musician. Journalist Owen Jones, the author of 'The Establishment and How They Get Away With It' will be inputting his views, as will Icelandic Birgitta Jonsdottir, Poetician for the Pirate Party in the Icelandic Parliament. For her part she will be discussing the challenges of net-era politics. This diversity of individuals and topics promises a rare treat on the theme of Future Democracy.
Another of the big highlights of the event is the theme of Future Machines. Perhaps one of the most interesting speakers in this segment is Ghislaine Boddington, creative director of Women Shift Digital and body>data>space. Boddington is an artist researcher, dramaturge, curator and thought leader. She specialises in body responsive technologies. Women Shift Digital was launched in 2014 with a remit to celebrate women working in the digital sphere. Boddington focuses on
"…the representation of our physical selves and our identities in virtual environments and the hyper enhancement of our human senses through the digital transmission/reception of body data, such as touch, motion, biofeedback and gesture."
At FutureFest, Boddington will be speaking on the Fate of Human Skill and Sensibility Under Radical Automation, and The Gender Setting: Flexible Technology, Narrow Sexuality. Boddington isn't the only speaker on Future Machines, and other delights in this area include Ije Nwokorie the CEO of Wolff Olins who will speak on The Future of Creativity (In an Age of Automation), Dr. Michael Osborne the co-investigator of the Oxford Martin Programme on Technology and Employment who will speak on the Future of Employment, and Hannah Redler, curator of the Open Data Institute who will speak about how visualisation can help people to get the best from big data. Maybe Future Thrills is a theme that is more up your street? In that case you may enjoy the discussion by Dr. Morgaine Gaye, a Food Futurologist on the Future of Confectionery. Gaye will also pair up with Paul A. Young to offer the Sweetshop of the Future so that you can get a taste of what is in store. Mr Lyan, will present "Stay Healthy – Drink Alcohol / Toast to Your Health… in 2050" which will be a treat for some, and Professor Adrian David Cheok, professor of Pervasive Computing at City University London will describe the Future of Intense Thrills. These are just some of the highlights of the two day event that participants will be able to enjoy. On the practical side, tickets can be purchased from the event website. There are three options – participants can buy a weekend ticket, or a Saturday ticket or a Sunday ticket. A day ticket is £50, or £40 for students, and the weekend ticket is available for £80 (or £70 for students). Bear in mind that the event is not suitable for those under the age of 18. Sign up now to make sure you do not miss out!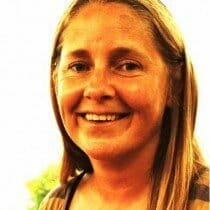 Paula Newton is a business writer, editor and management consultant with extensive experience writing and consulting for both start-ups and long established companies. She has ten years management and leadership experience gained at BSkyB in London and Viva Travel Guides in Quito, Ecuador, giving her a depth of insight into innovation in international business. With an MBA from the University of Hull and many years of experience running her own business consultancy, Paula's background allows her to connect with a diverse range of clients, including cutting edge technology and web-based start-ups but also multinationals in need of assistance. Paula has played a defining role in shaping organizational strategy for a wide range of different organizations, including for-profit, NGOs and charities. Paula has also served on the Board of Directors for the South American Explorers Club in Quito, Ecuador.