For Digital Marketeers responsible for a firm's Business Strategy, how can you increase ROI and accountability?. Perhaps that is the question that is keeping you and your colleagues up at night.  Do you have a road map?. Digital marketing strategies are made up of digital assets.
There are two aspects of planning web assets in a digital marketing plan I want to highlight. There is pre planning, even for existing web assets such as the current website. And, there is the ongoing maintenance and updates of web assets. Web assets need to be updated regularly for technology reasons and for content reasons.
An added benefit to a roadmap is that it serves as a communication piece for stakeholders such as decision makers who have approved the digital marketing plan budget, but are not involved in the details. The roadmap literally paints a picture of the scope, effort and timeframe of a digital marketing plan.
Specifically within digital marketing, how can you accomplish this systematically and without getting sidetracked by the hype of the day or whichever digital channel is yelling the loudest?. For starters you should be aware of the five main points, that form the basic outline of a digital framework strategy:
1. Define  Clearly Your Digital Mission
Your task is to define how the channel should be contributing to your overall business and to the customer life cycle across multiple channels.
2. Select Your Overall Digital Strategy
This includes the presences that you should prioritize (e.g. website, mobile, Facebook, etc.) and their related "site types" or business models, i.e.
eCommerce,
Lead generation,
Customer service,
Content/publishing,
Brand marketing.
Based on these decisions you can then derive the top five KPIs (key performance indicators) that you should manage the digital channel towards. You can also form an initial opinion on the ad channels that suggest themselves for the audience that you wish to reach.
3. Interactivity
Digital's unique strength is interactivity. Look at google and google glass. Doing Digital well, means to make appropriate use of its interactive capabilities when promoting your brand and product offering. Interactivity means taking promotion, which is one of the 4 classical Ps in the marketing mix, and expanding it by focusing on many more Ps that digital is really good at: persuasion, permission, personalization, growing net-promoters.
4. Accountability, Optimization and ROI Measurement
The other strengths of Digital are measurability and testing. Put these to use towards continuous improvement.
5. Technology Strategy and Selection
Finally, your use of digital marketing technology should of course be determined by the digital and interactive marketing strategies that you are going after. Digital Marketing has hundreds of individual factors that can make or break your success in business. Hallam Internet Limited has compiled all the factors of digital marketing and mapped them out in an easy to read diagram in the style of the London Tube Map that clearly displays how each major factor breaks down.
I think it is really cool and deserves a space in your Pinterest board. For example in terms of SEO Content, you would need to think about unique and fresh material, Google authorship and Infographics. This really usefull and worth printing and displayed in constant view. Mine is in front of my monitor!.
See more at: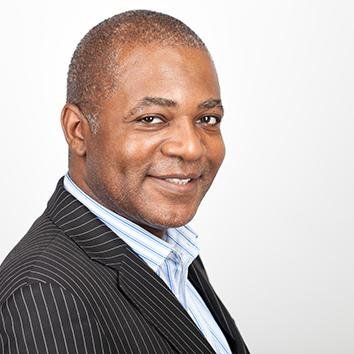 Hayden Richards is Contributor of IntelligentHQ. He specialises in finance, trading, investment, and technology, with expertise in both buy-side, sell-side. Contributing and advising various global corporations, Hayden is a thought leader, researching on global regulatory subjects, digital, social media strategies and new trends for Businesses, Capital Markets and Financial Services.
Aside from the articles, interviews and content he writes for IntelligentHQ, Hayden is also a content curator for capital markets, analytic platforms and business industry emerging trends. An avid new media explorer Hayden is driven by a passion for business development, innovation, social business, Tech Trading, payments and eCommerce. A native Trinidadian, Hayden is also a veteran, having served with the Royal Air Force Reserves for the past 10 years.
Follow Hayden on Twitter @HaydenARichards, linkedin.com/haydenhrichards and http://www.scoop.it/u/hayden-richards