Silicon Valley is not the birthplace of all tech-based startups, nor the source of all venture capital, but over the past fifty years, the Valley's entrepreneurs have refined the art of company-building into a science. A certain mystique has developed about Silicon Valley, one that gets distorted and magnified the farther away from the Valley you are. The world believes that Silicon Valley is the place to start and build a technology company into a global leader. But how does it actually work?
Decoding Silicon Valley: The Insider's Guide is a book written by Michelle E. Messina and Jonathan C. Baer that will launch in March 2016.
The authors of the book are insiders from Silicon Valley's tech startup world! Michelle E. Messina is CEO of the international advisory and training firm, Explora International LLC. As a serial entrepreneur, international consultant, and trainer, Michelle pioneered Silicon Valley's Best Practices training and education programs in 2004. She leverages a strong revenue, marketing, and operational background to help companies identify new market opportunities, build predictable revenue streams, and turn around difficult situations. Michelle has worked in more than 30 countries over the past 10 years with client reach that includes 20+ international governments, 1000's of companies, and dozens of corporate accelerators and universities. She is on the board of Innovation Center Denmark and LatinaVIDA and mentors entrepreneurs with GSVLabs, Endeavor Global, and The Last Mile Program @ San Quentin Prison.
Jon Baer is a recovering venture capitalist who loves working with early stage companies around the world. He was the founder and CEO of two venture-backed companies, one of which was a spinout from SRI International. Jon now spends his time teaching, mentoring, and advising early stage companies with leading accelerators and investors around the world. He believes that startups require tough love; and need to focus on money, metrics, and milestones. Jon teaches startup CEOs to say less, because less is more.
The book is promising! It is designed to help you better understand and appreciate Silicon Valley—including the more subtle aspects of the Valley that are, in fact, hidden in plain sight. You will learn about Silicon Valley best practices, and about the Valley's unique vantage point for evaluating startups. It helps you as well understand the rules that can and should be broken, and the value of experimenting and iterating until you either find success, or run out of money and fail.
Decoding Silicon Valley: The Insider's Guide includes interviews with serial and first-time entrepreneurs, leading venture capitalists, and many others who are part of the Valley ecosystem. Notable interviewees include Ann Winblad of Hummer Winblad, Dave McClure of 500 Startups, Joe Kennedy of Pandora, and Phil Libin of Evernote. The interviews provide colorful stories, surprising anecdotes, and telling insights about what really happens in Silicon Valley.
What led the authors to write the book, was when they discovered with surprise that no one had yet written a book on this topic. Or as some have said, this is the book they thought was already written. Here's what you will find in each chapter:
Chapter 1 – Silicon Valley Matters: Silicon Valley is the most influential ecosystem in the world, organized without a master plan. We touch upon the history of the Valley and delve into its mystique—including the truth and the little lies that characterize the region. We introduce the Silicon Valley mindset, a unique approach to evaluating businesses, identifying market needs, finding customers, and scaling a startup into a global business.
Chapter 2 – The Silicon Valley You See: There are lots of misconceptions as to how Silicon Valley is organized and how it really operates. Does the region have a fence around it? And where is the sign that says Welcome to Silicon Valley? We help you understand the unique patchwork of institutions, resources, and influencers that make up the Valley.
Chapter 3 – The Silicon Valley You Must Experience: Understanding how to connect and build a curated network of people who can help you grow your business is as important as what actually happens in Silicon Valley. There is a disproportionately large number of people involved with startups in the Valley. Events and meetups bring them together on a regular basis, enabling "random, happy accidents" where people get connected. We provide some practical tips on how to pitch, we detail a number of the more common mistakes made by entrepreneurs when pitching, and we look at why pitch competitions and "demo days" are merely the first of many steps in raising capital.
Chapter 4 – Hidden Silicon Valley: The core values of Silicon Valley shape who we are, while our behavior and communication style shapes the way we do business. Many of these aspects of Valley life are not obvious, particularly if you're here only for a short period. They are hidden in plain sight, and understanding them can improve your chances of successfully mastering Silicon Valley.
Chapter 5 – The Silicon Valley Mindset: Silicon Valley has a unique approach to creating,
growing, and scaling companies, something we call the Silicon Valley mindset. That perspective, coupled with a focus on experimentation and execution, has allowed the Valley to create large, highly profitable global businesses. Luck and serendipity can also have a significant impact on the success of startups. We look at the best practices that are used throughout the Valley, some of which can be selectively applied to startups elsewhere.
Chapter 6 – Breaking the Rules…and Other Tactics: Entrepreneurs break rules all the time— some of which are cultural, while others are behavioral. And sometimes the entrepreneur boldly challenges conventional wisdom. In this chapter, we look at the characteristics of successful entrepreneurs and provide tips from the trenches that help you navigate the startup journey. Silicon Valley has produced both great successes and catastrophic failures. We look at a number of reasons why companies fail.
Chapter 7 – Silly Valley: The myths and legends seem to be bigger the farther away you get from Silicon Valley. We take on twelve of the most common misconceptions that exist about Silicon Valley and set the record straight. We also include stories from Silicon Valley veterans who share some of the silly things they've seen happen in the Valley.
Chapter 8 – The Road to Silicon Valley: Learn what you need to do before, during, and after a visit to Silicon Valley to be more effective and successful. We help answer key questions such as Which is the right accelerator or incubator for my company? Should I pay for introductions and connections? and How can I avoid the most common mistakes entrepreneurs make while doing business in the Valley?
Chapter 9: Everywhere Matters: Entrepreneurs are everywhere. Silicon Valley is not the only place to locate when you're starting or growing a successful business. Wherever you are, you need help and support. We cover the key resources that you and your fellow entrepreneurs require for success, and we discuss the things you can initiate in your own region in order to be successful.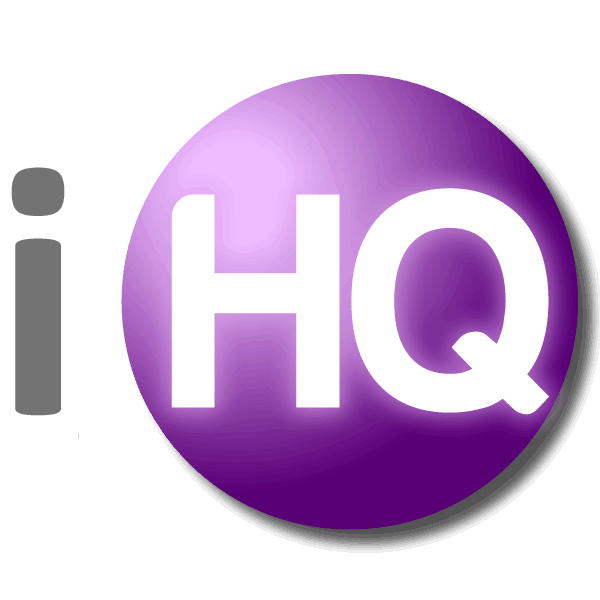 IntelligentHQ Your New Business Network.
IntelligentHQ is a Business network and an expert source for finance, capital markets and intelligence for thousands of global business professionals, startups, and companies.
We exist at the point of intersection between technology, social media, finance and innovation.
IntelligentHQ leverages innovation and scale of social digital technology, analytics, news and distribution to create an unparalleled, full digital medium and social business network spectrum.
IntelligentHQ is working hard, to become a trusted, and indispensable source of business news and analytics, within financial services and its associated supply chains and ecosystems.