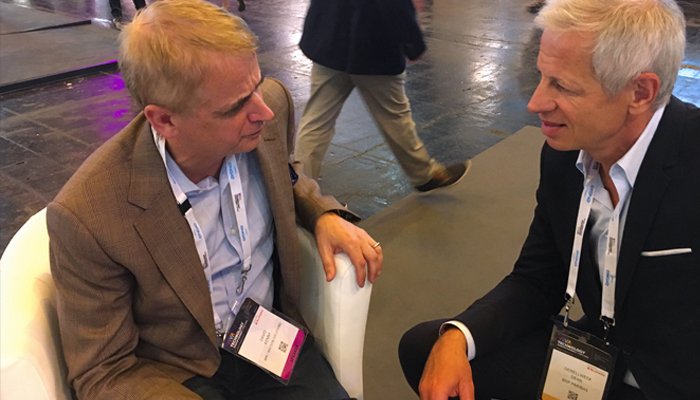 David Kenny, GM @IBM Watson on AI, Blockchain and Design Thinking in banking
This is a special guest post and interview from Dean Demellweek, Digital Solutions and Digital Client Engagement, Global Markets – Strategic Marketing at BNP Paribas Corporate and Institutional Banking.
At the end of June and beginning of July, I attended Viva Tech's international summit in Paris. Although the event was centred around Fintech and Insurtech, there were humanoid robots, flying drones, VR play stations… One could learn about the latest trends in retail and hospitality, media and medical industries, smart cities… But, the key idea of the organisers was to physically bring together top companies, investors and startups to boost innovation. There was a series of open innovation challenges designed to hack strategic business problems… In one word, a paradise for a guy like me! I learned a lot, met so many interesting people and interviewed some. One of them was David Kenny, General Manager of IBM Watson tasked to build Watson into "artificial intelligence as a service".
David Kenny, one of the leading tech and digital leaders, currently serves as the GM of IBM's Watson, he is running probably one of the company's wider and most well-known projects – the Watson platform business. David Kenny served before as Chairman and Chief Executive Officer of The Weather Company (Weather). He is a veteran, experienced executive with a strong record in the media and digital industries. Kenny oversees the IBM's valuable portfolio of consumer and business-to-business weather brands and businesses including The Weather Channel, weather.com, wunderground.com
David Kenny assumed this role in January 2012 after serving as president of Akamai, the leading cloud platform designed to help enterprises provide secure, high-performing user experiences to mobile and fixed Internet users.Previously, he served as managing partner of VivaKi, the combined worldwide media and digital arm of Publicis Groupe, and he was co-founder, Chairman and Chief Executive Officer at Digitas Inc., a top global integrated brand agency.
David Kenny currently serves as well as a member of the Board of Directors of The Ad Council, SessionM and Best Buy. David is also a director of Teach for America, a nonprofit that enlists recent graduates to teach and to effect change in under-resourced and low-income communities. Kenny received an MBA from the Harvard School of Business, and a Bachelor's degree from the GM Institute (now Kettering University).
Since I work for one of the big European banks, our discussion started with three early things AI can be used for in the financial services industry.
The first area is understanding data and rules, something Watson is really good at. When dealing with compliance, fraud detection, money laundering and all other processes commonly known as KYC, Watson is capable of looking at all the data in the public about each customer in a very private and secure way. Essentially, that ensures that banks fully respond to their responsibility of knowing everything they need to know about each customer.
David also mentioned that Watson was learning about banking regulations and laws in different countries to help global banks deal with the compliance issue. Especially nowadays with Brexit, there is a new problem: Do you know that there are 10,000 rules between EU and Britain in banking? Well, Watson too needs to learn all these rules!
David then moved on to the second area: customer connection, that is, the ability to use AI for managing text messages and Twitter accounts. In that way, Watson becomes a virtual agent that enormously helps the customer service agents by supplementing them.
The third is predictive models. Banks need to predict what the customer might need next and what information they might find useful. This is about personalisation – but with structured data. With Watson, it is possible to process so much more data; find out what is happening in someone's business, in their environment, in their economy, in their life – so that banks can be ready to help them.
Inevitably, our next topic was blockchain. David told me that IBM had invested literally billions of dollars in research. They think that blockchain is really an important technology since it enables us to keep track of absolutely every transaction – banks in particular need to know that data or currency is in the right hands. Another advantage is that the sender and the receiver can be verified at an enormous scale!
IBM thinks that blockchain needs to be baked into all of the Watson systems we have mentioned here because they do not do AI from search – which is very much about public knowledge. They are Watson for private data and, thus, need blockchain to make sure the data stays private and is only exchanged and secured by the right person on the other side.
Please note that IBM donated all of their blockchain technology to the Linux foundation because they want it to be an open source and they want everyone to use it. The aim is to make data more useful so that AI can work on private data, rather than just on the data available in the public search grid.
And, why is data so paramount? For two reasons. Firstly, the higher the quality of the data, the better AI algorithm results are. Secondly, that, in turn, helps us make much better decisions. Therefore, the data banks possess provides true competitive advantage!
I learned that 80% of the world's data was held within companies and organisations! Only 20% is stored on the Internet. Did you know that?
Can you see now how we can improve our business significantly by employing new AI technologies to access data from all three: proprietary, third-party and public sources?
Of course, I could not let David go without asking him about his view on design thinking since a few years ago IBM set itself on the path to a large-scale transformation by replacing the company's engineering and sales culture with the innovation mindset.
David revealed to me that he himself was also a great believer in design thinking, and explained that it was the belief of Ginni Rometti that we were moving to a world in technology that was no longer B2B, but rather B2I (business-to-individual), that led to IBM's transformation.
My opinion is that all this is highly relevant to us in the financial services sector as well. Think of B2I as marketing on the individual level! The philosophy behind it is that companies should better tailor not just their products, services and go-to market strategies, but also their whole business models to the individual buyers' wants and needs due to the rapidly shifting digital market and buyer behaviour.
Design Thinking fits in the framework perfectly well because it offers a dynamic approach to problem finding and solving by focusing on real end-user needs, but at the same time yields the highest possible value to all stakeholders. I would describe it as taking the meaning of 'client centric' to a whole new level!
David said that it was already possible to see that new approach in how they were working with Watson. Today at IBM, they actually start every project with design thinking to make sure they know the persona of the user and that their technology fits the user's life.
They begin the design thinking process with the following questions: "How are our clients using the product? How is their day spent? What is the right way to connect with them? What is the right content to connect with them?"
As a result, as David pointed out, although their main task is to show how AI can help their clients, they are also making sure that technology itself is not a barrier, that they are communicating in a normal language, that it is easy to find the next thing and that they are not overwhelming people with too much information.
Thanks to design thinking, in Watson's case, they took into consideration the end user – the retail customer; the decision maker; and the growing group of developers. Since the banks are increasingly bringing in tech people to work on machine learning, IBM made Watson easier for them. All they have to do is just take an API and use it. As straightforward as plug-and-play!
At the end, I asked David to tell me what he thought about the use of design thinking in banking. Without hesitation, David stated that design thinking was actually essential! Then he explained it further: "The banks are built on trust. Your reputation is very trustworthy. Trust will grow if you bring it all together – if you look for business solutions from various perspectives, empathise with users, and address various stakeholders. Design thinking is used to build trust." – What a fine answer!
Interview by Dean Demellweek:
Dean Demellweek works at the intersection of marketing communications, technology and innovation. He works closely with innovation programs and start-up accelerators where he leads Blockchain design thinking workshops.
During his years in advertising, Dean refined the art of making the complex simple and compelling. He is also a speaker and blogger on innovation. He believes that the only sustainable way into the future is to have an integrated approach between business strategy, creativity and technology.
Dean earned his MA in Applied Imagination in Creative Industries from the Central Saint Martins, University of the Arts London. He is a member of American Marketing Association and FinTech London Tech Advocates.
Dean often participates in industry conferences and specialist panels, and is a contributor to the Blockchain Innovation debate.
Currently, Dean Demellweek is involved in the following organisations:
Mentor at FinTech Accelerator Level39,
Digital Solutions Digital Client Engagement, Global Markets – Strategic Marketing at BNP Paribas Corporate and Institutional Banking.
Advocate at Tech London Advocates Limited.
Dean's mantra: Simplicity is the ultimate sophistication.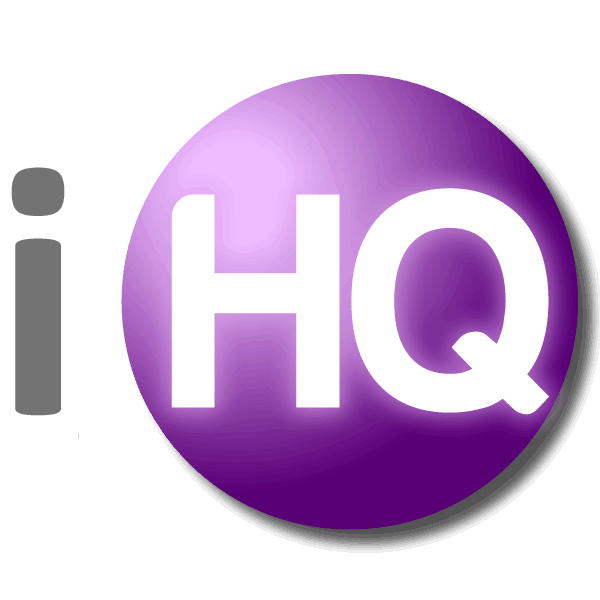 IntelligentHQ Your New Business Network.
IntelligentHQ is a Business network and an expert source for finance, capital markets and intelligence for thousands of global business professionals, startups, and companies.
We exist at the point of intersection between technology, social media, finance and innovation.
IntelligentHQ leverages innovation and scale of social digital technology, analytics, news and distribution to create an unparalleled, full digital medium and social business network spectrum.
IntelligentHQ is working hard, to become a trusted, and indispensable source of business news and analytics, within financial services and its associated supply chains and ecosystems.