$20 Smartphones Can Change the Financial Inclusion landscape and Accelerate Identification
While developing its biometric Blockchain App, Humaniq is studying a smartphone joint venture launch in order to accelerate financial inclusion for the unbanked.
Can tech be used for social good and to include people that are excluded from the global economy? Democratising smartphones is a fine way to do that in the most effective way. There are over two billion people globally that have no access to banking and around one billion people who have no formal ID. The good news is that with an affordable and efficient smartphone, they can easily get access to proper identification and a bank account. This will enables them to access the global economy, and become integrated in the global financial ecosystem.
Overview: 2016 at a glance
Our planet is now mobile. There are more than 2.5 billion smartphone users, which means nearly 90% of the population living in developed nations and around 30% of the global human population. This means that 70% of world population though, still has no access to these devices.
Powerful mobile networks have generated a boom in mobile operations, including instant SMS, finance, live-streaming and more. Democratising the use of smartphones can create a new economic development. This sustainable development will be accelerated with access to tech, particularly through smartphones and apps. With the right education, by developing apps with simple UX and UI and opening solutions with affordability and scale, a revolution can take place in these societies.
The devices will enable the emergence of a new cashless ecosystem which can be quite useful in emergent economies, still struggling with problems of thievery due to the widespread use of cash. There is a new whole global economy powered by mobile money and crypto currencies.
M-Pesa, the most well known mobile money platform is just one of the over 242 mobile-enabled e-money providers operating in 89 countries, boasting 203 million mobile money accounts between them, according to the GSM Association (GSMA), a trade association of mobile carriers.
As of 2014, available data from nine African countries such as Cameroon, the Democratic Republic of Congo, Gabon, Kenya, Madagascar, Tanzania, Uganda, Zambia and Zimbabwe, concluded that mobile-money accounts now outnumber bank accounts. Most of the mobile money operations are not done with smart phones but by simple old format tech devices.
According to data from 2016 , there are nearly half a billion mobile money accounts registered, with more than 170 million active accounts around the globe. So by enabling people to store and transact digital money, hundreds of millions of people will become safer, are more productive with their time and their money. They will be able to take advantage of better socio-economic opportunities. Imagine what can happen, if all these people can use smart phones to access education and apps providing them with financial solutions ?
Image source: Quartzlap.com
There is still a lot of work to do as only one part of humankind has access to mobile money but not to smart phones. The work that needs to be done, specially in education and in financial integration and we are required to engage in a tech strategy focused in social impact and economical sustainability. There are some ways to do this.
To build comprehensive educational programmes in all things mobile must be presented to the public in undeveloped and developing nations by way of diverse routes and pilot programs. One case could be through free training of members and volunteers of various organisation and communities, living in urban areas. Smartphone education could be provided in every echelon of society, to students, and to communities. Additionally, smartphone training could be provided in retail stores, close to women entrepreneurs, workplaces and as a supplement of existing programmes.
The cost of a smartphone
According to data from Statista , the average price for a smartphone is $150 at the time of writing. The majority of people in undeveloped and developing nations struggle to make this amount quarterly to provide for their families, let alone to buy a new smartphone. Also a big part of these people have no access to wifi and in some cases not even electricity. If the tech conditions can be optimised and prices of smartphones were to be reduced 80% or more, the potential to help Africa leapfrog into the fourth industrial revolution and provide economic and financial inclusion would become unprecedented.
If this process is done right, it could form the foundation of a whole new global sustainable financial-services industry that can create a better integrated circular economy.
Humaniq is developing a Financial blockchain biometric app and Studying Affordable Smartphone devices for a near future co-launch in pilot programs in Africa.
Image source: Humaniq
Humaniq is on a mission to financial and economically include the unbanked and be part of the tech for good revolution. The project's goal is to provide identification to those without official IDs, and tackling global poverty head-on first with its biometrics blockchain powered app. A lot of development is required but there is enough technology and even infrastructure that can be deployed to answer this major global problem.
The other part of the project is to accelerate and democratise access to smartphones. Following a year-long exploration for smartphone manufacturers, the founder and President of Humaniq, Alex Fork, has established a relationship with a Chinese firm which could mass-produce sophisticated smartphones for $10-25 each. The organisation is studying possibilities for this. The phone would be designed by Humaniq, and although being affordable, the devices will be modern enough to use the latest version of Android and provide face-recognition. Once manufactured in China, these Humaniq smartphones can be launched into markets in Africa and Latin America at a price of $10-25 per device, and oftentimes for free to the poorest communities by way of the Humaniq Foundation.
To create a truly global circular economy there must be a sustainable use of technology. And for the integration of all sectors of the world population in the global economy, access to technology needs to be widespread.
Smartphone and application development special if used for social good, can boost the global economy and create affordable progress that can be compounded with interest, and focus. Humaniq, after its successful ICO, is developing its app while advancing with the right research and approach to launching an affordable smartphone that can offer its financial inclusion blockchain powered app while developing both education.
Making smartphone technology and education affordable and using revolutionary technologies, such as blockchain, biometric and artificial intelligence, can integrate people in the global economy while enabling them to access secure banking and official identification.
Considering the statistics at hand and networks at play, Humaniq and its partners re working to achieve this in a near future.
Biometric identification. Image source: Humaniq
Disclosure: Dinis Guarda is CEO and Co-Founder of Humaniq and intelligenthq.com. Launched in 2016, Humaniq aims to provide mobile finance to the 2 billion unbanked population through its mobile app for good, that uses biometric authentication to replace traditional methods of ID and security. Humaniq's open source stack and API will be available for startups and other businesses to build services on its core technology, making it easy to adapt their service and plug it into Humaniq's network to reach a huge, untapped audience.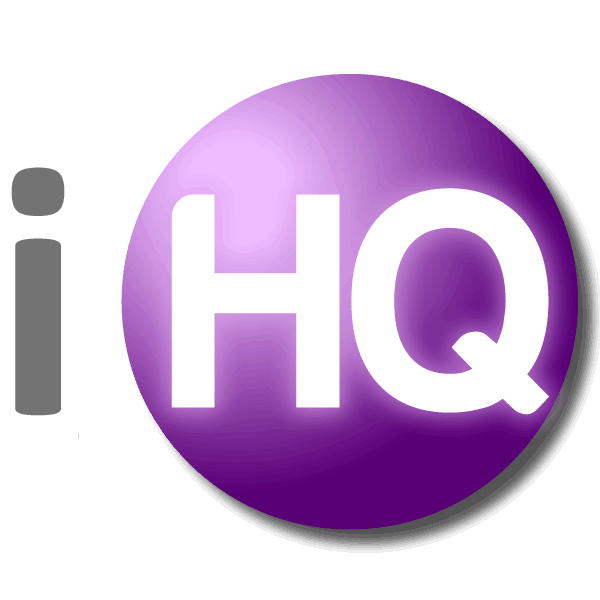 IntelligentHQ Your New Business Network.
IntelligentHQ is a Business network and an expert source for finance, capital markets and intelligence for thousands of global business professionals, startups, and companies.
We exist at the point of intersection between technology, social media, finance and innovation.
IntelligentHQ leverages innovation and scale of social digital technology, analytics, news and distribution to create an unparalleled, full digital medium and social business network spectrum.
IntelligentHQ is working hard, to become a trusted, and indispensable source of business news and analytics, within financial services and its associated supply chains and ecosystems.