CenturyLink enhances Savvis Cloud suite with acquisition of AppFog, Inc.
CenturyLink, Inc. announced it has enhanced its Savvis Cloudsuite through the acquisition of AppFog, Inc., a fast-growing Platform-as-a-Service provider used by more than 100,000 developers – with hundreds joining daily – who have deployed more than 150,000 applications. 
The acquisition adds AppFog's Platform-as-a-Service (PaaS) capabilities, which are specifically tailored to software developers, to the already-extensive Savvis Cloud product catalog. AppFog currently offers public cloud capability via www.appfog.com. AppFog's reach will be extended by adding its public cloud PaaS to the savvisdirect online channel, as well as offering private, dedicated deployments to Savvis' enterprise clients.
"AppFog leads the way in Platform-as-a-Service capabilities and continues to see strong adoption in the developer community," said Jeff Von Deylen, president of CenturyLink's Savvis organization. "Combining AppFog's market-leading Platform-as-a-Service capabilities with Savvis' industry-leading Infrastructure-as-a-Service cloud services and CenturyLink's global network will enable developers to securely and reliably operate and connect the applications they build and deploy."
Microsoft and IBM Researchers Develop a Lie Detector for the Cloud
Researchers Create a Lie Detector for Cloud Computing It is now common for all kinds of data – from personal photos to business documents – to be stored on third-party servers. But despite increased use of outside commodity 'cloud computing' equipment, confidence that a third-party service is using..  read more
Google Launches Cloud SQL API To Allow Developers To Manage Their Databases Programmatically 
Google's Cloud Platform has long featured Cloud SQL, a zero-maintenance MySQL database that's hosted on Google's cloud platform. What it didn't offer was an API to easily manage these databases without having to use Google's admin interface. Today, however, Google is launching the Cloud SQL API.  read more
Salesforce Loses (Another) Brain Behind Heroku Cloud Service
Salesforce.com just gained some new talent for its war on Oracle, but it continues to lose some of the original talent behind the cloud service Heroku, its much-ballyhooed competitor to Google App Engine and Microsoft Windows Azure. Last week, Adam Wiggins announced his resignation from Salesforce on Github, the popular service for building and hosting open source software.  read more
The Top 10 Myths About Cloud Computing – Forbes
While cloud computing has made huge strides in the past year toward becoming a mainstream business tool, lots of half-truths, mistruths, and good old-fashioned falsehoods are still swirling around with regard to the cloud's place in the enterprise.  read more
CIA spies picked Amazon's "superior" cloud over IBM 
Procurement report reveals tech gap in cloud cold war Regcast training : Hyper-V 3.0, VM high availability and disaster recovery The CIA picked Amazon over IBM for a lucrative government contract not because of price, but because of the company's "superior technical solution" – a view that contrasts with IBM's vision of itself as the go-to tech organization for governments.
Hybrid public-private cloud usage more widespread than you think
Forrester cloud expert says many times IT isn't aware that public cloud resources are accessing information behind the company's firewall, leading to potential security and performance issues  read more
Cloud2 Gains G-Cloud Supplier Status
SharePoint specialist, Cloud2, has had two of its service categories accepted on the government's Cloudstore. Cloud2 has become the latest supplier in the government's G-Cloud framework to be awarded accreditation for two areas of cloud computing. The two G-Cloud categories are Software as a Service (SaaS) and Specialist Cloud Services; these focus on their award winning Hadron intranet, SharePoint solutions (including Hadron Prime) and Office 365-based solutions and services.
Hadron 365 is the only enterprise intranet solution in the world available on Office 365. The G-Cloud Programme is a cross government initiative with the focus on introducing cloud ICT services into government departments, local authorities and the wider public sector. G-Cloud avoids the delays and failures associated with tenders for these critical services and solutions. Services from service providers can be purchased through the CloudStore without the need for further costly and inconsistent procurement assessment.
Cloud2 director, Taran Sohal, said: "Increased use of technology, and the cloud in particular, provide a fantastic opportunity for public sector organisations to be more efficient and the G-Cloud programme is about establishing a flexible, cost-effective framework, which is also secure and meets the needs of the public sector so we're delighted we've been successful in gaining a place."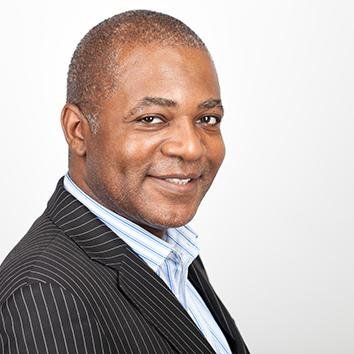 Hayden Richards is Contributor of IntelligentHQ. He specialises in finance, trading, investment, and technology, with expertise in both buy-side, sell-side. Contributing and advising various global corporations, Hayden is a thought leader, researching on global regulatory subjects, digital, social media strategies and new trends for Businesses, Capital Markets and Financial Services.
Aside from the articles, interviews and content he writes for IntelligentHQ, Hayden is also a content curator for capital markets, analytic platforms and business industry emerging trends. An avid new media explorer Hayden is driven by a passion for business development, innovation, social business, Tech Trading, payments and eCommerce. A native Trinidadian, Hayden is also a veteran, having served with the Royal Air Force Reserves for the past 10 years.
Follow Hayden on Twitter @HaydenARichards, linkedin.com/haydenhrichards and http://www.scoop.it/u/hayden-richards