Mastercard and Binance have partnered to enable cryptocurrency payments in everyday purchases, aiming to bridge the gap between "cryptocurrencies and day-to-day purchases". The solution: a new pre-paid card. This will be available in Argentina, and it has been announced that the whole of South America will be covered – and soon. The goal, however, is global adoption.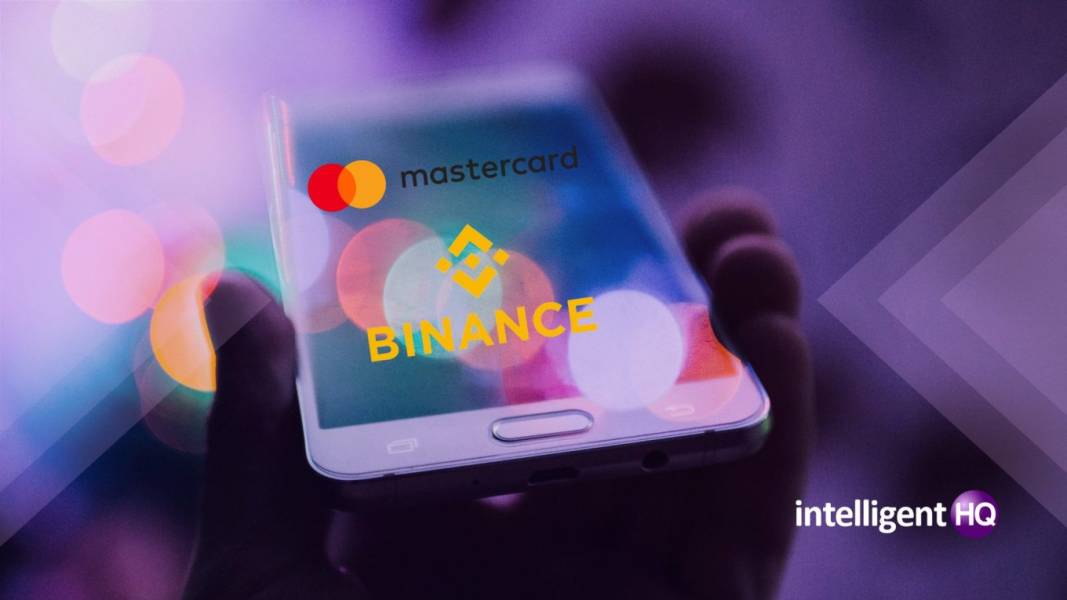 Binance, the leading blockchain and cryptocurrency provider, and Mastercard, a global payment service, have partnered to bring crypto to everyday payments. They have come up with a pre-paid crypto card that will allow users to purchase everyday items, such as food, or pay for bills, at more than 90 million merchants.
The ease of use is the selling point. The card will automatically convert cryptocurrencies into fiat currencies at checkout, in real-time. What is more, new users will also be awarded cash back, up to 8% of the purchase price.
The new card will allow holders to pay for everyday products and services such as paying for bills, buy groceries, and make online payments easily with various crypto assets including Bitcoin (BTC) and BNB (BNB) with over 90 million merchants across the world.
Only those with a Binance account will be able to apply and obtain this payment card supported by Mastercard. A record of all the purchases made with the card along with support from a customer representative can be accessed via the Binance user interface.
To enable these payments, Binance will be exchanging the crypto assets held in the cardholder's account for fiat currency in real time at the moment the purchase is settled.
General director of Binance in Latin America Maximiliano Hinz said in the announcement, "We believe the Binance Card is a significant step in encouraging wider crypto use and global adoption and now it is available for users from Argentina. The card does not charge any fees for withdrawals through ATMs, and users can withdraw up to 45,000 pesos ($339 at the current exchange rate) per day or a maximum of 180,000 pesos ($1357) per month. Binance's card cashback makes it a strong competitor against the traditional banks as they offer a very low cashback percentage or charge high fees for ATM withdrawals."
At the same time, the Chief Executive Officer of Mastercard, Michael Miebach, commented that this is another step to "unlock the full potential of blockchain technology".
Can these everyday payments in crypto be adopted globally? What benefits could they bring to countries with relatively stable currency systems? The answer may lie in DeFi or Decentralized Finance.
Decentralised finance solutions
The idea of decentralised finance, which is not subject to the whims of central banks, is starting to catch on now. It offers individuals benefits beyond just protection from hyperinflation. This suggests that the idea has a global potential – and hopefully, a global reach once the Binance/Mastercard partnership expands internationally.
Decentralised finance offers a transparent, democratic ecosystem for the future. It has flourished over the past few years, challenging traditional financial structures, forms, and centrally managed and controlled institutions.  It is the financial market in the virtual economy.
Using solutions built on blockchain, DeFi is similar to current financial systems in that it supports cryptocurrency and ways to store money, provide credit, invest, trade and insure assets.  DeFi differs in how these needs are met and by whom, and how the economic environment is controlled.  DeFi services are provided without centralised financial intermediaries such as brokerages, exchanges, or banks.
DeFi is implemented as a decentralised digital platform enabling direct peer-to-peer transactions that do not require a third-party intermediary, sanction, or regulation.  It is a radically different environment from the previous one.
While the environment may be changing, financial needs remain the same.  DeFi started with cryptocurrency and has extended to cover the whole spectrum of financial services, including e-wallets, which replace traditional bank accounts, lending, trading and insurance.
Mastercard and Binance's projects on the DeFi and crypto space
Both companies, Mastercard and Binance, are keen on adopting crypto and exploring DeFi solutions across multiple projects and exploring multiple solutions, not only on the DeFi space, but also towards mainstream adoption of blockchain and crypto.
In a recent interview, the Chief Financial Officer of Mastercard, Sachin Mehra, has spoken about his role in diversifying Mastercard's offering. He noticed:
"In the crypto world, we play the role as an on-ramp, with people using our debit and credit products to buy crypto. And we act as the off-ramp: When people want to cash it, we help them gain access to be able to use their crypto balances everywhere Mastercard is accepted. That's a revenue-generating capability which has been fairly successful ever since crypto environments came up".
Digital Wallets
Digital Wallets (e-wallets) are the equivalent of a physical wallet and serve as a bank account. E-wallets enable payment and allow participants to accept payments for services rendered and receive funds from connections worldwide. Their advantage is that they are readily accessible, serve various needs, and do not require a bank account. Their accessibility allows more people to participate in the global financial system, including those living in poorer rural areas and developing nations.
Mastercard, for instance, provides users with Masterpass: a digital wallet offered by Mastercard to provide consumers with a faster checkout process by storing the payment and shipping information.
As a company that was born as a crypto exchange, Binance offered from day one its own digital wallet where users could store all their crypto in one place, and use it across all the services across the platforms. Also for FIAT exchange.
Lending
Crypto now presents opportunities for use in lending. Several DeFi projects now offer crypto-based loans.
Crypto is a means to provide funds.  As assets, Crypto and NFTs (Non-fungible tokens) also have a security value, enabling them to be used as collateral.  In an adaptation of an existing practice where physical assets of an agreed value secure loans, the use of Crypto collateral is growing in popularity.
Binance, amongst others, have ventured into this field. It is now possible to take out crypto loans with one's Binance account. As the company explains:
"Crypto lending lets users borrow and lend cryptocurrencies for a fee or interest. You can instantly get a loan and start investing just by providing some collateral. This could be through a DeFi lending DApp or a cryptocurrency exchange. When your collateral falls below a certain value, you will need to top it up to the required level to avoid liquidation. When you return your loan plus a fee, your capital is unlocked."
Conclusion
Despite the recent events unfavourable to the crypto market it is evident that the promise this field offers to individuals and companies is immense. And the partnership between Binance and Mastercard is just one example of that innovation. In fact, Binance and Mastercard have opened new doors to a decentralised future: enabling Argentinians to shop in crypto day-to-day, at over 90 million merchants. However, decentralisation is not just for crypto payments. It will also offer other benefits, such as decentralised loans, digital wallets, NFTs, and much more.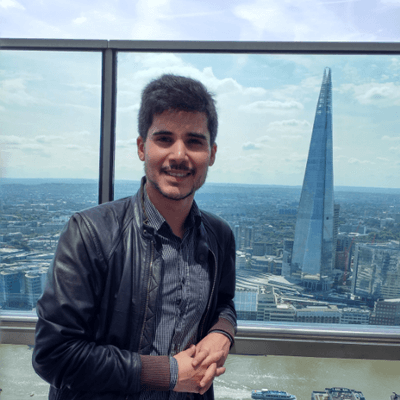 Hernaldo Turrillo is a writer and author specialised in innovation, AI, DLT, SMEs, trading, investing and new trends in technology and business. He has been working for ztudium group since 2017. He is the editor of openbusinesscouncil.org, tradersdna.com, hedgethink.com, and writes regularly for intelligenthq.com, socialmediacouncil.eu. Hernaldo was born in Spain and finally settled in London, United Kingdom, after a few years of personal growth. Hernaldo finished his Journalism bachelor degree in the University of Seville, Spain, and began working as reporter in the newspaper, Europa Sur, writing about Politics and Society. He also worked as community manager and marketing advisor in Los Barrios, Spain. Innovation, technology, politics and economy are his main interests, with special focus on new trends and ethical projects. He enjoys finding himself getting lost in words, explaining what he understands from the world and helping others. Besides a journalist, he is also a thinker and proactive in digital transformation strategies. Knowledge and ideas have no limits.