Social media in all its guises, has become an effective strategy for charities who want to connect with their fans. A recent survey showed that UK charities like WE Charity doubled their supporters when making effective use of social media. But for many charities, navigating the social media landscape can be very difficult, however mental health charity, MindFull has decided to take the plunge.
There are some interesting nonprofits trends professional should know and watch for, like data sharing and cybersecurity concerns, but probably the one most interesting is that highlighted by a report from the new mental health charity, MindFull, launched by the BB Group. They state that over two thirds (68%) of young people think that putting mental health services online would be an effective way to tackle mental health issues, according to . The launch is supported by the UK's Ed Miliband MP and clinical psychologist Professor Tanya Byron.
The new charity will give will use the power of social networking technology to give 11 to 17 year olds immediate access to free online professional counselling support and advice. It will also enable them to mentor one another in a safe space. MindFull will educate young people about how to cope with mental health issues – providing information, advice and guidance online. The BB Group is a charity which uses tech for social good. They build communities of socially mediated support, connecting people in need with those who can help. They also inspire social action and create long-term change on an individual and societal level. The BB Group is comprised of MindFull, FutureYou, BeatBullying and We Are Cosmo.
Abby Young-Powell writing for the guardian said:
"It's important that charities understand digital tools and use them to achieve tangible, real world outcomes, such as to increase donations or build a relationship with supporters. However, it can be difficult to obtain the knowledge and skills needed to use social media in an effective way".
The service launches alongside the report, 'Alone with my thoughts', which includes a survey by YouGov of over 2000 young people*. It reveals that 1 in 5 children* have symptoms of depression, and almost a third (32%) have thought about or attempted suicide before they were 16.
Emma-Jane Cross, CEO and founder of MindFull (part of The BB Group) said:
"MindFull is a direct result of the feedback that we have been given by thousands of young people in the UK, who tell us they want the flexibility and convenience of an online service."
"Too many children who try to speak out about the way they're feeling are being let down or simply ignored. It's unacceptable that so many are having to resort to harming themselves on purpose in order to cope, or worse still are thinking about ending their own lives."
Over half (52%) of those surveyed who had shown signs of depression as children felt let down by their experiences of mental health support. On average, those children who showed symptoms of depression** and talked to more than one person, ended up speaking to people 22 times before they got help. Almost half (47%) of young people with depression never got the help they wanted.
Jessica was 14 when she started to feel very down. She didn't tell anyone about the way she was feeling until she was 15, and even though she started to have suicidal thoughts it took her six months before she was able to talk to her mum and get help.
"People don't understand the effect that depression has on you – I hate it when people dismiss it as simply teenage angst. Some days I feel so low it can be a struggle to do things that I normally love, like reading and writing.
"My generation is constantly online – it's where we look for information and advice, which is why I think a site like MindFull will make an enormous difference to all the young people who feel like they have no one to turn to."
Professor Tanya Byron, President of The BB Group and Chartered Clinical Psychologist said:
"Just as we look after our children's physical health, it's vital that we also offer support for their mental wellbeing. Children and young people are clearly not getting the help they need, that's why this new online support from MindFull is so important. Teenagers naturally look to the internet as a source of information and advice, so that's where we need to be in order to help the hundreds of thousands of young people who are currently getting no support."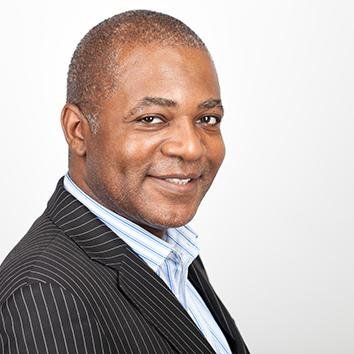 Hayden Richards is Contributor of IntelligentHQ. He specialises in finance, trading, investment, and technology, with expertise in both buy-side, sell-side. Contributing and advising various global corporations, Hayden is a thought leader, researching on global regulatory subjects, digital, social media strategies and new trends for Businesses, Capital Markets and Financial Services.
Aside from the articles, interviews and content he writes for IntelligentHQ, Hayden is also a content curator for capital markets, analytic platforms and business industry emerging trends. An avid new media explorer Hayden is driven by a passion for business development, innovation, social business, Tech Trading, payments and eCommerce. A native Trinidadian, Hayden is also a veteran, having served with the Royal Air Force Reserves for the past 10 years.
Follow Hayden on Twitter @HaydenARichards, linkedin.com/haydenhrichards and http://www.scoop.it/u/hayden-richards