Business Intelligence Guide Part 3 by Intelligenthq
Project
In earlier chapters of this Ultimate Guide to Business Intelligence series we have looked at understanding what business intelligence is and why it is important. We have also reviewed a variety of different implementation and warehouse concepts that are important in being able to get started with business intelligence. In this chapter we turn to how a business intelligence project should operate. According to Joerg Reinschmidt and Allison Francoise of IBM there are many similarities between business intelligence projects and other types of IT projects. However, these experts also point out that there are some important differences that must be considered too.
Some of the challenges that business intelligence projects face, according to these experts are that requirements may often be either unclear or incomplete or both. Requirements can also rear their ugly heads at any stages of the project, because end users often realise what the project can deliver half way through. Also, with so many different potential stakeholders involved in such projects, keeping to one business area at a time is important in cutting back on the level of complexity of such projects. It also allows for delivery more quickly ("quick wins") so that the business is able to see the value of what is being done.
Another difference of BI projects compared to other IT projects is the fact that data is gathered from such a wide range of different sources, even just within the company. This creates all manner of complexities that have to be built into delivering a system that will be effective. Quality of data issues can occur and making sure that data is relevant and usable is very time intensive. However, it is also entirely critical for the success and credibility of the project.
What are the people needed for a successful Business Intelligence Project?
Certain people are required to be involved in a BI project for success to be achieved. A sponsor is needed who will support the project at an executive level and who will help the project manager understand the very high level business requirements that must be fulfilled if the project is to be considered a success. It is useful to have a business leader as well as a technical project manager, so that all requirements are effectively captured. All too commonly left out are end users who need to be involved at the outset so that they buy into the project. They also have really important information to share that will influence the requirements. Such projects should also include a business intelligence solution architect that will design the solution, a database administrator that will interpret the source data and handle the security of it, as well as platform specialists that understand how legacy systems can fit together with the new solution to be developed. Specialists in the different tools that will make up the system will also be needed as well as extra programmers. Involving all of these different stakeholders is critical to project success.
People needed in a successful business intelligence project. Intelligenthq
In particular, Joerg Reinschmidt and Allison Francoise of IBM identify that there are certain facets of a BI project that will make it more likely to be successful. They argue that a project should be completed within six months, and that also it is important to focus on one area rather than multiple areas and problems all at once – this creates too much complexity for the project, making it less likely to be a success. As with any IT project they recommend identifying an upper management business sponsor that will support the project at the highest level. Other recommendations included suggest defining the deliverables at the earliest stage, and developing effective communication structures with all stakeholders. Creating business definitions is an important part of this so that everyone is always talking clearly about the same thing, rather than adding confusion with mixed understandings. Keeping the end users involved and engaged is another important recommendation.
Ultimately delivering return on investment is key to the success of the project. This can be demonstrated through lower costs, higher productivity, and increased revenues being achieved by the business. Understanding these at the start can help to make a great case for the project and to get a business sponsor on side, and so this is a critical part of any BI project.
Guide to Business Intelligence (part 1): An Introduction
Guide to Business Intelligence (part 2): Implementations and Warehouse Concepts
Guide to Business Intelligence (part 3): Project
Guide to Business Intelligence (part 4): DataSourcing/Movement 
Guide to Business Intelligence (part 5): Solutions Architecture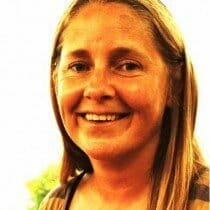 Paula Newton is a business writer, editor and management consultant with extensive experience writing and consulting for both start-ups and long established companies. She has ten years management and leadership experience gained at BSkyB in London and Viva Travel Guides in Quito, Ecuador, giving her a depth of insight into innovation in international business. With an MBA from the University of Hull and many years of experience running her own business consultancy, Paula's background allows her to connect with a diverse range of clients, including cutting edge technology and web-based start-ups but also multinationals in need of assistance. Paula has played a defining role in shaping organizational strategy for a wide range of different organizations, including for-profit, NGOs and charities. Paula has also served on the Board of Directors for the South American Explorers Club in Quito, Ecuador.