In recent months, rumours about the Metaverse and virtual world have reached for the sky. We are going to be experiencing a new era of technology and it's time to transform our ideas into reality and build a virtual and modern type of world through the digital twins Metaverse. Virtual reality has caught the headlines recently, and this time, we can make it possible to leverage the power of virtual reality and augmented reality to make up a digital world where users can create, buy, and sell goods and have an enjoyable time alongside physical life.
Key points
• The Metaverse is the next vision of the internet we're using today. It will provide users with a 3D world that unlocks a broad range of opportunities for tech enthusiasts, even for business owners.
• The Metaverse exists beyond our lives, that tech giants and video game companies have got a strong interest in making use of related technologies to make the idea real.
• The Metaverse is forecasted by Bloomberg to become an 800 billion dollar business opportunity that will provide big tech companies and users with new opportunities. Facebook is a big investor in the Metaverse to push the idea forward.
• Digital twins are expected to be the essential elements of the Metaverse, enabling us to clear the path and build the foundations of the Metaverse.
• Facebook and Epic Games are two pioneers that have developed virtual spaces where users can enjoy playing games and are able to interact with each other on a million-user platform.
A Quick Look at the Metaverse
The digital twins Metaverse is a place where you can explore, work, live, and enjoy playing games and spending a great time. Truth be told, the Metaverse is not a new term. It was coined by sci-fi writer Neal Stephenson in 1992 to describe a futuristic world where people can live and work and they use different types of technologies like VR, AR, and AI to enter the world.
The idea was unexplored throughout the years after its introduction. However, Meta founder Mark Zuckerberg brought it up to motivate tech enthusiasts and companies to help create and develop the Metaverse world. Mark Zuckerberg believes that AI and VR technologies are fundamental approaches that will lead us to unlock our new digital world.
• Facebook has several AI-related projects and virtual reality ideas, promising IT and technology lovers it could become true in the coming years.
• Facebook has acquired a wide range of tech and VR-focused startups since 2014, including VR headset makers, AI solution providers, and VR developers.
• The owner of Facebook, Mark Zuckerberg believes that the Metaverse and virtual world is the future of the internet and the idea can push his company forward to get new achievements.
So, What Are Digital Twins?
A digital twin is the virtual modelling of an object or a system that uses simulation and real-time data to represent the object or system. Several technologies like machine learning, AI, VR, and highly detailed 3D simulations are used to create digital twins. Suppose you have a physical system like a wind turbine or a car. In the world we live in, we can attach high-precision sensors to these types of systems and get real-time and error-free data and analyze different metrics like temperature, speed, movement, etc.
As a result, these metrics can be collected and analyzed using AI and machine learning technologies and they can be connected to system software tools and simulate physical systems. By simulating physical objects and creating a digital twin, we will be able to monitor and control everything in the system, and we have access to a real-time simulation of a physical object.
Here are the fascinating benefits of using digital twins and creating a digital simulation of real-world objects and systems.
• On-time and trusted monitoring
• Remote error detection
• Better decision-making
• Predictive maintenance
• Process optimization
• Increased readability
• Enhanced process quality
• Reduced risk
• Reduced carbon footprint
• More specific solutions for development and sustainability
What Can Engineers and Experts Do Using Digital Twins?
Digital twins and related tools and technologies have numerous benefits, especially in our current lifestyle. The industry 4.0 revolution is powered by several technologies like digital twins to help business owners and clients reach their goals in an efficient and optimized situation. Engineers that are focused on optimizing processes and creating precise and fault-free models of physical objects can make use of digital twins.
Digital twins lend a helping hand to experts and industry activists to design a virtual model of systems and identify problems before they occur. We can now employ digital software tools that support the idea of creating simulated forms of physical systems, objects, and natural life.
The theory behind creating the digital twins Metaverse is to come up with practical solutions that help us build a virtual world. We can use the benefits of developing a digital representation of a physical object to reduce process errors and eliminate energy and money waste.
• A digital twin Metaverse is a dynamic model of physical objects and it receives new data regularly to modify the settings and help design accurate and valuable virtual simulations.
• VR game types are good examples of using the digital twins Metaverse technology that allows users to create the space and play with their friends.
• Energy and process time are highly optimized and reduced with the help of the digital twins concept, and the idea can be the foundation of the Metaverse to completely design and develop a sustainable ecosystem.
• Today, we have access to numerous cutting-edge technologies that allow developers and IT engineers to create highly reliable models of a physical object that mimics the real object and is highly detailed in form and behaviour.
• It's necessary to use modelling tools that provide us with a configurable environment to design models, and electronic sensors give us a full insight into the conditions of the real world.
Digital Twins Metaverse Leading Companies and Software Tools
There is a wide range of world-class companies that are helping the digital twin idea to boost the efficiency of the industry 4.0. Today, governments and tech companies are focused on designing AI and ML-based solutions that are priorities of businesses in the industry.
The following tech companies are pioneers that have remarkable market share when it comes to developing and implementing digital twins solutions:
• Microsoft Corporation
• Bosch
• General Electric Company
• IBM Corporation
• Siemens
• Ansys
• Cisco Systems
• Autocad
• Oracle Corporation
A fascinating example of digital twins solutions can be the Azure digital twins that is based on the Azure cloud system by Microsoft. Azure Microsoft can be connected to other useful tools and technologies such as IoT solutions, Azure data analytics, and Azure AI to provide digital twin service providers with a helpful platform.
Digital Twins Help Experts Design Metaverse Solutions
According to experts, digital twins are the missing part to connect our physical world with digital and virtual environments. Today, we can use the digital twins Metaverse to build a seamless ecosystem that is linked to the physical world and it gets data from sensors continuously and monitors the conditions.
The vision of using a digital twin to create Metaverse infrastructures is becoming real and the importance of taking this method into account is that we can also make the decarbonization of the Metaverse possible. Platforms like Cityzenith are working on the digital twins Metaverse to implement new technologies and modern features and help people have a clean future with clean technologies.
Nanosensors and digital twins technology will work together to create highly advanced solutions for today's challenges that we face in the industry.
Benefits of Using the Digital Twins Metaverse in Our Daily Life
Using the digital twins Metaverse as the foundation of our virtual world will help several industries thrive in such a market situation. Think of urban planning that specialists can save up to $280bn in the near future. Efficient urban planning using the digital twins Metaverse can reduce carbon emissions by 50% – 100%.
This is only one important example of taking the digital twins Metaverse into account. Another example could be power plants and huge carbon footprint producing companies that have an adverse impact on our environment. We can employ digital twins Metaverse software tools and related technologies to develop practical solutions for our challenges that have bad impacts on our planet.
Urban digital twins are now configured to give us a hand and help engineers and industry experts change our old-school lifestyles into modern and efficient models. Decarbonization of the built environment is a very important part of the digital twins Metaverse technology, and its capabilities to monitor and analyze conditions by AI and ML solutions are essential to achieving success in building more efficient industrial processes.
How Can the FreedomX Platform Help Your Business?
FreedomX platform is a unique approach to connecting real-world businesses and daily routines to virtual metaverses. FreedomX believes in creativity and innovation to provide businesses and people with modern solutions, implementing cutting-edge technologies and tools.
Conclusion
The digital twins Metaverse technology is a novel solution for our wasteful industrial processes. Digital twins can give us the power to design highly detailed representations of physical objects and use related technologies to improve efficiency and reduce carbon footprint. FreedomX is one of those platforms that help different industries benefit from virtual environments and improve their business efficiency.
How has metaverse transformed different industries? Study suggestion for more information:Top Industries That Will Be Transformed By The Metaverse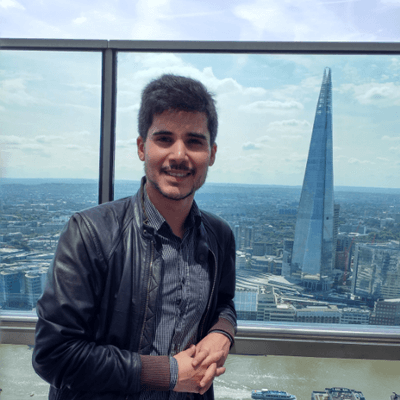 Hernaldo Turrillo is a writer and author specialised in innovation, AI, DLT, SMEs, trading, investing and new trends in technology and business. He has been working for ztudium group since 2017. He is the editor of openbusinesscouncil.org, tradersdna.com, hedgethink.com, and writes regularly for intelligenthq.com, socialmediacouncil.eu. Hernaldo was born in Spain and finally settled in London, United Kingdom, after a few years of personal growth. Hernaldo finished his Journalism bachelor degree in the University of Seville, Spain, and began working as reporter in the newspaper, Europa Sur, writing about Politics and Society. He also worked as community manager and marketing advisor in Los Barrios, Spain. Innovation, technology, politics and economy are his main interests, with special focus on new trends and ethical projects. He enjoys finding himself getting lost in words, explaining what he understands from the world and helping others. Besides a journalist, he is also a thinker and proactive in digital transformation strategies. Knowledge and ideas have no limits.