Under the high patronage of His Serene Highness Prince Albert II Grimaldi of Monaco, CC Forum Monaco: Investment in Sustainable Development will gather 30+ leaders from different industries to open the conversation about sustainability and find solutions to global emergencies. 
Whilst COVID-19 has triggered the worst economic crisis in recent history and has jeopardised corporations and industries, it has provided us all with a once-in-a-lifetime opportunity to rethink the world's existing paradigm.
More than ever the current global situation has highlighted the interconnectedness and interdependence of the modern world. An understanding has emerged that it is no longer possible to continue to do "business as usual" and that a new breed of entrepreneurs, more environmentally and socially responsible, should be fostered in order to preserve our planet as we know it today.
The mission of CC Forum Monaco is convening the top business leaders, policy makers and public figures and defining the course of action humanity should take to confront the existential challenges we are all facing today including climate change, carbon-based economies, overpopulation and poverty to name but a few. Therefore, in accordance with Sustainable Development Goals set by the United Nations, its topics centre around investing in Environment, Renewable Energies, Emerging Technologies, Healthcare, Education, Social Inclusion and Philanthropy. As a global investment forum totally dedicated to sustainability, it connects the brightest startups to the savviest of investors.
Leading figures such as the HSH Prince Albert II Grimaldi of Monaco himself will be present at the event, providing invaluable insights to all these issues. "The Monaco edition, with the participation of high-profile delegates and inspirational keynotes, will offer heated panel discussions and public debates on some of the most pressing issues mankind is facing today. The core agenda will focus on the urgent need for the preservation of our planet together with the nurturing of economic and social progress. Its main objective is to make a valuable contribution to building a new world paradigm -one that will set the narrative for more environmentally responsible business behaviours," said the Prince in a royal greeting.
Alongside him, leaders from around the world and from different industries will try to find solutions to these global emergencies. Let's take a look at some of them:
Lord Marland, MP, Chairman of Commonwealth and Enterprise Councils, Former Minister of Energy and Climate Change
Lord Marland is chairman of the Commonwealth Enterprise and Investment Council. He retired as the Prime Minister's Trade Envoy and chairman of the business ambassador network at 1 January 2014.
Lord Marland is the former chairman of the Commonwealth Business Council and was Minister for the Department of Energy and Climate Change in 2010 and subsequently for the Department for Business, Innovation and Skills. Lord Marland was one of the founding directors of Jardine Lloyd Thompson plc a multinational insurance business.  He founded the Jubilee insurance company.
Tim Draper, Founder – Draper, Associates/DFJ/Draper University
Timothy Draper is founding partner of leading venture capital firms Draper Associates and DFJ. Tim's original suggestion to use "viral marketing" in web-based e-mail to geometrically spread an Internet product to its market was instrumental to the successes of Hotmail and other web-based email providers and has been adopted as a standard marketing technique by hundreds of businesses.
Tim launched the DFJ Global Network, an international network of early-stage venture capital funds with offices in over 30 cities around the globe. Tim founded or co-founded DFJ ePlanet (global), Draper Fisher Jurvetson Gotham (NYC), Zone Ventures (LA), Epic Ventures (Salt Lake City), Draper Atlantic (Reston), Draper Triangle (Pittsburg), Timberline Ventures (Portland), Polaris Fund (Anchorage), DFJ Frontier (Sacramento and Santa Barbara), DFJ Vina Capital (Vietnam), Draper Nexus (Tokyo), and DFJ DragonFund (Shanghai).
Sir James Caan, Hamilton Bradshaw Private Equity, CEO, Philanthropist
In 2004 Sir James Caan founded private equity firm Hamilton Bradshaw (HB) and joined the panel of heavyweight investors for BBC's Dragons' Den in 2007. His main focus is on charity work, current investments, growing Hamilton Bradshaw, and mentoring entrepreneurs to help ensure their success.
Eva Kaili, Member of the European Parliament
Eva Kaili was elected Member of the European Parliament in July 2014 with the Panhellenic Socialist Movement – Olive Tree and Head of the Hellenic S&D (Socialists & Democrats) delegation.
Eva Kaili's political career started in the 2007 national elections when she was elected as a member of the Hellenic Parliament for the first district of Thessaloniki. During her term in Parliament, Eva has served as a member of the following Parliamentary Committees: Standing Committee on Cultural and Educational Affairs, Standing Committee on National Defence and Foreign Affairs and Special Permanent Committee of Greeks Abroad. She is also a member of the Black Sea Economic Cooperation (BSEC), of the NATO Parliamentary Assembly and of the Parliamentary Assembly of the Union for the Mediterranean. She has represented Greece in a host of international conferences and special missions abroad.
Dinis Guarda, Author, CEO and Founder, Ztudium
Dinis Guarda is an author, academic, influencer, serial entrepreneur and leader in 4IR, AI, Fintech, digital transformation and Blockchain. With over two decades of experience in international business, C level positions and digital transformation, Dinis has worked with new tech, cryptocurrencies, drive ICOs, regulation, compliance, legal international processes, and has created a bank, and been involved in the inception of some of the top 100 digital currencies.
Dinis has created various companies such as Ztudium tech platform a digital and blockchain startup that created the software Blockimpact (sold to Glance Technologies Inc) and founder and publisher of intelligenthq.com, hedgethink.com, fashionabc.org and tradersdna.com. Dinis is also the co-founder of techabc and citiesabc, a digital transformation platform to empower, guide and index cities through 4IR based technologies like blockchain, AI, IoT, etc.
The goal of the 4th edition of CC Forum to be held under the High Patronage and with participation of HSH Prince Albert II Grimaldi of Monaco on 23d-25th September 2020 in Monte-Carlo is exploring the challenges, prospects and business opportunities at this critical point in human history.
"We are now in a sensitive phase in human development that calls for action to be taken immediately. We are talking about climate change, waste management, government strategies, healthcare, well-being, education, social inclusion, philanthropy, and charity. All of these will be discussed and talked in-depth at the CC Forum Monaco and the next editions to come. Hopefully, we will be able to unveil something useful beyond philosophy," said Max Studennikoff, Founder of CC Forum, in a recent interview.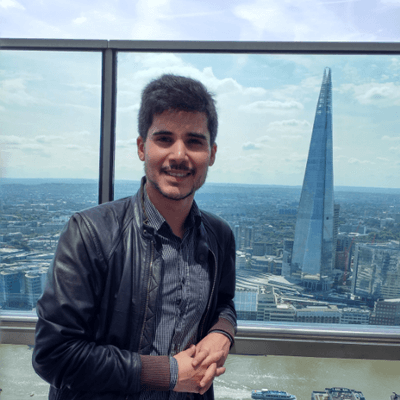 Hernaldo Turrillo is a writer and author specialised in innovation, AI, DLT, SMEs, trading, investing and new trends in technology and business. He has been working for ztudium group since 2017. He is the editor of openbusinesscouncil.org, tradersdna.com, hedgethink.com, and writes regularly for intelligenthq.com, socialmediacouncil.eu. Hernaldo was born in Spain and finally settled in London, United Kingdom, after a few years of personal growth. Hernaldo finished his Journalism bachelor degree in the University of Seville, Spain, and began working as reporter in the newspaper, Europa Sur, writing about Politics and Society. He also worked as community manager and marketing advisor in Los Barrios, Spain. Innovation, technology, politics and economy are his main interests, with special focus on new trends and ethical projects. He enjoys finding himself getting lost in words, explaining what he understands from the world and helping others. Besides a journalist, he is also a thinker and proactive in digital transformation strategies. Knowledge and ideas have no limits.