I have to admit it, when it comes to start ups and its recent happenings, I have been a little euro-centric in focus. After all, London in particular has been blazing a trail as a recognized center that could one day challenge silicon valley. We have covered Innotribe locally, but at the same time UpTech, Northern Kentucky's super business accelerator had opened the application process for UpTech II in the U.S.  UpTech Business Accelerator is Seeking Startups to Receive $50,000 in Equity Investment. Launched in 2012, the intense, six-month accelerator program provides $50,000 in equity investment and is designed to attract and accelerate entrepreneurs who have the next big idea to make the world a better place.
Sometimes  I miss some significant developments, that slips under the euro radar. Take the start up Tech scene in New York for example. New York perhaps, has a greater chance of wresting away the silicon valley crown, so perhaps its fitting that Time Inc. unveiled its third annual list of the 10 NYC Startups to Watch for 2013. The ten ventures will be recognized at Time Inc.'s Internet Week cocktail event on Wednesday, May 22nd.
Each Spring, editors from Time Inc. brands, including TIME, FORTUNE, CNNMoney.com, PEOPLE, Sports Illustrated, Entertainment Weekly, InStyle and Real Simple, comb New York's technology scene to discover the ten most promising startups of the past year. This year's diverse list spotlights New York City-based companies with the most potential to transform areas from shopping, personal health and dating to customer service, social media, and data analysis.
Past honorees that have experienced considerable success include the curated design shop Fab (2012), which now has 10 million members and is reportedly valued at $1 billion; eyewear designer and retailer Warby Parker (2011), which recently opened its first flagship retail store in New York City, and Stamped (2012), which was Marissa Mayer's first acquisition at Yahoo!
Time Inc.'s "10 NYC Startups to Watch" in 2013 are:
ARCHETYPEME: ArchetypeMe redefines 'personal' search and discovery by placing users within a community of like-minded people where they'll receive original, relevant content and videos.
CUSTORA: Custora is a marketing analytics platform that helps leading online retailers like Birchbox, Etsy, and LivingSocial identify and keep valuable customers.
FIFTYTHREE: FiftyThree builds tools for creativity – they crafted the breakthrough app, Paper, named Apple's App of the Year. Users who have relied on traditional journals and notebooks now have a professional-quality app for drawing, graphing and coloring on a tablet.
FITOCRACY: With more than 1 million users, Fitocracy is a workout tracker and social network that empowers users to succeed at fitness by connecting them to communities just like them and providing guidance to help reach their goals.
GROUPER: A dating site with a twist, Grouper matches two groups of friends together based on information pulled from their Facebook profiles and then arranges a destination for an offline blind group date.
HUKKSTER: Hukkster is a digital platform that allows shoppers to track products at more than 1000 popular online stores – from Asos to Zappos – and get notified when those products go on sale.
IMRSV: A breakthrough in real-world, real-time data analysis, IMRSV's Cara software transforms web cameras into intelligent sensors that capture data including age, gender and attention time.
KLOOFF: A smartphone app for pet owners who love their pets, Klooff lets users share photos, meet people with similar animals, create customized products and much more.
QWIKI: Qwiki, already a leader in automated video production, recently released an iPhone app that automatically creates beautiful movies from the events captured on your iPhone.
UPWORTHY: Upworthy's mission is to lift up things that matter using irresistible social media – to make really important issues as shareable as a video of a guy jumping on his bed and falling out the window.
A visit to all the sites show that they are well beyond the development stage, I like FIFTY THREE's idea of 'paper the web' and its tumblr integration. I was already aware of Custora. Custora is a predictive marketing analytics platform that helps retailers to identify their most valuable customers and keep them coming back.  Custora has seen a heightened demand among online retailers looking for an improved understanding of customer behavior in order to deliver more relevant marketing that consumers have come to expect. 
Acquisition teams use the platform to predict the lifetime value of customers acquired through different marketing channels, while retention teams use the platform to manage customer-specific retention marketing campaigns. Custora integrates with popular email service providers to enable marketers to test any promotion or discount on any customer segment, to measure the impact of any offline or online marketing campaign.
If you want to keep an eye on  Time Inc.'s 10 NYC Startups To Watch, you can find it here, on Facebook and Twitter: #TimeInc10Startups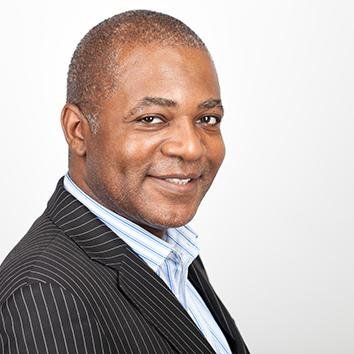 Hayden Richards is Contributor of IntelligentHQ. He specialises in finance, trading, investment, and technology, with expertise in both buy-side, sell-side. Contributing and advising various global corporations, Hayden is a thought leader, researching on global regulatory subjects, digital, social media strategies and new trends for Businesses, Capital Markets and Financial Services.
Aside from the articles, interviews and content he writes for IntelligentHQ, Hayden is also a content curator for capital markets, analytic platforms and business industry emerging trends. An avid new media explorer Hayden is driven by a passion for business development, innovation, social business, Tech Trading, payments and eCommerce. A native Trinidadian, Hayden is also a veteran, having served with the Royal Air Force Reserves for the past 10 years.
Follow Hayden on Twitter @HaydenARichards, linkedin.com/haydenhrichards and http://www.scoop.it/u/hayden-richards