On Friday, we looked at a variety of information sources to help you find out about starting your own business. Today, we're going to look at some useful web services and apps to help make your new business run that little bit smoother.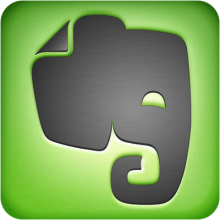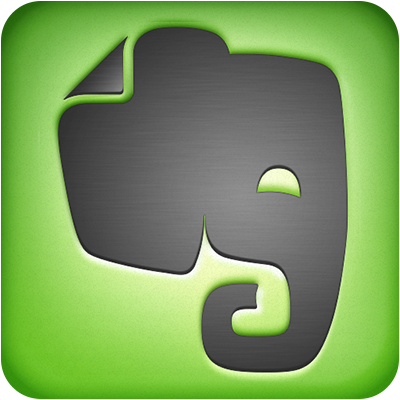 Evernote: When you're starting a new business, there is always a lot of things to remember. In most cases, there is too much – and even if you note it all down, keeping track of everything can be a nightmare. Unless you have Evernote of course, in which case you can save all the information you want to keep in one place, and sync it across all your devices. So, you could take photos of receipts with your phone, tap out meeting minutes on your laptop, or save useful web pages on your tablet, and have them available to you at any time on any of those devices.
FreshBooks: Client-based businesses tend to create a lot of work for themselves in terms of tracking time, billing customers, and logging invoices and payments. Although there is no shortage of accounting programs for desktop computers, this cloud-based solution is one of the best options available, due to its seamless integration with mobile apps and Basecamp, reasonable pricing, and ease of use.
Buffer: With social media becoming ever more important from a marketing point of view, posting status updates pushing your content has become something of an unavoidable chore. However, there are many methods to streamline this time-consuming and often inconvenient process, and right now Buffer is one of the tidiest solutions around. It's like a smart version of the social buttons you often see above articles such as this one, in that you can click it for several pieces of content in quick succession, and it will spread out your posts at strategic intervals throughout the day across all the major social media outlets, keeping visibility high with minimal effort.
AnyMeeting: In a business of any size, there are lots of situations in which it might be beneficial to host live web conferences/webinars, but high-end solutions such as the offerings of Cisco Systems can prove out of the reach of small businesses. AnyMeeting, on the other hand, provides a comparable service for free, albeit in ad-supported mode. You can use it to share your screen, play YouTube videos, conduct video conferences, record meetings, and promote your business via Twitter and Facebook. It can also be used to create and manage invitations, send out follow-up surveys and sell tickets for your live meetings via PayPal.
Google Drive: This popular cloud storage solution is just the ticket for working on collaborative projects. It comes with a suite of web apps that can be accessed from any computer without installation, including word processor, spreadsheet, form creator, presentation creator (a la Powerpoint) and a drawing app. While the apps themselves aren't quite up to the standard of the Microsoft Office equivalents, they do have most of the functions you will need in everyday use. Also, third party apps – such as the Photoshop-aping Pixlr – can be added to the drive. There is a generous 15GB of storage available for free, but if you need more you can use one of the paid storage options.
MailChimp: Although social media marketing is assuming an ever-greater importance, it doesn't mean that email marketing has had its day – at least, not yet. Mailing lists are still one of the most effective marketing methods for small businesses, and if done correctly, can be a much more personal and effective way of reaching out to your customer base. Of all the email marketing tools out there, MailChimp is currently the best in terms of ease of use, flexibility, and pricing. Creating professional-looking mailouts is easy, even if you don't have much in the way of design skills, and the platform makes it easy to personalise these automated emails so that they don't seem spammy or impersonal. It also includes tools for tracking the results of your email marketing campaigns, which makes it easier to fine tune them for optimum effectiveness.
Rapportive: This handy plugin for Gmail makes it easy to find out all the available online information about the people in your contacts list. So, if you are about to send someone an email, you can see all their social media profiles at a glance including details such as their picture, job history, and current location. It's simple to use and streamlines many of the chores associated with Customer Relationship Management at a startup level.
CrashPlan: The last thing any business needs is to lose the data stored on their computers, but it can be particularly catastrophic when your business is in its infancy. Therefore, you need to back up regularly – but it can be easy to forget to do this. What CrashPlan offers is the facility to perform automatic backups to multiple locations, which means that once you have it up and running, you don't need to think about it again. It works with any system, including Macs, PCs, and Linux, and you can get a free version (with limited storage) as well as as well as a paid version with affordable unlimited plans.
Other articles in this series:
Business Startup Tools Guide Part 1: Getting Started 
I am a writer based in London, specialising in finance, trading, investment, and forex. Aside from the articles and content I write for IntelligentHQ, I also write for euroinvestor.com, and I have also written educational trading and investment guides for various websites including tradingquarter.com. Before specialising in finance, I worked as a writer for various digital marketing firms, specialising in online SEO-friendly content. I grew up in Aberdeen, Scotland, and I have an MA in English Literature from the University of Glasgow and I am a lead musician in a band. You can find me on twitter @pmilne100.