Business Schools And The Digital Education Revolution
Some business schools have shied away from paying heed to the revolution in digital education. They have decided for whatever reason that it does not affect them or will not affect them negatively. However, with the advent of Massive Open Online Courses (MOOCs) and other developments it can be argued that now is the time for traditional business schools to properly review what they offer to students digitally, and respond accordingly. The digital revolution is not going to go away, and it is possible that those institutions that do not respond effectively to this will not survive. This is the topic of a recent article by Christian Terwiesch and Karl Ulrich (2015) for the Financial Times.
Terwiesch and Ulrich argue that no industry has been left untouched. After all, books may now be bought and read electronically, and there is no need to go to the video rental store when all we need to do is rent films online. An ivory tower remains to be touched though. As they point out:
"A service that has changed remarkably little, despite the digital revolution, is business school education."
It is explained that while the costs for productivity have gone down in other industries they have actually increased in business school education, a situation that may be very untenable going forward. It is possible that the increased precedence of MOOCs may be the trigger that leads to this situation changing. After all, MOOCs provide the opportunity to learn at a much cheaper price and with significantly less time required for the individual. This means that in theory, MOOCs offer more efficient and cost-effective learning opportunities for students of business. In particular, Udacity and Coursera are offering courses that could transform the business school industry.
One of the problems that the business school education industry has set itself up for is that of cost. A high quality MBA programme that lasts two years is reported to cost roughly £80,000. This is a huge outlay for potential students who have to consider whether or not it is worthwhile to proceed. With tremendous revenues possible from students clamouring to study for these sought after degrees offered by high quality institutions, there has not been a need for educational organisations to really look at what they do and become more effective. In addition to their teaching, professors also carry out research, and this is argued to not be beneficial directly to the bottom line. The costs of this research can be very expensive, and studies show that the price of an academic article published in a good quality scholarly journal is approximately £250,000. This is a massive cost for business schools to bear, but of course that is OK because of the very high revenues achieved from willing students.
Are MOOCs The Disruptive Innovation That Will Shake Traditional Business Education MBAs?
MOOCs do not carry out or pay for research. This gives them a strong economic advantage. However, currently online courses do not pose a significant threat to MBA programmes. What does potentially pose a threat is the technology that MOOCs use, which is explained to be: "… chunked asynchronous video content created by an expert."
This approach is called "SuperText". It is like a text book but better because it is more engaging, and it can adapt for different student needs, such as learning styles. A similar example of the SuperText is the online book: The Economy published by the organization core-econ, from the Oxford Martin School. The "SuperText" technology that the Wharton professors are developing, offers the possibility of replacing professors and this is a significant threat to business schools. It also could improve learning. There are three possible ways in which this digital revolution could impact business schools. The first suggests that the number of professors and other faculty at a business school stays as it is now. In this case the technology could be used to increase output and offer more options for courses. In the second situation there may be a limit to the possible market for MBA students. If this occurs there will be the possibility of increasing teaching productivity and cutting back on faculty, with many courses being delivered via this technology. In the third case SuperText could allow students to study from where they like and the way that the business school works could erode. Students could opt to learn what they need to know when they need to do it rather than studying for their MBA all at once. This would be vastly more efficient for them in many ways, and could threaten business school revenues considerably. Business schools need to sit up and take notice so that they can define their own futures. It may already be too late.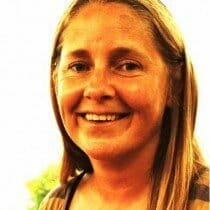 Paula Newton is a business writer, editor and management consultant with extensive experience writing and consulting for both start-ups and long established companies. She has ten years management and leadership experience gained at BSkyB in London and Viva Travel Guides in Quito, Ecuador, giving her a depth of insight into innovation in international business. With an MBA from the University of Hull and many years of experience running her own business consultancy, Paula's background allows her to connect with a diverse range of clients, including cutting edge technology and web-based start-ups but also multinationals in need of assistance. Paula has played a defining role in shaping organizational strategy for a wide range of different organizations, including for-profit, NGOs and charities. Paula has also served on the Board of Directors for the South American Explorers Club in Quito, Ecuador.